Y70 Touch: Redefining PC Cases with Touchscreen Innovation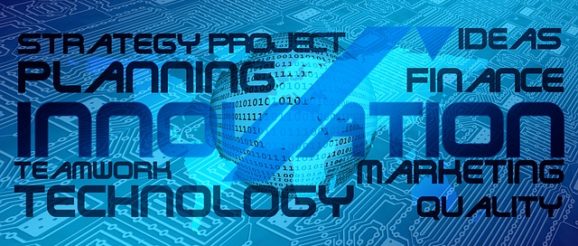 In the ever-evolving world of PC components and peripherals, HYTE stands out as a trailblazer in innovation. The company has consistently redefined the boundaries of what's possible with its signature Y-Series cases. And now, they are back with their latest masterpiece – the Y70 Touch. This vibrant addition to their lineup features a groundbreaking 14.1″ 1100 x 3840 capacitive touchscreen that promises to take your personal computing experience to new heights.
A Touch of Innovation
Imagine having a dedicated touchscreen on your PC case, seamlessly integrated into the corner panel. Rob Teller, Product Director of HYTE, describes it as "an engaging instrument to reach the digital plane of your physical machine." The Y70 Touch is not just a case; it's an experience. With obsessive attention to detail in cooling, capacity, and design, this case is the embodiment of modern aesthetics.
Unleash Your Creativity
The Y70 Touch is a larger, more powerful rendition of HYTE's viral Y60, and it brings interactivity and immersion to a whole new level. The 10-point multi-touchscreen with an impressive 283 pixels per inch delivers a crisp and smooth visual experience. What's truly exciting is the HYTE Nexus Touch, which allows you to customize your experience with a plethora of widgets. Monitor system performance, engage with Twitch chat, play games, display your Google calendar, check the weather, or jot down quick notes – all from the corner of your Y70 Touch.
Cooling Redefined
HYTE's iconic Y-series ventilation pattern continues with the Y70 Touch but with an optimized twist. Lower impedance ensures increased airflow and cooling capacity. You can mount up to a 360mm radiator on the side and the adjustable top bracket of the case. Alternatively, opt for up to a 180mm air cooler. To further enhance airflow, you can mount up to three 120mm fans in the Y70 Touch's basement, providing a direct stream of cooling to your GPU.
Aesthetic Elegance
The Y70 Touch doesn't just excel in performance; it's a visual masterpiece. Available in four stunning color combinations, including Snow White, white/black, red/black, and black, it offers options for every taste. The PCIe 4.0 riser cable, complete with a color-matched canopy, allows for exclusive vertical GPU mounting of up to a four-slot card, accommodating even the most powerful GPUs. With seven half-height horizontal PCIe slots behind the GPU, your hardware support needs are well taken care of.
Design that Stands Out
The Y70 Touch boasts a dual-chamber interior layout, ensuring optimal component showcase in the front and ample space in the rear for easy cable management. The tool-less top and side panels make upgrades and maintenance a breeze. The glass panels can be removed to create a hybrid, open-frame design. Seamless L-shaped molded rubber grommets around the motherboard tray provide a cohesive look, while reusable Velcro straps, well-placed routing channels, and tie-down points make the rear of the case as beautiful as the front.
Availability and Pricing
The Y70 Touch is now available for purchase in the United States and Canada from HYTE.com, with a starting MSRP of $359.99 USD. Global availability is expected in December, with pricing varying by region.
In conclusion, HYTE's Y70 Touch is not just a PC case; it's a revolution in design and functionality. It redefines what you can expect from a PC case, offering a seamless blend of innovation, aesthetics, and performance. If you're looking to elevate your computing experience, the Y70 Touch is a game-changer you won't want to miss.
Like this: