Yissum Launches New Campaign To Fast-Track Licensing Of Cutting-Edge Tech, Innovation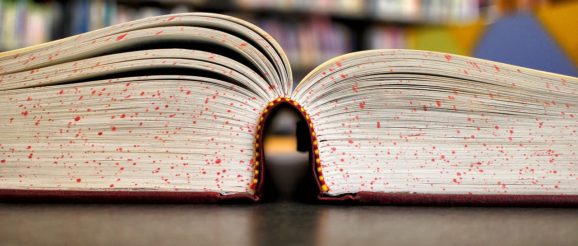 A photo of a book used for studies. Courtesy of Pixabay.
Yissum, the technology transfer company of The Hebrew University of Jerusalem, announced this week that it was launching an expedited licensing campaign to make academic research from the university more available to industry partners.
The Express Licensing Campaign, launched at the ITTN's 5th biennial conference, is a way to broaden industry reach into Intellectual Property (IP) by offering close to 70 technologies with ready-to-sign license contracts in order to simplify tech licensing or acquisition, the company said.
Get our weekly highlights directly in your inbox!
Yissum CEO and President Dr. Yaron Daniely, who introduced the campaign, said Yissum's position as a leader in technology transfer is because "we believe in taking concrete steps to ensure lower barriers to commercialization in order to make academic technology available to the community."
"The new express licensing campaign is one example of this plan.  We are taking 20 percent of the available IP estate and making it easily accessible and available for partnering. This is a groundbreaking path to enhance industry collaboration, entrepreneurship, and venture creation," he added.
Israel is one of the leaders in technology transfer worldwide, second only to the United States in terms of the amount of intellectual property revenue it generates, a statement said.
Yissum recently launched a new website to make it easier to find hundreds of technologies available for licensing and search for close to 1000 experts and researchers across various disciplines. The website will also help users find universities spin-offs currently seeking investments. Yissum claims its the only known tech transfer organization to organize its website around knowledge and expertise, expanding its offerings to industry in order to pave the way for more partnerships and cooperation.
Also this month, Yissum announced the launch of a new nanotech fund, which is the company's third seed fund established by the company in the last six years. The fund, which has already $6 million from global investors, will focus exclusively on promising innovation from Hebrew University's nanotech research and technologies including solutions in 3D printing, quantum science, and renewable energy.