YOTA Youth Innovation Challenge 2022 for Innovator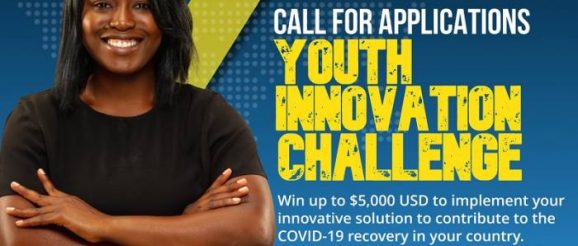 YOTA (Youth Opportunity & Transformation in Africa) is currently accepting applications from African talented young innovators for its 2022 Youth Innovation Challenge. The deadline for the submission of applications for the YOTA Youth Innovation Challenge is July 29, 2022.
The goal of the Challenge is to promote and nurture catalytic youth-led solutions in response to the COVID-19 pandemic. The Challenge is part of the Africa Youth Partnership to Advocate for an Equitable Recovery from the COVID-19 Pandemic's activities.
Through grassroots inventions and social action, YOTA (Youth Opportunity and Transformation in Africa) empowers young innovators to drive change and contribute to post-pandemic recovery efforts. This aims to mitigate the negative effects of the pandemic on young people and their communities while also elevating the ideas, resourcefulness, and creativity of young innovators striving to address the global health issue.
They are searching for the most outstanding young innovators from Gambia, Ghana, Liberia, and Nigeria to present their ideas and proposed solutions for solving the many issues that the COVID-19 pandemic has posed to the continent. They wish to encourage youth creativity in order to improve inclusive and equitable post-pandemic recovery initiatives.
On this page:
The Youth Innovation Challenge's thematic focus spans numerous industries, as long as a direct link to post-pandemic recovery potential can be established. We are particularly interested in youth-led solutions that address issues in one or more of the following themes:
YOTA Youth Innovation Challenge Eligibility
Open to:
YOTA Youth Innovation Challenge Awards
Participants in the Youth Innovation Challenge have the opportunity to receive a variety of resources to help them put their ideas into action, including:
YOTA Youth Innovation Challenge Judging Criteria
How to Apply for YOTA Youth Innovation Challenge
The First Round submissions deadline is July 29, 2022. Announcement of shortlisted submissions will be made on August 12, 2022.