Your USPTO: Journeys of Innovation – Visionary With Heart – Inventors Digest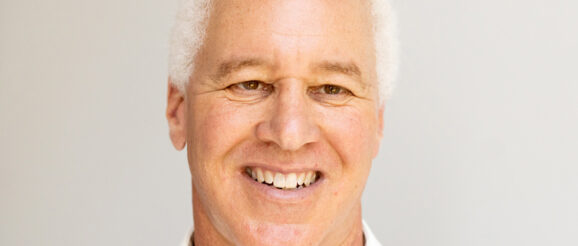 NASA scientist Robert Bryant's persistence with a special polymer paved his way to the National Inventors Hall of Fame 
BY CANDACE MUNDT-BATES
"Don't tie your destiny to anybody else except yourself," said NASA scientist Robert Bryant, sitting in his wood-paneled office at the NASA Langley Research Center in Hampton, Virginia, as fighter jet engines roared in the background.
Evidence of this point of view can be found next to Bryant's office front door: a depiction of a rōnin.
In feudal Japan, rōnin were wandering, masterless samurai who put their military knowledge and swordsmanship to use as independent mercenaries and guards. He chose that drawing because he admires the rōnin's persistence to become the master of their own destiny.
Using his unique outlook, Bryant has made a career of determining his own destiny despite professional and personal hurdles and has positively impacted millions of people with his innovative solutions to modern-day problems. He has more than 30 patents and peer-reviewed journal articles and has written more than 100 technical papers ranging from small and lightweight power amplifiers to magnetic and mechanical properties of molded iron particle cores.
Bryant's perspective on a special polymer moved its use from the troposphere to inside the human body.
In the 1990s, while conducting research for NASA's High Speed Civil Transport (HSCT) project—think an American version of the British Concorde supersonic airliner—Bryant noticed that an experimental polymer behaved abnormally.
Despite being exposed to extreme temperatures, it remained soluble when it should have precipitated into a powder. After repeated successful experiments, the Langley Research Center-Soluble Imide (LaRC-SI) was born. This polymer is a durable and flexible thermoplastic that can be fabricated into very thin films and coatings, molded into solid objects, and is biologically non-reactive and solvent resistant.
At that time, he said his leadership didn't see its use for HSCT when compared to the many other polymers screened for the aircraft and was thus not chosen for the project. But Bryant knew this polymer had potential, even if others couldn't see it.
"I had a particular technology that I thought was extremely good in the many ways it could be processed, but I wasn't running the show," said the 2023 inductee into the National Inventors Hall of Fame.
During this period, the federal government worked to incentivize manufacturers in the United States to start producing specialty chemicals important to NASA's research that were previously sourced from foreign countries. Bryant believed his new technology could meet part of this strategic need.
After pouring countless hours and funding into creating the LaRC-SI polymer, Bryant was determined to see it go to market and prove its value. The team found success in the medical device market, and its value for countless patients was priceless.
Bryant recalled the medical industry seeing his research team's strict test protocols for their polymer as a form of risk reduction. This provided an opportunity to test it for their own pacemaker technology.
Due to its thin, flexible, and biologically non-reactive properties, the thermoplastic is ideal to use as insulation around the wires that are used to control a pacemaker. After the polymer was approved in Europe, rigorously tested and improved for its new medical use, it also received approval from the U.S. Food and Drug Administration in 2010.
Since then, more than half a million heart patients have benefited from the technology.
For the entire story, see uspto.gov/learning-and-resources/journeys-innovation.