YouTube, Innovation and Drum & Bass Music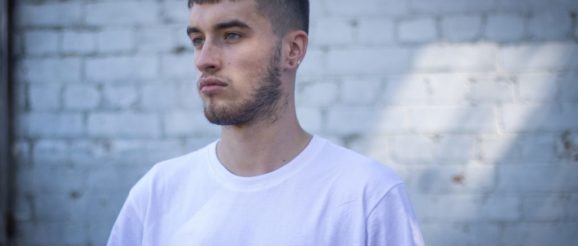 YouTube – a place where you can watch people opening boxes, putting things in microwaves that undoubtedly will catch fire, whispering into a microphone or simply reacting to a reaction video. There is however, hope for drum and bass when it comes to YouTube and that is certainly in the form of CharlieVlogs. A true fan of the scene who has combined his love for broadcasting and bass. Jamie gets the lowdown.
Your Innovation blog created a bit of attention and certainly did the promoters a favour. When you were arranging the trip, had you already planned on recording your experience for YouTube?
"Yeah definitely, I first went in 2016 without vlogging, and the minute I got home I thought right I'm going again next year and I'm vlogging it 100%, so now I've vlogged the last 2 Innovation in the Sun events in a row. I also had a mini epiphany whilst vlogging the event in 2017, something just clicked in my head that told me – this is what you need to be doing in life."
You obviously have a lot of love for Ollie and the guys at Innovation. What do you think sets this promoter aside from its competition?
"I think the name Innovation has a special kind of feel to it in the drum and bass scene, even people I know who don't listen to drum and bass have heard of Inno. I think it's just that guarantee of a decent event when you go."
The "Types of Ravers" video certainly hit the spot with many of the typical people you see at events up and down the country. You must have some stories of meeting some of these people out and about – care to fill us in?
"I've met people from all over the world at events. I think the funniest thing about going to raves is you always see the types of people in my video. There's not much room for manoeuvre with the stereotypes because most people who go to raves will always fit in to the specifics mentioned."
The boxing matches on YouTube featuring Joe Weller, KSI, Logan Paul etc caused a huge media storm and no doubt made a ton of cash. Could you see this kind of clever promotion leak into the world of drum and bass? If so, what DJ, MC or producer would you like to see in the ring clashing?
"I think it's time to bring out the special technique of shadow boxing! I definitely think that a drum and bass boxing match would go down well, maybe Sly vs Voltage?I heard there was some beef with Sly and SDC so maybe that's one way to solve their differences."
And who's the undercard in the mix?
"I reckon K Motionz should be chucked in against Bassman, only because I'd like to see Kallum take a few slaps from the Teacher!"
Talking of artists, who's hot right now? Do you have a personal favourite track? Who's killing it on the mic in the main area?
"My favourite tune right now is K Motionz "Silver Bullet" or the VIP of Kanine's "Mercy", absolute stinkers! Obviously the best up and coming MCs right now are Azza and Grima, but apart from them I think maybe Loopie for me. There's just something about him I rate."
A ton of coverage sits on the YouTube servers. What would you say was the biggest challenge of creating original content for your channel? Do you find yourself sticking with the tried and tested formulas used by others to try and notch up some views?
"YouTube is such a pain in the arse sometimes because you could make the best video you've ever made but if you don't title it correctly or use the right tags, it won't get many views. You've kind of got to make original content whilst also jumping on current trends, however you've also got to find the balance because you can't fully sell out and make clickbait content. You have got to make things people are interested in and currently trending. It's a tough one!"
What's the future plans for the channel? Do you see this as a potential full time career in the same respect as some of your peers? If this was the case, how an earth would you go about it? That must take some serious dedication!
"I've been working on this channel for years now, it's definitely something I want to pursue a career in, I'm not interested in making millions from YouTube, I just want to make content I'm proud of and be able to survive solely off my channel."
As such an uncovered subject as drum and bass is on YouTube, how do you get people to watch? Is the next step a street team dishing out QR codes at raves? Live reaction video from Innovation in the Dam when the freshest of dubplates are dropped? MC Lyrical Badboy B broadcasting from the smoking arena?
"When I first decided to make videos surrounding drum and bass I noticed there's barely anything at all on YouTube, so I suppose that's my niche market to explore. A lot of people have mentioned to me that they only went to Inno this year because of me. So I think Innovation owe me some referral money!"
You previously mentioned your general YouTube audience is teenage girls aged between 13 and 17 – that's a tough crowd! I'm assuming that's not your target audience?
"I think even though people aren't interested in the music, my personality and stupid sense of humour comes across so it doesn't matter if they don't fully understand the event I'm going to, as long as I'm my usual clown self they'll carry on watching."
Is it fair to say that social media at present is becoming a bit of a mess with too many platforms and some of the older websites such as Facebook becoming irrelevant? What's your chosen method of communicating with your audience? How do you deal with the multitude of platforms and apart from YouTube, what's your go to platform and why?
"My favourite platform is definitely YouTube because I can get my message across completely how I want, and not have to worry about people misconstruing text on a page. However I still love using Twitter and Instagram, Facebook I only really use for family issues, but even Facebook is on the up again, people are now becoming 'Facebookers' and it's pretty much the same system as YouTube."
Do you have any advice to anyone that would like to start a YouTube channel? Any stories from the past that you would tell your present self now to do differently?
"I think the only advice I could give, is don't do it to become successful, do it because you love it and do it surrounding something you have a passion for, then you'll never get bored of what you do and people will recognise that you're putting your heart and soul in to your content."
Catch up with Charlie at his social links below: