Zimbabwe's Diamond Riches Spark Innovation: A New Age of Commodities Royalties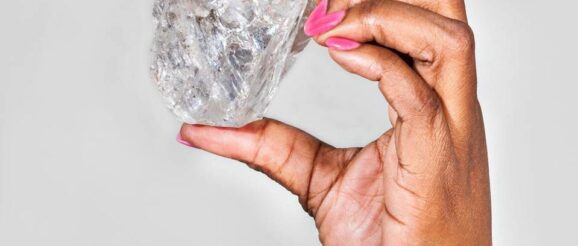 The Reserve Bank of Zimbabwe has introduced a new rule that mandated miners to contribute half of their royalties in the form of valuable commodities.
The glittering centerpiece of this strategic maneuver is a stockpile of 300,000 carats of diamonds, currently held by the Central Bank, Sunday Mail, a state-run media company revealed.
Governor John Mangudya disclosed that alongside this dazzling diamond trove, the nation's gold reserves are also standing tall at approximately 350 kilograms or  $20 million in value. While the exact valuation of the diamond hoard is a riddle to many, its significance as a symbol of Zimbabwe's resolve to enrich its mineral coffers remains undeniable.
These forward-thinking regulations, implemented last year, dictate that mining companies must remit half of their royalties directly to the government, with a unique twist: part in the form of the precious commodities they extract and the rest in cash.
This unconventional approach has sparked a rejuvenated interest in boosting Zimbabwe's mineral reserves, a vision supported by both the government and the resource-rich nation's miners.
Currently, the Zimbabwe Consolidated Diamond Co Ltd. and Murowa Diamond Ltd., under the auspices of Rio Zim Ltd., are the exclusive players in the diamond sector.
Meanwhile, notable mining giants such as Impala Platinum Ltd., Anglo American Platinum Ltd., and Sibanye Gold Ltd. are also active participants in Zimbabwe's mineral landscape.
However, it's essential to note that platinum and lithium producers have been granted the privilege to fulfill their royalty obligations exclusively in cash.
This innovative policy shift not only solidifies Zimbabwe's status as a player on the global mineral stage but also highlights the nation's willingness to explore alternative methods of resource valuation and wealth accumulation. As this diamond-rich strategy continues to unfold, it could set the stage for a new era in the country's economic development, unlocking new avenues for growth, collaboration, and prosperity.
The post Zimbabwe's Diamond Riches Spark Innovation: A New Age of Commodities Royalties appeared first on Investors King.