19 Corporate Innovation Labs In Healthcare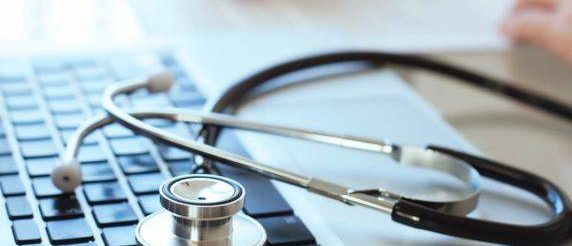 Innovation labs have found a new home in healthcare as essential tools for developing solutions to some of the industry's biggest problems.
From the digitization of medical records to smart patient care platforms, technology is disrupting the healthcare industry.
And as the space evolves, companies, universities, and hospitals are looking for ways to stay ahead of the curve.
One solution: in-house healthcare innovation labs.
These labs and accelerators are tasked with finding the next big idea that will deliver on patient care while being more transparent and reducing costs over the long run.
We put together a list of healthcare innovation labs from new entries to the field, as well as some of the oldest — and most familiar — names in health.
Sometimes corporate innovation goes wrong, and we've written about corporate innovation theater before.
---
1. McKesson and the Mayo Clinic — Center for Innovation (CFI)
Founded: 2008
Key people: Doug Wood, MD, Medical Director; James Yiannias, MD, Associate Medical Director
The philosophy at the Mayo Clinic Center for Innovation (CFI) can be summed up as: "Think big. Start small. Move fast." Here, a team of over 60 professionals in healthcare, design, IT, and project management work around a business strategy called design thinking.
This approach paves the way for healthcare professionals to move beyond old ideas and towards a patient-centered focus that encourages redesigning models of care.
Notable projects: The Mayo Clinic OB Nest explores ways for women with low-risk pregnancies to reduce the number of their in-person doctor visits through a combination of dedicated nurses, a special online community, and in-home monitoring. This in-house project has been implemented as a care model for expecting parents within Obstetrics and Gynecology at the Mayo Clinic Rochester.
The Mayo Clinic Departments of Information Technology and Public Affairs teamed up with CFI to create the Mayo Clinic App. It delivers information in six key areas for visiting patients: About Mayo Clinic, About Rochester, Communication, My Health, My Visit, and Transportation. The app has won multiple awards since it was released in 2012.
---
1. OPTUM AND THE MAYO CLINIC — OPTUMLABS
Founded: 2013
Key people: Paul Bleicher, MD, PhD, Chief Executive Officer; William Crown, PhD, Chief Scientific Officer; Richard Dale, Chief Operating Officer; Darshak Sanghavi, MD, Chief Medical Officer, SVP of Translation
When Optum, the IT health services division of UnitedHealth Group, teamed up with the Mayo Clinic to create OptumLabs, the goal was to collaborate around "big data" to find solutions to some of the most pressing problems in healthcare. This collaboration seeks to leverage the skill sets of its partners; the technological tools and framework from Optum and the clinical research expertise from Mayo to "collaborate and innovate through data-driven insights."
The OptumLabs approach is simple: Bring together experts from the healthcare industry, in academic, research, and clinical settings from around the world. Then, with access to millions of datasets, innovators can use analytics and data visualization to collaborate on finding solutions.
Notable projects: Project INSIGHT was formed through a collaboration with OptumLabs and the Global CEO Initiative on Alzheimer's Disease to develop predictive models that can help identify people at risk for dementia and Alzheimer's. Current testing on models has shown the potential signs of dementia can be identified "five to eight years earlier than the first diagnosis."
OptumLabs is also working to tackle the opioid epidemic. A team has developed a series of 29 key performance indicators (KPIs) based on claims data that can help medical professionals monitor pain management, addiction prevention, opioid use disorder treatment, and maternal and child health. These efforts are being used to try to better identify, prevent, and manage opioid addiction more effectively.
---
3. Cardinal Health — Fuse
Founded: 2014
Key people: Brent Stutz, SVP of Commercial Technologies; Steve Langella, VP Engineering; Patty Morrison, Chief Information Officer
Fuse was created to integrate ideas and feedback from engineers, medical professionals, design experts, and patients into the healthcare process.
Its human-centered focus zeros in on four core areas of care: transitions of care, adherence and wellness, advances in treatment, and effective care delivery. To serve those core areas, Fuse creates products, services, and tools that help solve complex healthcare problems and anticipate future healthcare trends.
In many respects, Fuse looks more like a startup than a healthcare company. It's adapted techniques from startups, including a three-step innovation process that allows the company to pivot to new ideas quickly.
Notable projects: MedSync Advantage is a web-based tool developed in-house by the Fuse team. The tool helps community pharmacists identify and work with patients who can benefit from medication synchronization (when the pharmacist coordinates refills of a patients' medications so that they can be picked up at the same time, rather than requiring multiple visits to the pharmacy). This simplifies the prescription filling process for patients and improves pharmacy inventory management.
---
4. Johnson & Johnson — Johnson & Johnson Innovation
Founded: 1979
Key people: Paul Stoffels, MD, Chief Scientific Officer; Tom Heyman, President, Johnson & Johnson Development Corporation (JJDC)
Johnson & Johnson Innovation's mission is to improve human health through innovation. It uses a collaborative "family" approach, with four complementary teams that serve under the main umbrella of Johnson & Johnson Innovation. Each plays a specific role in attracting and developing entrepreneurs and companies for collaborations.
JLABS was formed as an incubator to support healthcare entrepreneurs.
Innovation centers across the globe in Boston, London, California, and Shanghai serve as regional hubs that can connect with local entrepreneurs, scientists, and technologies.
Johnson & Johnson Development Corporation is the venture capitalist arm, providing funding across a number of segments in the industry.
Janssen Business Development coordinates with corporate entities for collaborations or mergers & acquisitions.
With this system, Johnson & Johnson Innovation has developed a global network aimed at innovating "transformational healthcare solutions."
Notable projects:
After seven months of work in the JLABS incubator, Arcturus Therapeutics found a way to deliver RNA therapeutics to cells that are infected with Hepatitis B. From there, Arcturus formed a collaboration and a worldwide licensing agreement worth $2B with Janssen, another part of the Johnson & Johnson Innovations family, and a handful of other pharmaceutical companies.
Associated funds:
Johnson & Johnson Development Corporation (JJDC) is the venture capital arm of Johnson & Johnson and falls under the umbrella of Johnson & Johnson Innovation. The fund aims to invest across sectors — pharmaceuticals, medical devices, and consumer healthcare — and at all stages, from seed rounds to Series B and beyond. To date, it has made over 300 investments, including rounds to Provention Bio and Twentyeight-Seven Therapeutics.
---
5.AARP — The Hatchery
Founded: 2016
Key people: Andy Miller, SVP Innovation and Product Development
AARP is looking to dip into tech. The Hatchery, its accelerator style program, is driven by AARP's core social mission — "health, wealth, and self" — and aims to use innovation to serve people aged 50+ across America.
One key focus is training in human-centered design methodologies called i6. This advanced training program is an in-house process that is working to put innovations in aging front and center. Successful participants will become "innovation champions" who can be called into other divisions within AARP to help foster ideas and early-stage growth.
AARP is also using The Hatchery as a way to break into the tech ecosystem in Washington DC and develop more relationships and partnerships there.
Notable projects:
The Let's Be Well Diabetes Box is the first product to come directly from The Hatchery. It's aimed at people who were recently diagnosed with type 2 diabetes and want information to help better control the condition. The box is currently being tested through pilot programs at hospitals.
---
6. Merck — Center for Observational & Real-world Evidence (CORE)
Founded: 2014
Key people: Susan Shiff, SVP and Head of the Center for Observational and Real-World Evidence; Swapnil Rajpathak, MD, Executive Director
Big pharma is often under the gun to provide accurate real-world results and data about their therapeutics. Merck created an innovation center focused on highlighting the value of its medicines.
In order to accomplish this task, the CORE team unites various research groups inside Merck and works with insurers and other outside groups to gather the necessary data to track the efficiency and value of its medicines.
This real-world evidence is used to complement trial data to present a more holistic view of the results.
Notable projects:
Merck and Regenstrief have entered into a 5-year partnership focused on improving patients' health through data. By tapping into health IT, experts can find resources to aid in drug development and medication therapy for more personalized healthcare.
---
7. Alphabet (Google) — Verily
Founded: 2015
Key people: Andrew Conrad, PhD, CEO; Jessica Mega, MD, MPH, Chief Medical and Scientific Officer; Brian Otis, PhD, Chief Technical Officer
Verily was formerly known as Google Life Sciences, and in 2015 became an independent subsidiary of Alphabet Inc.
Today, its mission "lives at the intersection of technology, data science, and healthcare." The company wants to make health data so useful people will leverage it to improve their everyday lives.
Verily takes a multidisciplinary approach to creating tools that will collect, organize, and optimize health data.
Another focus is building partnerships. Diverse teams within Verily work with partners in healthcare, technology, and engineering to develop new hardware and software, publish studies, and encourage startups.
Notable projects:
Liftware is an in-house project first started when Verily was still Google Life Sciences. It was created to help people with limited hand and arm mobility eat comfortably. Its spoons use electronic stabilizing technology to adapt to tremors and other motions so users can "eat with confidence."
Project Baseline is a collaboration with Verily, Duke University School of Medicine, Stanford Medicine, and Google. It is a "longitudinal observational study that will collect, organize, and analyze broad phenotypic health data from approximately 10,000 participants over the course of four years."
The goal is to use data to find a baseline for good health and identify potential risk factors for a number of diseases.
Associated funds:
Verily's parent company, Alphabet, has been ramping up healthcare-related investments in the past few years via its investment arm Google Ventures. Verily has also invested in a handful of deals in 2017 and 2018, most notably a $375M investment to Oscar Health in August.
---
8. Boston Children's Hospital — Innovation and Digital Health Accelerator (IDHA)
Founded: 2015
Key people: John Brownstein, PhD, Chief Innovation Officer; Carla Small, Senior Director of Innovation; Jean Mixer Vice President of Strategy & Digital Health; Michael Docktor, MD, Clinical Director of Innovation
Boston Children's Hospital created an in-house innovation accelerator.
The goal of the accelerator is to quickly vet early-stage ideas by providing support and feedback in the form of experienced in-house mentors and a network of strategic partners and outside experts. Ideas that move through the process can be tested and developed more easily in a clinical setting.
Notable projects:
Dock Health is a task management platform that helps teams organize clinical tasks for real-time collaboration, delegation, and coordination of patient care in a HIPPA compliant setting. It was created in-house through the accelerator program and is being pilot tested across a number of departments at Boston Children's Hospital
Circulation is an app that partners with services like Uber and Lyft to allow hospitals to provide transportation to patients in a HIPPA compliant platform. It's used in over 1,600 facilities across the country. After Circulation raised $10.5M in VC funding, it spun out into its own company.
---
9. Health and Human Services — HHS Idea Lab
Founded: 2013
Key people: Ed Simcox, Chief Technology Officer and Acting Chief Information Officer
The Department of Health and Human Services (the federal government arm responsible for promoting and protecting the health of Americans) created the Idea Lab. The primary directive of the Idea Lab is to "encourage and enable innovation at HHS" and "solve complex problems in the delivery of health and human services."
Under the umbrella of the Idea Lab, HHS has a number of initiatives all focused on innovation, technology, and improving government efficiency.
The Ignite Accelerator is an internal startup program, while HHS Open Innovation works with outside parties and brands to develop ways to make working with the government more efficient. An Entrepreneurs-in-Residence program recruits people outside of HHS who are working on projects to improve the delivery of health services.
Notable projects:
The HHS Idea Lab has been working to create a system for openly sharing data not only to HHS but throughout the government and outside partners. Healthdata.gov was created as an in-house project to "liberate" high-level data from governmental vaults and make it easily accessible to the public and private sectors.
Associated funds:
The HHS Ventures Fund provides up to $100,000 of growth-stage funding and 15 months of guidance and technical support to HHS employees with innovative ideas. The fund focuses on ideas that are proven but still in the early stages of implementation. To date, the Ventures Fund has invested in over a dozen projects.
---
10. Pfizer — Worldwide Innovation
Key people: Wendy Mayer, Vice President, Worldwide Innovation; Dan Seewald, Senior Director of Worldwide Innovation, Head of Dare to Try
The Worldwide Innovation team at pharmaceutical giant Pfizer aims to make healthcare solutions more affordable and accessible.
That focus on innovation is comprised of three parts: sustaining innovation in current business models, adjacent innovation through strategic partnerships, and fostering breakthrough innovations that have the potential to disrupt everything.
As part of creating a culture that supports innovation, there is a deep focus on working with employees in-house and setting up a system that encourages and empowers them to get creative. In addition, Worldwide Innovation collaborates and partners with existing brands, academics, and entrepreneurs on IT and medical technologies that provide more personalized care.
Notable projects:
Dare to Try is an internal initiative that focuses on fostering a culture of entrepreneurship within the company. It also aims to launch experiments that will help generate profits for Pfizer. One successful pilot included a partnership with Walgreens that improved convenience for patients participating in clinical trials in "unconventional locations."
Associated funds:
Pfizer Venture Investments (PV) is the venture capitalist arm of Pfizer, Inc. It was given an initial capital investment from Pfizer of $600M and primarily focuses on investing in early-stage therapeutics companies. Some notable investments include Arrakis Therapeutics and BioAtla.
---
11. University of Pittsburgh Medical Center — UPMC Enterprises
Founded: 2014
Key people: Tal Heppenstall, Executive VP and Treasurer, UPMC, President, UPMC Enterprises; Adam Berger, PhD, Chief Technology Officer, UPMC Enterprises
UPMC Enterprises invests in two core areas: translational science (which conducts laboratory-to-human research, applying research to human subjects) and technology solutions to empower both medical professionals and patients.
Notable projects:
Vivify Health is a remote care platform for monitoring patients and can be accessed from mobile devices. Patients have direct access to their healthcare providers, who can virtually monitor and provide continuing care. Vivify formed a partnership with UPMC Enterprises and the platform is being tested in a variety of use case scenarios to help reduce hospitalizations.
Curavi Health is a telemedicine solution aimed at reducing hospitalization in nursing home patients. Doctors can remotely connect with patients and use digital stethoscopes, otoscopes, and EKG systems to monitor health and advise care. Curavi was developed in-house at UPMC and then spun out as a portfolio company in 2016.
---
12. The Partnership Fund for New York City and the New York eHealth Collaborative — New York Digital Health Innovation Lab (NYDHIL)
Founded: 2012
Key people: Sunny Parikh, Director at New York Digital Health Innovation; Valerie Grey, Executive Director, New York eHealth Collaborative; Maria Gotsch, President and CEO, Partnership Fund for New York City
The NYDHIL — a partnership between the New York eHealth Collaborative and the Partnership Fund for New York City — has an annual program that targets "growth-stage companies that have developed cutting-edge technology products for healthcare organizations."
Generally, these products focus on predictive analytics, patient engagement, care coordination, and workflow management to help healthcare providers.
Participants are selected by senior leadership from almost two dozen hospitals across New York State and given $100,000 funded through an investor syndicate.
Once inside the lab, participants have access to a network of hospital executives and investor mentors who help with product pilot testing and provide feedback.
Notable projects:
Spring Health is a HIPPA compliant platform that allows smaller companies to give employees access to personalized treatment plans and help them connect with a network of mental health professionals. The Partnership Fund for New York City is one of the startup's early funding backers.
Somatix, another startup that participated in the program, has created a real-time gesture detection platform that uses sensors built into a range of wearables to monitor, track, and analyze users' gestures. Its first product to market, SmokeBeat, is a smoking cessation app. A second product focused on elder care is on the way.
---
13. Bayer — Open Innovation
Key people: Kemal Malik, Board Spokesman for Innovation at Bayer; Monika Lessl, MD, VP and Head of Corporate Innovation and R&D
The life science focus at Open Innovation concentrates on improving human health, animal health (for pets and farm animals), plants, and crops.
In that context, Bayer offers grants for scientists and health-IT developers from all over the world to support specific projects.
To date, Bayer has funded almost 300 projects, providing grants in five main areas: biomarkers, crop productivity, tech solutions, IT projects, and expanding on Bayer's own compounds.
Bayer has three innovation centers and two CoLaborators research spaces that serve as incubators for early-stage companies, offering lab space and access to internal research and partnerships.
Notable projects:
Grants4Apps is an in-house program that supports startups working on innovative solutions in care. Its offerings include workspaces, mentorship, financial support, and networking opportunities. Over 80 startups have gone through the program, including xbird and GlycoLeap.
Associated funds:
The Bayer Trendlines Ag Innovation Fund was established in 2016 as a five-year partnership between Bayer and The Trendlines Group. This agtech innovation fund began with a $10M investment from Bayer, and in 2017 it established IBI-Ag, a crop protection company.
---
14. AstraZeneca — Open Innovation
Founded: 2014
Key people: Scott Wilkins, Enterprise Innovation Director
The Open Innovation concept at AstraZeneca began as an internal initiative, but quickly turned outward to explore crowdsourcing. Rather than shelving problems that couldn't be solved in-house, why not ask for help from external sources?
Now, the Open Innovation team embraces collaborative problem-solving with the hope that it will accelerate the discovery of new medical solutions to patient problems.
AstraZeneca has worked with 250 collaborations thus far in areas including new molecule profiling, compounds, and pre-clinical research.
Notable projects:
The Open Innovation team formed a partnership with Cancer Research UK (CRUK) to give CRUK access to clinical and molecular information on molecules CRUK has identified.
In return, AstraZeneca has first rights to negotiate on any series that might be able to be developed into drugs. In addition, it has formed partnerships with Bicycle Therapeutics, The Crick Institute, and Merck to develop new medicines and conduct early-stage research.
---
15. Medtronic — Applied Innovation Lab
Founded: 2015
Key people: Mike Hedges, Chief Information Officer; Brian Bechard, Market Development Consultant and Technical Fellow
The Applied Innovation Lab represents a future-facing shift for Medtronic. Beyond developing medical devices, the company hopes to focus on digital health solutions for chronic health conditions.
In doing so, the Lab encourages collaboration between tech and medical experts and patients.
As part of its human-centered design thinking approach, the centerpiece of the lab offers a 360-degree video projection screen. This allows the team uses this space to be "on the ground' anywhere in the world when speaking with medical professionals.
The Lab can also track patients' experiences with devices to highlight challenges during their day-to-day lives.
Notable projects:
The Applied Innovation Lab is applying technology to underserved areas around the world. In-house projects focused on childhood hearing loss in India and treatments and tracking for hypertension in Kenya have yielded significant positive impacts. Currently, there are more than a dozen additional projects in the works.
---
16. Hearst Health — Hearst Health Innovation Lab
Founded: 2014
Key people: Gregory Dorn, MD, President of Hearst Health; Justin Graham, MD, MS, Chief Innovation Officer
The Hearst Health Innovation Lab was created to support in-house projects under the Hearst Health umbrella, and ultimately hopes to generate products and tools that can have lasting solutions for patients. It also has an incubation arm that collaborates with outside health companies and entrepreneurs.
The Innovation Lab aims to invest in projects that have the potential for a long-term return; therefore, ideas are tested quickly and failures are eliminated early on.
Successful products can be spun off into new companies or integrated into one of the existing brands under Hearst Health.
Notable projects:
AlertSpace works with physicians to reduce medication alert fatigue (when busy workers — in the case of healthcare, clinicians — become desensitized to safety alerts and fail to appropriately respond to warnings). AlertSpace facilitates collaboration through a network of hospitals and medical professionals to fine tune alerts based on localized experience. It was developed in the Innovation Lab and then spun off to another company under the Hearst Health umbrella, First Databank.
Associated funds:
Hearst Health Ventures has $75 million committed to investing in tech-focused startups that offer solutions for health and healthcare services. It primarily taps into an in-house network to find investments. To date, the fund has made six investments, including investments to Artemis Health and CareInSync, which was acquired by Zynx Health (part of Hearst Health).
---
17. Cleveland Clinic — Cleveland Clinic Innovations (CCI)
Founded: 2000
Key people: Pete O'Neill, Executive Director; Mary Kander, General Manager of Technology and Commercialization
For CCI, it's all about bringing technology from academic spaces to the open market.
Per the company's website, "CCI, the commercialization arm of Cleveland Clinic, turns medical breakthrough inventions of our caregivers into patient-benefiting medical products and companies."
It does this by creating a robust network of team members, both inside the Clinic and externally, from a variety of fields including business, design, IT, and healthcare.
Inside CCI, technology and ideas are developed and incubated through a process called INVENT, which assesses them for viability from a team of subject matter experts and analysts.
The ideas deemed most successful are commercialized in the form of spin-off companies. To date, CCI has over 40 active spin-offs.
Notable projects:
Products that have been brought to market/acquired include Enforcer eCoaching, an email-based wellness coaching program that has spun off into its own company, and Flexlife Health, a remote patient monitoring system which was later acquired by Lifewatch AG.
Associated funds:
Cleveland Clinic Ventures supports the development of companies that pass through CCIs processes and meet a significant need in the market. Most of these inventions need investments beyond the Cleveland Clinic to be brought fully to market.
---
18. Massachusetts General Hospital — Consortium for Affordable Medical Technologies (CAMTech)
Founded: 2012
Key people: Kristian Olson, MD, Director; Sandra Butler, MPH, Senior Manager of Global Business Strategy
CAMTech has built a global network of partners across academia, governments, corporations, and clinics that work together on healthcare innovation projects.
Its main focus is identifying clinical needs in the field. From there, CAMTech provides support for innovators and entrepreneurs from a variety of disciplines — including business, engineering, and public health — to work with clinicians on developing technology-based solutions.
CAMTech also has an Accelerator Program (AP) that looks to "jumpstart early-stage and established companies so they can pursue selling healthcare products that are designed for and would be impactful in low- and middle-income countries."
The goal of the AP is to help these companies develop a sustainable business model that can benefit local economies.
Notable projects:
Sanidrop is a hand sanitizer that can be produced in small units that helps reduce the spread of infectious diseases in Uganda. It's affordable to create, gel-based, and can easily replace soap and water in areas where they're not available. It was created in the CAMTech Uganda program and then spun off as its own startup.
---
19. Intermountain Healthcare — Healthcare Transformation Lab
Founded: 2013
Key people: Todd Dunn, Director of Innovation: Intermountain Healthcare Transformation Lab
The primary goal of the Healthcare Transformation Lab is to work with early-stage companies developing solutions to improve the quality and cost of healthcare. The primary point person for most of the innovation initiatives is usually a physician.
Medical professionals understand the day-to-day work of healthcare and are often on the front lines when it comes to coming up with creative solutions to problems, even for non-clinical and supply chain issues.
The Innovation Lab also has an accelerator component, which works without outside startups by providing a structured framework to help bring products to market.
Notable projects:
ProComp is an in-house cloud-based tool that helps hospitals control and reduce surgical costs across three specific areas: appendectomies, tonsillectomies, and blood utilization. Currently, ProComp is in testing with physicians in Intermountain's Surgical Services Clinical Program.
Associated funds:
Intermountain Innovations Ventures was launched in 2015 with a fund of $35M. It invests in healthcare IT companies developing high return, high growth opportunities that help people live healthier lives. Healthbox serves as the fund manager. Notable investments include PierianDx and Circulation (the aforementioned project out of Boston Children's Hospital).