5 Keys To The Culture Change Required For Innovation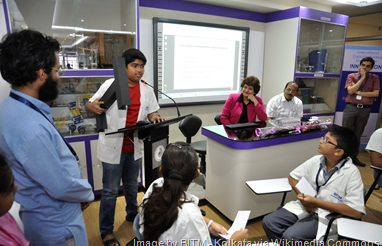 Based on my years of experience as a business executive and consultant, I am convinced that most companies gradually lose their ability to be creative as they mature, and over time are overcome by new competitors and market changes. Only a few have found the leadership to continually innovate in the face of change, and the rest are still looking for the recipe or secret.
Companies and leaders with notable success include Amazon with Jeff Bezos, Apple with Steve Jobs, and Starbucks with Howard Schultz. Even these have had their ups and downs, but credit their team culture with a mindset of being innovative and agile, compared to the more prevalent corporate culture of focus on profits, repeatable processes, minimal risk, and business as usual.
I'm convinced that the key to transformation success is being proactive, rather than waiting for the next crisis to tell you that you need to change. In terms of specifics, with action items that you can start now, I like the strategies outlined in a new book, "Going On Offense," by Behnam Tabrizi.
Dr. Tabrizi is a renowned business transformation advocate with decades of experience with executive programs at Stanford University, Harvard Business School, and his own consulting practice. I like his summary of the challenges involved, real case studies, and especially his recommended building blocks to a culture of perpetual innovation in any company:
Transform employee mindsets from inside-out. Before you bring in outsiders, help current team members see the transformation as an opportunity. Focus on team member strengths and unique contributions, and show how your plan facilitates their progression and growth. Have each develop a personal transformation plan with your support.

Continuous innovation is a mindset that you cannot outsource, or bring in through acquisition or consultants. It requires that the core team be totally engaged and committed, also supported by management and in-house executives at all levels.
Fundamental to this transformation is the underlying emotional commitment of the team to something bigger than profits and revenues. Only then can you all break out of the conventional corporate bureaucratic mindset and become perpetual innovators, overcoming individual wants and insecurities, and beginning the work of doing better for your business and the world.
Marty Zwilling
*** First published on Inc.com on 08/28/2023 ***