5 Minutes With… Sandy Marshall, Executive Director, Bioindustrial Innovation Canada.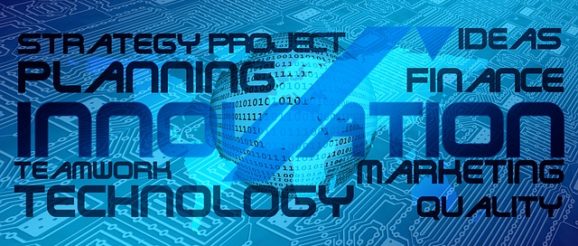 "The petrochemical industry succeeded based on leveraging all of the products in the barrel of oil. I see the bio-economy in the same way."
We regularly feature stories emerging from Canada, whether it's about a new way to harness the nations huge amounts of harvestable biomass, the commercialization of an innovation emerging from one of their many illustrious university laboratories or the growth in popularity of a bio-based product for an increasingly environmentally aware population. So, in order to learn more about one of the world's most vibrant bio-economies, our editor Luke Upton recently sat down with Sandy Marshall the Executive Director of Bioindustrial Innovation Canada, a not-for-profit organisation focussed on catalysing the further commercialisation of the bio-economy. In a wide ranging discussion, they looked at how agriculture can better connect with the bio-economy, advice on starting a business and what makes Canada so strong in this area.
Luke Upton (LU): Thanks for the time today, so as an introduction – what's been your personal path to becoming executive director of Bioindustrial Innovation Canada?
Sandy Marshall (SM): I was raised on a farm near Blyth Ontario Canada before graduating with Bachelor of Applied Science Degree (BASc) and Masters of Applied Science Degree (MASc) in Chemical Engineering from the University of Waterloo. I started my professional career in 1984 with Polysar Inc., a Canadian rubber manufacturer. Over my 30 year career in the chemical and polymers industry, I worked in research and process, product development and market development before moving into Operations and General Management. I had two international assignment, one with Bayer AG in Germany and a second with Lanxess in Cincinnati USA. I finished my corporate career as President and Managing Director responsible for Canadian Operations of Lanxess Canada. I have been recognized as a leader committed to Corporate Social Responsibility and environmental sustainability in Canada.
I am very interested in sustainable chemistry and have been an active Board member for Bioindustrial Innovation Canada (BIC) from its inception in 2008. After I left Lanxess in 2013, I began consulting in this space. At that time, I also took over the role of Chairman of the BIC Board and worked very closely with Murray McLaughlin, Executive Director BIC. In 2016, Murray McLaughlin chose to step back as Executive Director and I was hired as his replacement. It is exciting to be back in a leadership role for an organization with an inspiring vision and mission.
LU: For our readers who are unfamiliar with BIC, could you explain a little about the organisation and its aims.
SM: BIC is a nationally focused not-for-profit organization based in Sarnia, Ontario. BIC's vision is to create jobs and economic value sustainably for Canada. BIC's mission is to provide critical strategic investment, advice and services to business developers of clean, green and sustainable technologies. Our expertise in commercialization builds a stronger Canada. BIC is focused on enabling Ontario and Canada to become globally recognized leaders in converting renewable resources, such as agricultural and forestry by-products and residues, into value-added bioenergy, biofuel, biochemical and biomaterials for use in a wide range of commercial applications along the chemistry value chain to advanced manufacturing.
LU: BIC has worked with a number of companies, is there a particular project of which you are most proud?
SM: In 2012, BIC together with community leaders in Agriculture embarked on a project to identify whether the Sarnia-Lambton region could develop a source of cellulosic sugars using a biomass supply chain based on agricultural residues. BIC lead this project with the support of numerous companies and government agencies which lead to the formation of the Cellulosic Sugar Producers Cooperative and identified Comet Bio as a viable technology provider. Currently, these companies are partnering to establish the world's first commercial cellulosic glucose sugar supply chain.
LU: What makes Canada a good home for a bio-based innovation?
SM: Canada is a vast country which is blessed with enormous quantities of sustainably harvestable biomass both from forestry and agriculture. The access to raw materials is critical for the success of any business venture. Furthermore, Canada is known for its strong innovation capacity and its collaborative work culture. Together, these attributes make Canada an ideal home of the bio-based economy
LU: What can agriculture do to better connect with bio-based chemical and bio-based product manufactures?
SM: Agriculture needs to take a leadership role in the bio-economy. There has been a good start here in Canada. It is critical that the question about the availability of sustainably harvestable biomass is answered through good science to allow the industry to grow and leverage Canada's great potential.
Producers can also promote the bio-economy as an opportunity to diversify their business models. Generating revenue through feedstock sales to bio-based chemical and product producers or through participation as business partners and investors in these ventures can be very beneficial in reducing risk for all participants in the bio-economy.
Government can support these entrepreneurial activities through support of applied research and development of the science to assure society that the bio-economy based on agricultural feedstocks is both sustainable and critical to the fight against climate change.
LU: What advice would you give someone looking to start a bio-based business?
SM: Start with a solid business plan that clearly identified the value proposition and can show profitability without relying on long term government incentives. I think that government has an important role to de-risk early stage commercialization but businesses must be able to show a path to successful commercial independence.
LU: And finally… what's your favourite sustainable / bio-based product?
SM: I do not have a favourite. The petrochemical industry succeeded based on leveraging all of the products in the barrel of oil. I see the bio-economy in the same way. We need to valorize all of the products in the truckload of biomass. It is only through leveraging sugars, lignin, renewable natural gas, and the bio-products produced from them that we can successfully build a vibrant bio-economy.
WE WANT YOU! If you would like to feature in the feature that every week puts a face to the brand and provides established businesses and start-ups the crucial advice they need in this industry, please email me, [email protected] with an overview of who you are and what you do. Thanks!
You may also be interested in…