5 Q's for Martin French, Chief Data Technology Officer of the Apex Group – Center for Data Innovation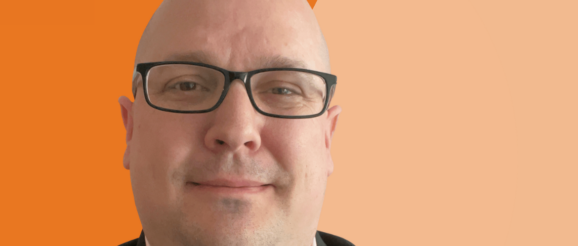 The Center for Data Innovation spoke with Martin French, chief data technology officer of the Apex Group. Apex Group is a global financial services provider that provides everything from fintech solutions to ESG ratings to asset managers, capital markets, corporates, and family offices. French spoke about his role as a chief data officer and how emerging technology trends are likely to affect financial services providers.
Kir Nuthi: Can you tell us a bit about Apex Group and what motivates its focus on data technologies?
Martin French: Apex Group is a global financial services provider established 20 years ago now. We have 94 offices worldwide, over 12,000 employees, and are based in 38 countries. In the last five years or so, we've grown and scaled our business to provide a range of services and digital solutions for asset managers, financial institutions, private clients, and family offices. Because of our scale and scope globally, data is critical in managing the success of the business. Everything should be data-centric, so it's easy to move around information that we hold between our internal teams and offices. Whether that is through internal processes with our clients for their financial goals or in other arenas, data has a massive part to play. Today's businesses need to be data-driven to be competitive, and Apex Group's use of data is no different. But Apex Group's thirst for data in our day-to-day is a critical foundation for our ability to scale and interact in the global financial services industry.
Nuthi: How is your role as the chief data officer (CDO) evolving and changing with today's technological advances?
French: The role of chief data officer as a whole is quite a new discipline in the C-suite space. For that reason, it feels ever-evolving. No one chief data officer has got exactly the same role as their counterparts. Some of us cover the operational side of data, others the analytical or the technological side of data. My role at Apex Group is a bit of a dream role because I get to dip my toe in all those waters. I get to look after the data operations and hosting capabilities, the analytical side of data analysis, as well as other bits and pieces for document management and asset management that I wouldn't necessarily get to do as chief data officer. This is in part due to my background. I came to Apex Group with financial services in my background but also had experience in business-to-business, retail, and customer services. My background also means I've worked within the business intelligence and analytics space, as a database administrator, and even as a data engineer and on occasion stepping lightly into the data governance arena whilst wearing many hats. Chief data officer allows me to draw on all my history and tackle challenges that even 10 years ago, I could have never dreamed of. Because of the rate of technological innovation, this role is going to keep changing. As data-driven innovation gets better and better, a successful CDO effectively will make their current roles redundant. If you run a data-driven business or a data-derived one, then maybe someone doesn't need to drive the programs as they drive themselves by way of the business being data sponsors and evangelists rather than the CDO. It's that level of constant evolution in the data space that could change my role and other roles like it completely.
Nuthi: What differentiates Apex Group's data-driven decision-making from other financial services providers?
French: I think it's the diversity, the diversity of the people, the diversity of the businesses, and the acquisitions we've had over the years. Apex Group has a unique opportunity, given our scope, to be an ever-growing, ever-increasing host of data analytics. As we explore more opportunities in mergers and acquisitions, we're going to continue to build upon that richness of our data to derive some really fantastic product sets that simply aren't available anywhere else. This is entirely due to the size and nature of Apex as a group. While some of our data analysis helps our clients derive value from the insights we offer them with regards to asset management or financial services, we're now able to offer them products that maximize this potential simply because of our own internal insights and ever-growing portfolio.
Nuthi: How will new advances in generative AI and machine learning affect your industry and how you serve your clients?
French: Back in the day, data management and analysis data operated in a very isolated, almost siloed mode. Today, products like generative AI are just leaps and bounds ahead of how data analysis used to work. I think this highlights the newness of the space. There are always new directions in data, new pieces of technology, new methodologies, new spaces that can operate using data-driven analysis. At Apex Group, and in my role as chief fata officer, a portion of my time is spent understanding emerging trends and technology to the best of my ability and determining which ones are right for us, a product set, or a client. There may be a space of a portfolio where we actually need to do some very, very heavy machine learning and artificial intelligence processing to data mine for insights.
And as generative AI and chatbots evolve, the intelligence behind them is increasing. We're heading towards a stage where the Turing test is no longer viable in distinguishing between artificial and real intelligence. That makes it even more of a minefield to get the right technology at the right time. The wrong one could either be a costly mistake or force a business to lose its competitive edge in a particular piece of its portfolio. For me, that's why it's critical we know the pitfalls and can make sure that technologies align well with what we're trying to deliver for our clients or as a business.
Nuthi: Looking at today's other data technologies and trends, what are some that excite you that you think will be really interesting for Apex Group or business workflows more generally? And why?
French: No code platforms are brilliant. With regards to workflows and robotic process automation, they give us an edge in being able to add value and work output. Getting in the space of automating the back end of a job through no-code or low-code platforms could help our staff generate and add more value for our clients. I'm most excited about what this could mean over time. Could it help generate more revenue, get better employee satisfaction, or help performance overall?
But there's always the efficiency piece, right? When we talk about workflows and enhancement of work collaboration from location to location, it's all about moving data from point to point. Building efficiencies in that system, for transfer, transport, and analysis, will be critical for workflows. But it's also important to note that perfection, while aspirational, isn't obtainable. The more that we automate, the more workflow that is automated, and the more steps that are taken without us having to drive them, the better. I'm hoping that we get to a stage where most of the low-level work is point-and-click that can be built easily to be quick and repeatable. That way, staff can spend time on real value-add tasks and where it really matters. New data technologies should be about developing new solutions, developing new products, and developing new capabilities. For me, that's where we should be focusing.