6abc celebrates its 75th anniversary after years of history, innovation – 6abc Philadelphia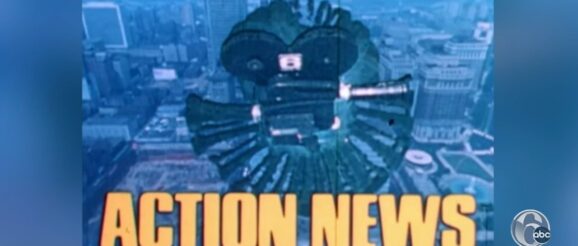 PHILADELPHIA (WPVI) — Just a few years ago, this station, WPVI, celebrated 50 years of Action News.
But, our history goes back 75 years, to the beginning days of WFIL-TV in 1948.
WFIL-TV (now known as WPVI)
The year was 1948, and Channel 6, having just signed on the air as WFIL-TV, moved into a brand new broadcast building at 46th and Market streets in Philadelphia.
That same year, this brand-new station would become among the first affiliates of the fledgling ABC television network.
Over the next several years, WFIL-TV made a name for itself in Philadelphia and beyond, with innovative local programming.
The public service efforts racked up national recognition and it was, as television stations go, a powerhouse in the making.
Fast forward to 1952, that powerhouse developed a show that would become a cultural icon. "Bandstand" debuted, initially with host Bob Horn, then Dick Clark took over in 1956.
It was such a hit that the next year, the show changed its name to "American Bandstand," and broadcasted not just in Philadelphia but across the country on ABC.
In 1958, WFIL-TV innovated not just with talent but with technology, introducing the first videotape unit and becoming the first local television station to use a helicopter for news coverage.
You can call that foreshadowing for the future.
In 1964, WFIL-TV moved from 46th and Market streets to its new home, a round building on City Avenue.
That building would turn heads for its futuristic appearance on the outside and draw eyeballs for the shows it created within.
Come 1970, perhaps the most enduring innovation happened, as the station introduced the pioneering Action News format. It's a brand that is still most closely associated with the station.
One year later in 1971, it changed its call letters to WPVI.
Action News would come to document history for generations and make lots of history in the process.
In 2009, we moved into yet another building, our current home, where we take the meaning of all that history very seriously.
Just 75 years down, decades and decades yet to come.