8 Tech Stocks Poised For Innovation-Fueled Growth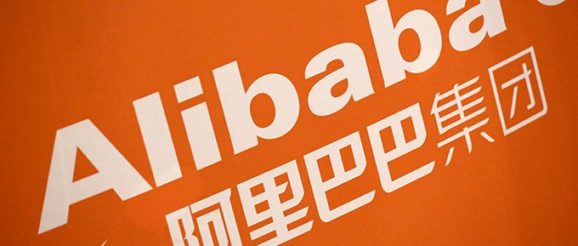 Many investors are getting defensive, trimming their holdings of tech stocks. Meanwhile, a growing number of investment analysts and strategists are turning bearish on the sector. Morgan Stanley, for one, sees "very elevated" valuations and "little upside" in key segments of technology. (For more, see also: 2 Big Red Flags For The Stock Market.)
Among the dissenters is Matt Moberg, co-manager of the Franklin DynaTech Fund (FKDNX). He remains unabashedly bullish about tech, telling Barron's, "we're going through an unprecedented time of innovation…and in the last 50 years, we've never seen a better time to invest in it." Among this fund's 10 largest holdings are these 6, largest holdings first: Alphabet Inc. (GOOGL), Microsoft Corp. (MSFT), Mastercard Inc. (MA) Salesforce.com Inc. (CRM), Visa Inc. (V) and ServiceNow Inc. (NOW). The fund has smaller positions in some of the bigger tech firms in China, including Tencent Holdings Ltd. (TCEHY) and Alibaba Group Holding Ltd. (BABA).
8 Stocks For The Innovation Boom
| | | |
| --- | --- | --- |
| Stock | 5-Year Gain | Key Businesses |
| Alibaba | 69% | E-commerce, cloud computing |
| Alphabet | 169% | Google search, YouTube |
| Mastercard | 238% | Payments processing |
| Microsoft | 276% | Personal computer software, cloud computing |
| Salesforce.com | 193% | Customer relationship management software |
| ServiceNow | 242% | Cloud computing |
| Tencent | 263% | Internet content & communication |
| Visa | 231% | Payments processing |
Source: Yahoo Finance; based on adjusted close data; Alibaba data since 9/19/2014 open.
Relevance For Investors
The Franklin DynaTech Fund has been among the top 10 funds by performance in its category, large cap , in each of the last 10-year, 5-year and 3-year periods, per Morningstar Inc., and was in the top 14 in the past year. Its cumulative total return (dividends reinvested) over the past 10 years has been 38% greater than that for the S&P 500 Index (SPX). Matt Moberg has been a co-manager since September, 2004, and Morningstar gives the fund its top rating of 5 stars.
Moberg believes in investing for the long term, and buys stocks with the intention of holding them for at least 3 to 5 years. Among the areas of innovation in which DynaTech sees particular promise, as discussed with Barron's, are the 5 listed in the table below.
Innovation Hotbeds: Where DynaTech Is Looking
Source: DynaTech, as reported by Barron's.
Regarding sector classifications and investing benchmarks, Moberg said this to Barron's: "There are just a lot of things that are misclassified. Nearly everything that is new–with the exception of health care–starts out as tech and then gets reclassified. We don't wait for those reclassifications to come so that we can look like we are a balanced portfolio." Some of his comments on individual stocks follow.
Microsoft. Microsoft has enjoyed accelerating growth in its Azure cloud computing business, creating a highly profitable  with Amazon Web Services (AWS) from Amazon.com Inc. (AMZN). Cloud computing "is a good example of why we think not just about innovation but good end markets," Moberg said.
Alibaba and Tencent. Calling Tencent a "secular grower," Moberg indicated that the company benefits greatly from Chinese protectionism relative to the internet, what he called the "Great Firewall of China." He added, "Alibaba, of course, is primarily e-commerce, and the numbers out of both these companies are just staggering on how large and successful they've been in such a short period."
Mastercard and Visa. The DynaTech Fund sees these payment processors as consumer finance companies with a significant technology component. "The secular growth of both these companies is tremendous," Moberg noted, for several reasons: consumers get convenience, businesses get less theft, and governments get enhanced reporting for tax collection purposes. Also, "microtransactions," in which consumers use credit cards for small ticket purchases, such as at grocery stores and coffee shops, are rising rapidly.
Looking Ahead
DynaTech's broad view of what represents technology suggests that investors should not be unduly influenced by official industry and sector classifications in making investment decisions. Also, given the possibility of sharp price declines over a short investment horizon, investors should heed DynaTech's advice that tech investments should be made with an eye towards long-term holding periods.
On the other hand, Morgan Stanley's belief that tech stocks have become seriously overvalued should give investors pause. Overall, Morgan Stanley finds that the valuation of tech stocks relative to the S&P 500 as a whole is more than 2 standard deviations above its average since 2010. Moreover, the software industry, which includes Microsoft, Salesforce.com and ServiceNow, is by far the most overvalued area within tech, per Morgan Stanley, which sees "little upside" there as a result. Also, the hottest technologies are apt to draw the most investor enthusiasm, and thus the highest valuations of all.