94% of Banks Eyeing Investment in Modern Payment Tech, to Keep Pace with Fintech Innovation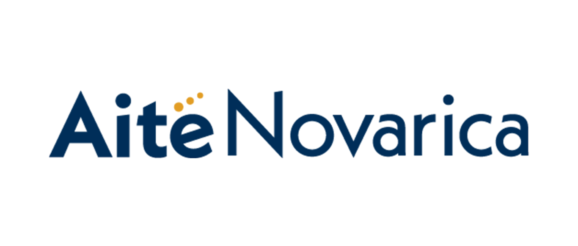 Aite-Novarica Group research reveals that payments is an important area of growth and innovation within the commercial banking space, and legacy systems cannot support end-user demand for better payment capabilities. Almost half of banks surveyed say fintechs, which typically provide a smooth customer experience, have already taken at least 10% of their payments volume. Recognizing this trend, the majority of banks globally are investing in modern payments technology, with 94% of respondents considering varied levels of investment in the next 24-36 months. Of those respondents, 65% plan a significant or moderate level of investment in payments technology during the same period.  
The 'Payments Modernization and Technology: Priorities, Challenges, and Partnerships' survey finds that Real-time payments are one of the largest drivers of payments modernization. Many financial institutions are somewhere in the process of deploying new payment rails, with about 72% of respondents having completed a project, having one in-progress, or with plans to implement. This suggests that most banks are welcoming modernization as a key differentiator and opportunity to innovate. Despite this shift to real-time payments, many banks experience implementation challenges, with 57% of respondents reporting that adapting legacy infrastructure makes modernization efforts extremely or very challenging.
Many banks report that they lack the resources for integrating legacy systems and modern technology, making modernization efforts even more complex and demanding. About 70% of banks believe that the technical challenges of integrating with legacy systems are either somewhat of an obstacle or a major obstacle, highlighting the need for technology partners that offer agility and streamlined implementation. 
The research was conducted amongst 108 banks in North America, Europe, and Asia-Pacific. It reports on the payments strategies, priorities, and challenges that these banks are experiencing in both the short and long-term.
Other insights include:
"As we can learn from the survey findings, the payments industry is facing a perfect storm of challenges, but with it comes new opportunities for growth. Selecting the right partner to navigate these challenges has become more critical than ever before," said Barry Rodrigues, EVP, Payments Business Unit at Finastra. "At Finastra, our mission is to be that partner and to help our customers successfully unlock new opportunities." 
"As businesses demand more efficient and advanced payment capabilities, banks across the world are recognizing that if they do not invest in more robust technology, they will quickly find themselves falling behind their competitors," said Erika Baumann, Director, Commercial Banking and Payments at Aite-Novarica Group. "Our research shows the common global theme of creating a better, more innovative suite of payment services built on the right infrastructure with the right partner is crucial to success in a real-time environment."