Announcing TechCrunch Shenzhen: Reshaping Innovation · TechNode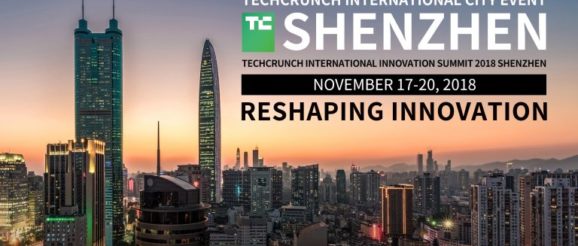 Announcing TechCrunch Shenzhen: Reshaping Innovation
Ten years ago, if I typed "Chinese startups" into a search engine, one phrase would come up more than any other to reflect a belief that many people shared: "Copy to China." Five years later, despite how the outside world looked at China, the Chinese internet industry began to realize just how innovative Chinese technology really was. Innovation isn't confined to a rigid structure. In fact, there are many types, known as "micro-innovation." So how should Chinese innovation be defined?
If "Made in China" once represented cheap and inferior quality, then the globalization of China's "Big Four" domestic brands Huawei, Xiaomi, OPPO, and VIVO has shifted the term to represent sustainable and inexpensive. In the past, Chinese technology, especially in the internet industry, copied almost all innovation from Silicon Valley. But the emergence of Mobike and ofo in the O2O and shared economy sector, Hema and Alipay in new retail, and a WeChat-centered super-ecosystem has made China's innovation unique in the global market. In the fields of artificial intelligence, blockchain, drones, virtual reality, and many others in science and technology, China has made great strides alongside the United States. Today's Chinese companies and capital are not only focused on China, but on the global market.
Shenzhen's innovation has undergone its first reshaping, from "copycat" to the "Silicon Valley of Hardware." Now, it's undergoing a second reshaping: Huawei/OPPO/VIVO are already the backbone of the global mobile phone industry, and the industrial design concept empowers tradition. The combination of technological R&D from Hong Kong and manufacturing from Shenzhen's Dawan District, along with an increasingly internationalized innovation ecosystem, are all manifestations of this innovation reshaping. Shenzhen is more than just hardware.
Therefore, this year we are once again coming to Shenzhen, the Chinese city that best reflects "reshaping and innovation."
Dr. Lu Gang
TechNode Founder & CEO
TechCrunch Manager
Purchase your ticket for TechCrunch Shenzhen today!
Main Stage
TechCrunch International Innovation Summit's Main Stage provides special opportunities for the audience to gain knowledge from world-famous speakers. Topics like AI, healthcare, consumption upgrade, and new retail will be discussed during the event. In previous years, the summit brought together elites from various industries, including former Executive Chairman of both Google and Alphabet Eric Schmidt, CEO and Chairman of Sinovation Kai-Fu Lee, Chairman of Alibaba Group Technical Steering Committee and Founder of Alibaba Cloud Dr. Jian Wang, Co-founder of iRobot Colin Angle, Co-founder of ZhenFund Bob Xu, Vice President of Ctrip Huaiyi Zeng, and National Technology Officer of Microsoft China Qing Wei.
To get involved, please contact: [email protected]
Side Stage
In order to explore in-depth the different fields of innovation, the Side Stages provide insight into emerging trends and technologies. Last year, we had companies from all industries come and share best practices, from autonomous driving and chip algorithms to high-precision maps and blockchain.
To get involved, please contact: [email protected]
Startup Alley
From 2013 to 2018, a total of more than 1,550 exhibitors participated in Startup Alley, with an average of more than 150 each year. Startup Alley brings together international companies and exhibitors from Hong Kong, Mainland China, Taiwan, the United States, Japan, South Korea, Singapore, Israel and other countries and regions to conduct international exchanges. Many startups have recognized TechCrunch International Innovation Summit as the forefront of today's cutting-edge technological innovation. With its large influence, many companies have chosen to launch and advertise their new products at Startup Alley.
To apply for a booth, please contact: [email protected]

VC Meetup
One of the most popular attractions of TechCrunch International Innovation Summit, VC Meetup has been held 16 times across the country, with more than 5,200 entrepreneurs and more than 550 VCs in attendance. In this session, each entrepreneur will get 10 minutes to pitch a project to a VC. From previous years, more than 50 startups have received Pre-A Round financing, and 3 foreign startups obtained domestic investment. This year, we will continue to invite hundreds of well-known domestic and foreign VCs to come and meet entrepreneurs.
To get involved, please contact: [email protected]
Startup Competition
Through the Startup Competition, we hope to lead the best Chinese startups to the international stage. The Startup Competition is held from October to November every year. Startup projects are presented on stage at TechCrunch International Innovation Summit, with spectators that include many investors, media, entrepreneurs, and industry professionals. In the past, the Startup Competition received participation of 300+ teams from 25+ countries and regions and 30+ media exposure.
To partner with us, please contact: [email protected]
Hackathon
Last November, we witnessed the impressive success of TechCrunch Beijing held at the Beijing Institute of Fashion Technology. Modeled on the Silicon Valley style of events, TechCrunch returns to China in November 2018, this time in Shenzhen. As a precursor to the main event, TechNode and TechCrunch are organizing a Hackathon. Hackathons have been a mainstay for TechCrunch Disrupt since they were first started. Each team has 24 hours to complete product design and development. We have invited some of the top names in the industry to judge projects and present the awards.
To partner with us, please contact: [email protected]
We also have a variety of side activities, including our VIP Dinner, After Party, Media Day and more.
For media partnerships: [email protected]
For ticketing questions: [email protected]
For other inquiries: [email protected]