Array of talented choreographers produce Overture Center's 'Innovation'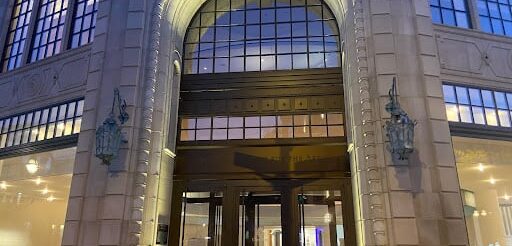 Thursday, Oct. 26 through Sunday, Nov. 5, The Overture Center for the Arts will host Madison Ballet's "Innovation." This program will emphasize the concept of innovation, focusing on creativity and exploration through each choreographer's style. The program also highlights commitment to inclusion by upholding works by female identifying artists and artists of color. 
"Innovation" is centered around works from multi-talented dancer, costume designer, choreographer, kinetic storyteller and educator, Alia Kache. Kache is dedicated to creating thought provoking theatrical experiences through dance. 
Kache is native to Chattanooga, Tennessee. She began her life of ballet at the Center for Creative Arts and graduated from the Ailey/Fordham B.F.A. program in 2004. 
She has since appeared in Laurie Simmon's Music of Regret, Radio City Christmas Spectacular 75th Anniversary DVD and more. She was also a featured dancer in Big League Theatricals' "Aida" and performed in Disney's "The Lion King" on Broadway, Gazelle and Rafiki Tours. 
In 2016, Kache started her own project-based contemporary dance company called Kachal Dance. 
"Innovation" is also made possible by rehearsal director of Madison Ballet, Richard Walters. 
National Gallery of Art exhibit shows UW professors' artwork to worldWhen University of Wisconsin Printmaking-Relief and Serigraphy professor and Associate Dean for the Arts John Hitchcock was a child, his Read…
Walters grew up in Rochester, New York and attended the University of North Carolina School of the Arts. He performed in various dance productions including music and dance festivals and Violet Sands' "No Matter What" music video. Contemporary and classical dance companies with which Walters has danced include Hubbard Street 2, Oklahoma City Ballet, Amy Seiwert's Imagery and BalletX.
"Innovation" comes together under the artistic direction of Ja' Malik, who challenges each choreographer to embrace their unique "toolbox" of resources — music, costume, movement and more.
Artistic Director Ja' Malik is based in New York and is the founder of Ballet Boy Productions. He created the company in response to growing deaths of young Black men in America, as he credits dance training as a life-saver while growing up in a rough neighborhood of Cleveland, Ohio. 
Malik's choreography has been recognized by the New York Times and the Washington Post.
The "Innovation" event will take place in Promenade Hall in the Overture Center and are $45. The show is 90 minutes long and is recommended for ages five and up.
There will also be opportunities for post-performance conversations with the choreographers and artists of the Madison Ballet. These conversations will be moderated by Ja' Malik and will take place Oct. 26, Oct. 29 and Nov. 3. 
The post Array of talented choreographers produce Overture Center's 'Innovation' appeared first on The Badger Herald.