Kerala Scientist's Innovation Helps Apartments Dispose Waste Affordably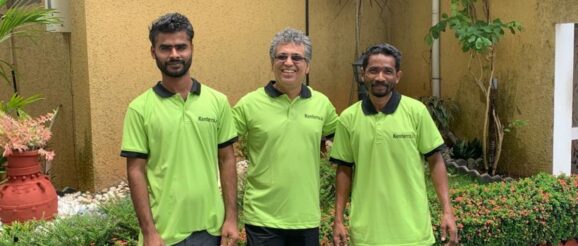 Where do you dispose of CFL bulbs, old batteries, or even kitchen waste? Without any segregation, tonnes of this waste end up piling in landfills contributing to an already aggravated climate crisis.
"First, I thought that industries were the biggest polluters. But surprisingly, common citizens are the bulk waste generators," Kerala-based Dr CN Manoj tells The Better India.
"Compared to industries that manage waste in a controlled manner as per the governmental rules, even a small family or a community of 100 people generates tonnes of waste every day which is disposed of without any control. People recklessly throw mercury-based CFL bulbs and cadmium batteries, and nobody is questioned," he adds.
Despite the Solid Waste Management Rules 2016 that mandates housing societies to handle and dispose of bio-degradable waste on-premises, either by composting or bio-methanisation, he says. "Every apartment and complex is supposed to compost their waste at the source, but 90 percent fail to do so," he adds.
In 2021, the pharma scientist came up with a solution that helps apartments in Kerala and Bengaluru affordably and scientifically dispose of waste.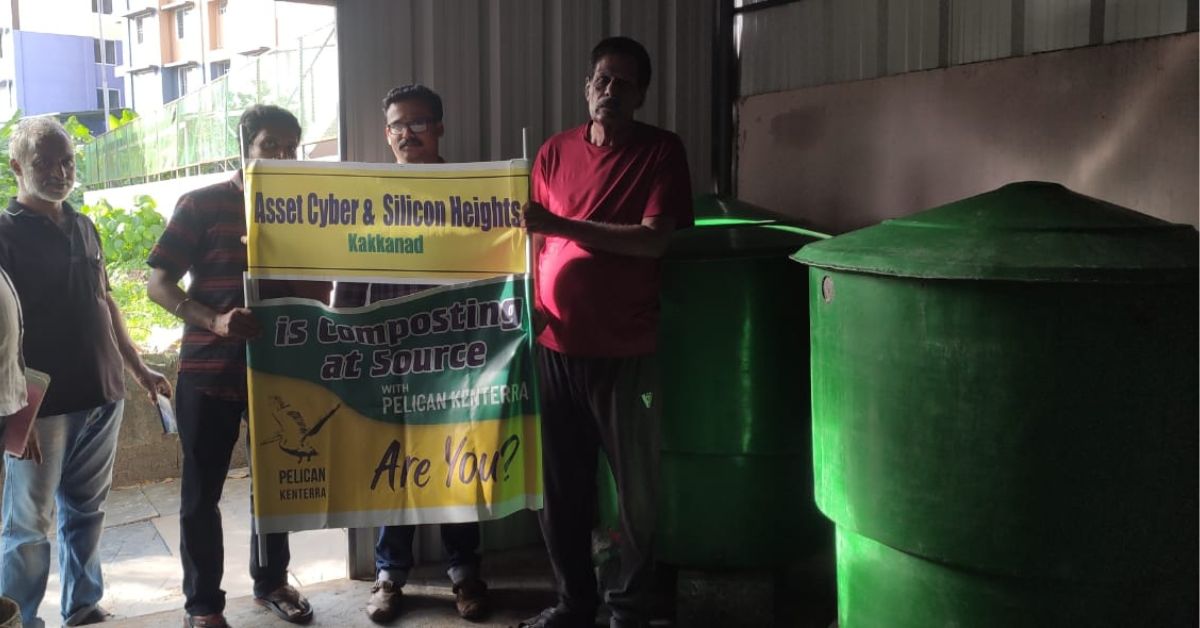 What if apartments tackle their waste
A PhD holder in biochemistry, Dr Manoj worked in the pharmaceutical industry for three years. While working with the pharmaceuticals, he understood the underlying cause of increasing life-threatening diseases like cancer.
"We are exposed to toxic substances like mercury, cadmium, and arsenic that can increase the risk of cancer. Most of the diseases are actually a result of environmental degradation. I would observe how this chemical toxicity interfered with human and animal lives," says the 52-year-old.
Dr Manoj points out that the major challenge in waste management is composting biodegradable waste. "Imagine this, Bangalore has 50,000 apartments, Hyderabad would have a lakh of them, and Mumbai would have two lakh apartments. If they take care of their waste that can be converted into compost, tonnes of this waste would not be dumped in landfills," he says.
To focus on sustainable waste management, including sustainable composting and proper segregation, Dr Manoj quit the pharma work in 2000. "I wanted to look beyond disease management and work on environmental health that will subsequently improve human health," he says.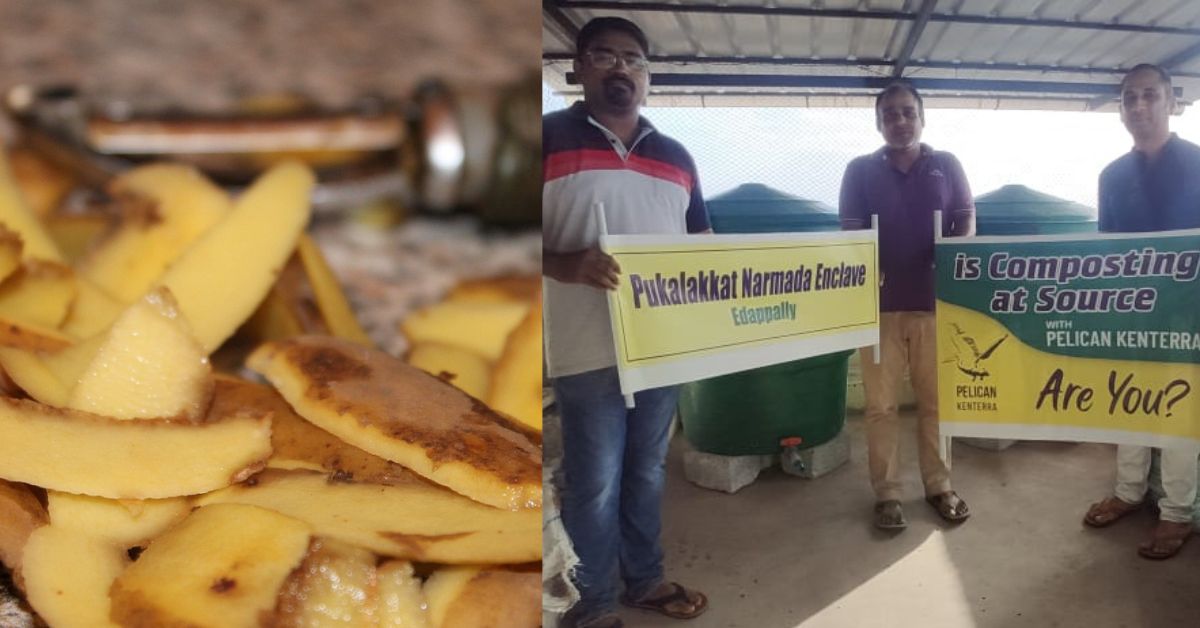 In 2021, he launched his venture 'Kenterra' and developed a technology to compost waste at the source and utilise organic manure as an alternate medium to the soil in gardening.
Transforming waste into green gold
In an innovative approach, Dr Manoj's team collects all kinds of waste including biodegradable, nonbiodegradable, as well as sanitary waste, from the doorstep of each resident. After collection, the waste is segregated and scientifically disposed of.
While the plastic waste is sent for recycling and the bio-medical waste is transported to the treatment centres for scientific disposal, bio-degradable waste like kitchen waste is treated in compost bins set up by Kenterra at the apartment premises.
The pharma scientist has developed a natural composting inoculum called Composorb that converts all biodegradable waste into a nutrient-rich organic planting media.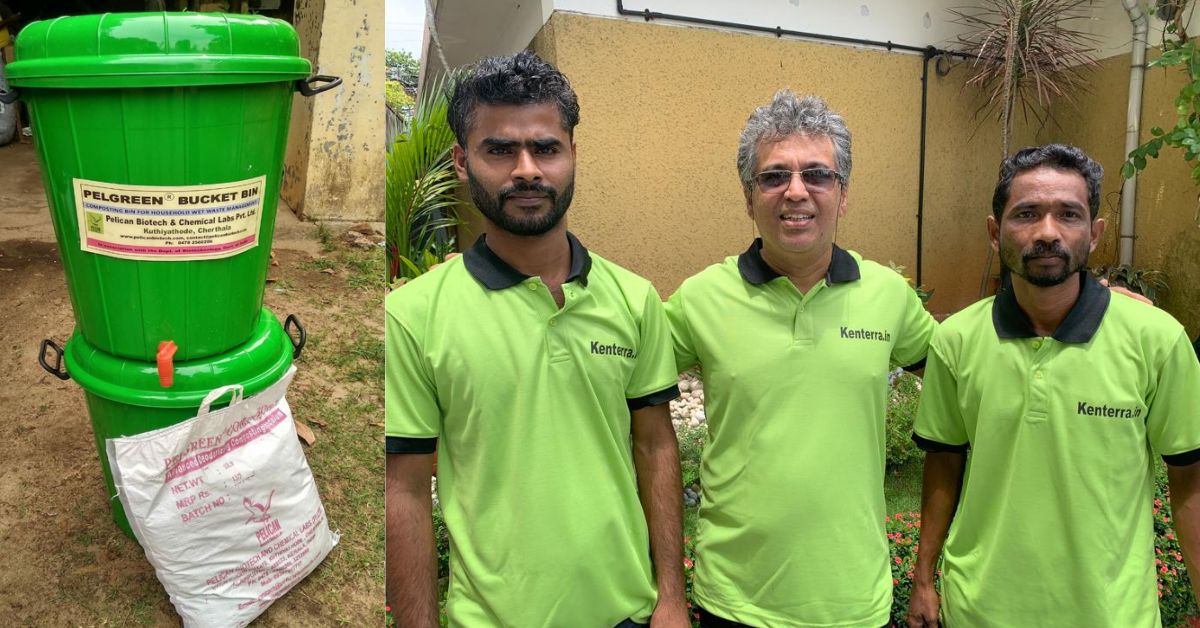 Dr Manoj says, "Traditionally, during aerobic composting, the major challenge is to maintain the aerobic nature of composting which gets progressively difficult due to leaching liquid and size reduction in the composting material. This hinders the free passage of air. Bacteria cannot degrade chemicals in a pot."
To tackle this problem, he has developed a fungal-based composting inoculum. In this, the solid and liquid waste is sandwiched between spongy matrixes. Other than moisture, the matrix also adsorbs stench and obnoxious gases. This provides for the aerobic condition when waste disintegrates into uniform particles into organic manure.
"This fungal-based inoculum completely decomposes all biodegradable waste into soilless planting media. Usually, we add 100-200 grams of compost with soil, but with this, we can convert thousands of kgs of waste into compost," says Dr Manoj.
This has proved to be a game-changer for apartments struggling with waste disposal challenges. About 200 apartments and complexes in Kerala and Bengaluru have begun to dispose of their solid waste, both degradable and non-degradable, in a scientific and cost-effective way while promoting green earth. For this, Kenterra charges about Rs 350 per month per house.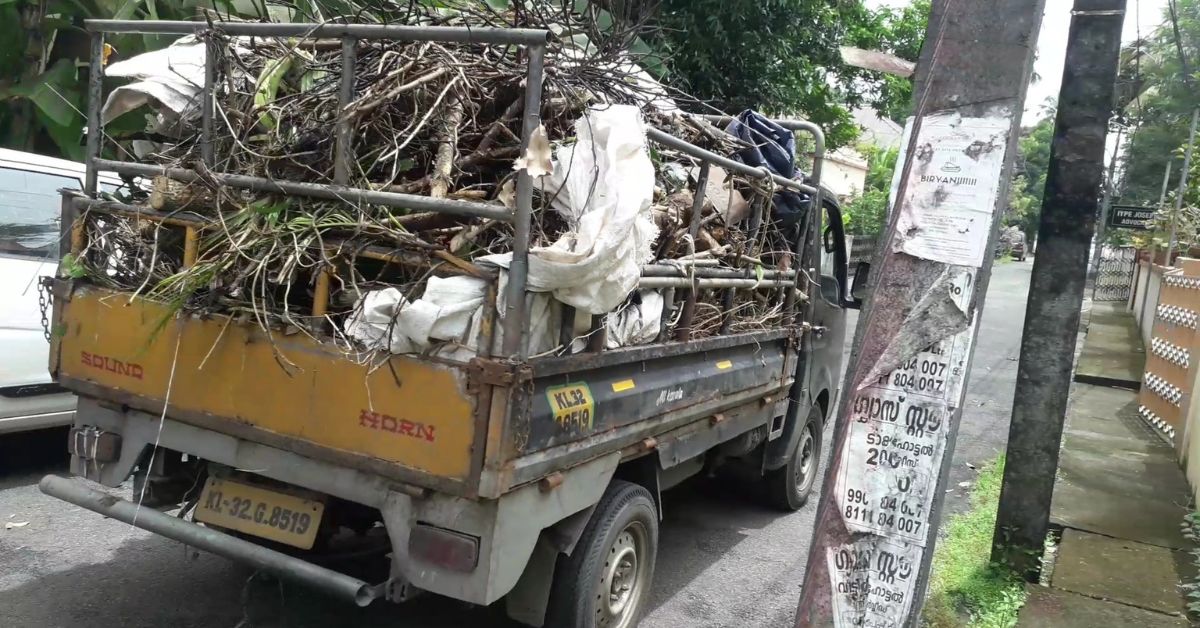 One of these housing societies is the Link Valley Resident Association in Kochi. Home to at least 400 people, the housing society now converts close to 100 kg of biodegradable waste into compost, thanks to Kenterra.
Its resident Binod Hariharan tells The Better India, "Since 2008, we had a composting system for biodegradable waste. But we had to burn sanitary waste in our incinerators. Kenterra not only helped us in forward linking the manure that is generated but also in disposing of sanitary waste and biomedical waste in dedicated facilities. It is a big relief for us as all that waste is collected at our doorsteps on a daily basis, and we do not need to worry about its safe disposal."
Dr Manoj informs that they are able to manage about 10,000 kg of waste every day.
"In Kerala, 90 percent of people today are segregating waste even at panchayat and corporate levels. We do not have a single dumpsite in the state. When I step out of Kerala, I see how people unscientifically dispose of waste. I am glad I have been part of this change in my home state. I wish the rest of the country follows to tackle this growing problem together," says Dr Manoj, who was on his way to Delhi to discuss the implementation of this technology in the national capital.
Edited by Pranita Bhat; All photos: Kenterra.