Avanced Propulsion Centre To Champion British Innovation In USA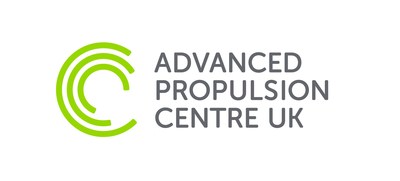 NOVI, Mich., /PRNewswire/ — The Advanced Propulsion Centre (APC) will support six organizations representing the UK automotive industry at the Battery Show here on .
Exhibitors at the UK Pavilion (Booth 2045) will showcase advanced battery and powertrain technologies for vehicle manufacturers and tier-one suppliers from North America and around the world.
The UK Pavilion will have organizations from a wide range of fields within the automotive industry, including energy storage, powertrain technologies and lightweighting solutions. Earlier this year, the APC's UK Pavilion was at the JSAE Spring Congress in Yokohama and Engine Expo in Stuttgart and resulted in business deals worth up to $200,000 and more than 100 new contacts.
At The Battery Show in Michigan UK exhibitors will seek collaboration and investment to further support the UK economy. The delegation will demonstrate that, as a destination for the development and production of cutting-edge battery and low-carbon powertrain technology, "Britain is GREAT."
To date, the APC has coordinated more than 18 international events to promote the UK Pavilion, showcasing 176 British companies to nearly 200,000 event delegates. The resulting 2,800 sales leads have secured millions of dollars' worth of foreign direct investment into the UK, with an average return on investment of 14:1.
Last year, the UK government announced a $156 million investment as part of the $320 million ISCF Faraday Battery Challenge. Through the APC, $104 million will be used to establish the UK's first automotive battery industrialisation centre (UKBIC), while the remaining $52 million will fund 27 battery research projects across the country. The overall project will develop safe, cost-effective and high-performance batteries and enable the UK to lead the charge in electric vehicle battery development. It is this expertise and forward-thinking innovation that the UK Pavilion will demonstrate at the Battery Show.
"This event provides the perfect platform to drive further international collaboration and fundamental R&D in the UK," said Jo Evans, head of Marketing and Communications at APC. "Major opportunities exist for collaboration between the British and North American automotive industries, as proven by a number of APC-funded projects with Ford. As a result of some of these projects, Ford has been able to develop new low-emissions technologies that are currently in production in its EcoBoost engine and is currently real-world testing a fleet of plug-in hybrid Transit vans, enabling zero-emission deliveries in urban areas."
The UK companies and their technologies are:
AMTE Power develops new battery cell technologies, with the added capability to produce both pouch and cylindrical products at its full-scale industrial cell manufacturing plant. The company is a partner with the APC in a project to establish a robust UK-based automotive battery supply chain using smart-cell battery-management system technology.
AVID Technology designs and manufactures electrified powertrains and advanced thermal-management systems for high-performance electric and hybrid vehicles. The company will be showcasing its flagship EVO Axial electric motor.
The Faraday Battery Challenge was created to bring the country to the forefront of battery research, development and testing. With an investment of $320 million over four years, the initiative will develop new partnerships and support the commercialization of innovative battery technologies.
Faradion is the world leader in non-aqueous sodium-ion cell technology. Providing cheaper and cleaner energy, sodium-ion batteries are also safer than lithium-ion, with a higher energy density and wider operating temperature than other alternatives.
SuperGen is a joint venture between Integral Powertrain and Magna, supplying hybrid and electric-drive technologies for the automotive industry. At the Battery Show, the company will present its low-voltage 12-48V product line and, for the first time, the new 48V SuperGen e-modules, with up to 40kW performance.
TRB Lightweight Structures develops solutions to reduce weight while improving performance, safety and durability, with material selection based on properties, manufacturability and cost. The company has built complex, high-performance tools and components for Formula 1 and the premium automotive sector.
The Advanced Propulsion Centre –  
About the Advanced Propulsion Centre
Our job is to ensure the UK remains competitive in the research, development and production of low carbon automotive technologies, anchoring and growing UK capabilities.
Through a team of hand-picked specialists we introduce those with good ideas to those who can take them to market, providing mentoring and access to funding along the way.
Born out of the collaboration between UK Government and industry, our organization aims to save 50 million tons of CO2, safeguard or create 30,000 jobs in the UK and make $1.3 billion of match funding, committed by industry and government, available to research and develop low carbon automotive technologies in the UK.
We are now half way through a ten-year program launched in 2013, and well on our way to achieving our targets. Our nine competitions represent investments of $872 million investment across 39 projects made up of 147 organizations in consortia partnerships, safeguarding or creating a potential 22,300 jobs in the UK, saving a potential 37.2 million tons CO2. This is the equivalent of removing 2 million cars from UK roads. 
View original content with multimedia:http://www.prnewswire.com/news-releases/avanced-propulsion-centre-to-champion-british-innovation-in-usa-300708203.html
SOURCE Advanced Propulsion Centre UK