Bankjoy in Detroit Raises Funding for Growth and Innovation from Curql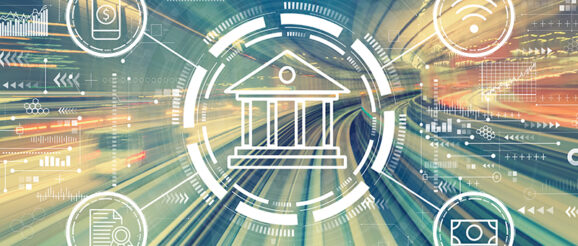 Bankjoy, a digital banking provider based in Detroit, today announced a funding round led by Curql Collective, a Des Moines, Iowa-based credit union service organization spurring fintech innovation, to support its continued growth and facilitate ongoing product innovation.
The amount of the funding round was not disclosed.
Curql's limited partners made up of investing credit unions, CUSOs (Credit Union Service Organizations), and credit union leagues spans 29 states and represent institutions of all sizes. The partners identify, assess, invest in, and often establish partnerships with Curql's portfolio companies, demonstrating the strategic value of Bankjoy's product offerings.
"We are thrilled to bring Curql on as an investor as Bankjoy continues to grow, as this latest round of funding will allow us to pursue new opportunities to redefine the digital banking experience and help more community financial institutions thrive in an increasingly competitive environment," says Michael Duncan, CEO of Bankjoy.
In addition to the funding from Curql, several of Bankjoy's current and prospective credit union clients, including AEA Federal Credit Union, CommunityWide Federal Credit Union, and Statewide Federal Credit Union, have invested in the company's latest funding round.
As a Y Combinator- and Bessemer Venture Partners-backed company, Bankjoy has grown since being founded in 2015. Today, Bankjoy's clients include more than 60 financial institutions nationwide, and the company's end-to-end digital banking platform is now accessible to more than 1 million credit union members and bank account holders.
Engineered by credit union executives, Bankjoy delivers modern banking technology, including mobile and online banking, e-statements, online account opening, online loan origination, and conversational artificial intelligence to financial institutions of all sizes.
Bankjoy has continued to evolve its digital offerings, rolling out several new features and functionalities this year, such as its new, standalone online account opening solution and its new business banking platform, both of which have seen rapid adoption among Bankjoy's clients and their members.
"As we see interest rates continue to rise, competition for deposits will likely intensify over the next 12 months among financial institutions, and these trends will influence the digital transformation strategies for community banks and credit unions," Duncan says. "Online and mobile banking apps have a serious impact on member and account holder satisfaction.
"Research from Deloitte reveals that frequent mobile banking users, defined as individuals who accessed mobile banking at least once in every two weeks in the last year, are more satisfied with their primary financial institution than nonusers, demonstrating that the digital banking experience plays an important role in helping financial institutions retain and grow deposits."
Curql President and CEO Nick Evens also expects a positive outcome from this investment.
"We are proud to invest in Bankjoy, as we believe the right technology can positively impact how credit unions engage with their members and how members engage with their money," Evens says. "We look forward to supporting Bankjoy's next growth phase and helping more forward-thinking credit unions deliver digital banking experiences that exceed their members' expectations."
The post Bankjoy in Detroit Raises Funding for Growth and Innovation from Curql appeared first on DBusiness Magazine.