JEC Composites Innovation Award 2023 winners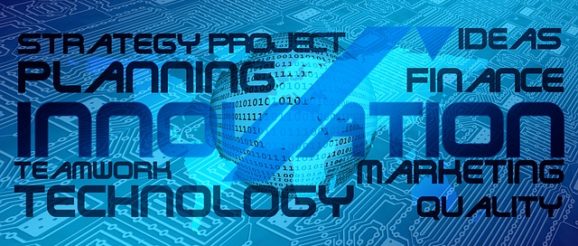 Photo Credit: JEC Composites
On March 2, JEC Composites revealed and celebrated this year's Innovation Award winners in the presence of jury members and finalists in Paris, France, and over live stream. This is the second time the Innovation Awards ceremony is held prior to JEC World, raising great enthusiasm and showing the composites community's eagerness to get together, get inspired and build strong business connections.
Those planning on attending JEC World 2023 from April 25-27 will have the opportunity to meet with winners and learn more about their projects and expectations. Join them for the Opening Session on April 25th at 9:30 a.m. in Agora 5.
The following winners from the previously announced finalists are below. These composites champions were awarded based on multiple criteria such as partner involvement in the value chain, complexity or commercial potential of the project:
Category: Aerospace (Parts)
Hybrid seating structure
Hybrid aircraft seating structure designed and demonstrated under sustainability criteria, based on an easy-to-recycle lightweight composite material and produced with efficient automated processes.
Photo Credit: Fraunhofer ICT
Category: Aerospace (Process)
Manufacture a Krueger wing flap in thermoplastic
Innovative Krueger flap produced in-situ with an automated thermoplastic consolidation process.
Partner(s): Loiretech (Bouguenais, France), AFPT GmbH (Doerth, Germany) and Sonaca SA (Gosselies, Belgium)
Category: Automotive and Road Transportation (Design Part)
World's first carbon roll cage for production cars
Extreme lightweight carbon roll cage, to be road legally fitted into a production car, enabled by engineering a unique geometry.
Partners(s): Action Composites GmbH (Austria), Kube GmbH Ingenieurbüro (Germany) and Lab for Lightweight Design, IKTD, University of Stuttgart (Germany)
Photo Credit: Dr. Ing. h.c. F. Porsche AG
Category: Automotive and Road Transportation (Process)
BEV battery protection plate in composite design
Largest, innovative, sustainable BEV underride guard in thermoplastic sandwich lightweight design with highly efficient one-shot manufacturability for the new Audi Q8 e-tron.
Partner(s): Polytec Group (Netherlands)
Category: Building and Civil Engineering
Composite roof for the stadium of Real Madrid
Three elements are mechanically joined to reach beams with a span of 75 meters. The manufacturing process was infusion with double VAP membrane, avoiding the use of holes in the core and excess polymer.
Photo Credit: Nanotures
Category: Building and Civil Engineering
100% recycled CF-spun yarn and applied products
Photo Credit: Toyota Industries Corp.
One-hundred percent recycled CF-spun yarn compatible to pultrusion process. Establishment of comprehensive CF circulation system from recycling to product application.
Partner(s): Kurimoto, Ltd. (Japan), Nagoya University (Japan), Nakashima Propeller Co., Ltd. (Japan), Toyota Central R&D Labs. Inc. (Japan), Toyota Motor Corp. (Japan) and Uster Technologies AG (Switzerland)
Category: Digital, AI and data
In-process AFP manufacturing inspection system
In-process AFP manufacturing inspection system (IAMIS) for automated fiber placement (AFP) head to detect manufacturing defects and a user-friendly augmented reality visualization module.
Category: Equipment, Machinery and Heavy Industries
Isotruss carbon fiber tower
Isotruss carbon fiber towers are up to twelve times stronger than steel for a given weight, or as little as one-twelfth the weight for a given load, depending on the design, site and specifications.
Partners(s): My Learning Alliance (United States), U.S. Bureau of Land Management Wyoming (United States), United States Department of Agriculture National Institute of Food and Agriculture (USDA- NIFA, United States) and Utah State University (United States)
Category: Maritime Transportation and Shipbuilding
Solid sail mast
Industrialization of the fabrication of a very large mast to fit to price and delay of the marine industry market.
Photo Credit: Chantiers De L'Atlantique
Category: Renewable Energies
Photo Credit: Huntsman Advanced Materials
New acrylic adhesives for a better world
New non-flammable, low-odor and primer-free structural acrylate adhesives with a favorable health and safety profile, providing exceptional bonding performance on multiple substrates.
Partners(s): Antala (Spain), Biesterfeld Oezel Kimy. Tic. A.S. (Turkey), Bodo Moeller Chemie GmbH (Germany), Emanuele Mascherpa S.p.A (Italy), Samaro (France) and Viba NL (Netherlands)
Category: Sports, leisure and recreation
Recyclable thermoset CFRP composite bike
Thermoset CFRP bicycle was made from recyclable EzCiclo prepreg. Composite parts can be recycled by CleaVER liquid to reclaim resin and fiber enabling closed-loop recycling of thermoset composite.
Partners(s): Gigantex Composite Technologies Co., Ltd. (Taiwan) 
Photo Credit: Swancor Holding Co. Ltd.
For more content related to JEC World 2023, visit CW's hashtag page, #JEC, for the latest exhibitor previews.