Bharat Innovation Fund doubles down on deeptech; RBI enables easy credit, brings AI to UPI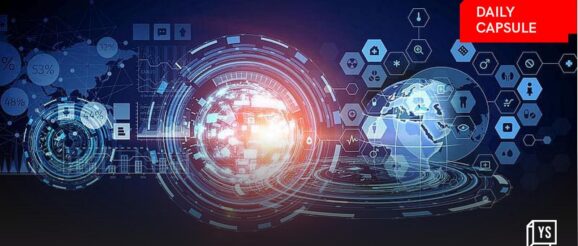 Hello,
Disney+ Hotstar continues to lose subscribers.
In the April-June quarter, the Indian arm of Disney lost 12.6 million subscribers while business too took a hit, shifting to a $87 million loss from a $166 million income in the year-ago period. 
The company attributed this loss to reduced advertising revenue, primarily influenced by lower rates related to the Indian Premier League (IPL) cricket programming, along with a negative foreign exchange impact. 
Speaking of losses, Ola's report card for FY22 is out. Parent entity ANI Technologies recorded a consolidated loss of Rs 1,522.33 crore for the financial year ended March 2022, compared with a loss of Rs 1,116.61 crore in the previous fiscal year. 
While Ola's income rose by over 80%, it wasn't enough to offset the loss caused by the 67% rise in its total expenses. 
In other news, South Korean gaming company Krafton, the maker of Battlegrounds Mobile India (BGMI), plans to invest another $150 million in India over the next two to three years to boost the gaming and startup ecosystem.
Lastly, with antitrust cases galore, what does the future of Big Tech look like?
The 'curse' of bigness, indeed.
In today's newsletter, we will talk about 
Bharat Innovation Fund doubles down on deeptech
RBI enables easy credit, brings AI to UPI
Nithin Kamath's Rainmatter to invest long-term
Here's your trivia for today: Which is the largest peninsula in the world?
---
Deeptech
India is home to 10,000 deeptech startups, however, the sector faces funding challenges. Bharat Innovation Fund (BIF), an early-stage VC firm focused on deeptech startups in India, plans to increase the quantum of money it will invest in these companies.
"Our investment ticket size is now bigger as there is greater maturity in the deeptech segment and we will have a portfolio of startups which is manageable," Ashwin Raguraman, Partner, BIF, tells YourStory.
Leveraging deeptech:
BIF will look at having around 23 deeptech startups under its portfolio as part of its $100 million fund. It made the first close of $50 million in 2018.
The VC firm has had two exits from its portfolio—

CreditVidya

, a fintech startup with AI offerings, and API fintech startup 

Setu

, which was acquired by Pine Labs in June 2022.
BIF is also exploring a second fund and has started initial conversations. It is looking at a size of 1.5-2 times the first fund.
---
Funding Alert
Startup: BluWheelz
Amount: $500,000
Round: Seed
Startup: MetaShot
Amount: $400,000
Round: Pre-seed
Startup: Everest Fleet
Amount: Undisclosed
Round: Non-convertible debentures
---
Finance
Reserve Bank of India Governor Shaktikanta Das unveiled the bi-monthly monetary policy, retaining the GDP projection for the current fiscal year at 6.5% and raising the inflation projection marginally to 5.4% due to a spike in vegetable prices.
Key announcements:
In another decision, the central bank raised the transaction limit of UPI-Lite to Rs 500 from Rs 200. 
---
Investment
Rainmatter Capital, Zerodha's investment and philanthropy arm, will be investing Rs 1,000 crore in Indian startups, said CEO Nithin Kamath. Aiming for long-term resilience, the VC firm's investment will offer patient capital without exit obligations.
"We are perennial investors and stick with the founders for as long as it takes the founders to build a sustainable business," Kamath added.
Investment thesis:
Rainmatter Capital's investments will focus on sectors like health, education, fintech, and climate change.
All the upside generated through the investment will be put back into the fund to support other entrepreneurs.
Set up in 2016, Rainmatter has partnered with over 80 startups and has invested close to Rs 400 crore.
---
News & updates
---
What you should watch out for


Nykaa

, 

InfoEdge

, 

Pfizer

, and 

Patanjali

 among others to announce quarterly results.
Indian Hockey Team to go up against Japan in the semi-finals of the 2023 Asian Champions Trophy.
Ather Energy expected to launch 3 new electric scooters.
---
Which is the largest peninsula in the world?
Answer: The Arabian Peninsula, which includes Bahrain, Kuwait, Oman, Qatar, Saudi Arabia, the UAE and Yemen, as well as southern Iraq and Jordan.
---
We would love to hear from you! To let us know what you liked and disliked about our newsletter, please mail [email protected]. 
If you don't already get this newsletter in your inbox, sign up here. For past editions of the YourStory Buzz, you can check our Daily Capsule page here.