Using courts for every crypto issue will squash innovation — Grayscale CEO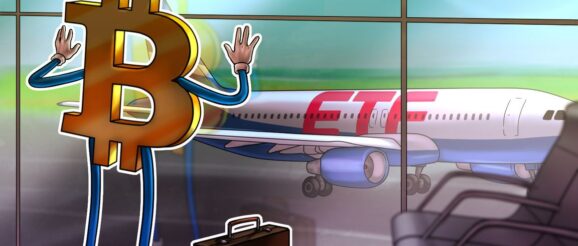 Grayscale Investments CEO Michael Sonnenshein highlighted a potential negative outcome for the United States economy if the Securities and Exchange Commission (SEC) continues to take a one-by-one approach to regulating the cryptocurrency industry.
During a recent interview with Fox Business, Sonnenshein expressed that the SEC could drive crypto firms out of the country by constantly resorting to enforcement action.
"If every crypto issue needs to go to a court of law, then as a country, we are squashing the innovation taking place here," Sonnenshein stated.
Sonnenshein reiterated that the industry needs distinct definitions for crypto commodities and crypto securities, as well as clearer regulatory guidelines for stablecoins. 
He believes this will prevent businesses from relocating outside the United States. Sonnenshein stated:
Ripple CEO Brad Garlinghouse made similar comments prior to Ripple's partial victory over the SEC on July 13.
On June 17, Garlinghouse expressed that the SEC is "looking to kill" innovation and the cryptocurrency industry in the United States. He added that Ripple's lawsuit is just the start of many other cases.
"Ultimately as our lawsuit comes to a close, for so many others it's just starting, so the fight for clarity has to continue," Garlinghouse stated.
However, Sonnenshein remains optimistic about the ongoing efforts of Congress to provide regulatory clarity for the industry.
"A lot of this legislation that this Congress could very well pass; could give the industry the actual clarity it needs to move forward in a way that embraces crypto," Sonnenshein stated.
On July 31, Cointelegraph reported that the House Financial Services Committee approved the Financial Innovation and Technology for the 21st Century Act in a 35 to 15 vote.
The act aims to establish registration rules for crypto firms under the jurisdiction of either the Commodity Futures Trading Commission or the SEC.
While Sonnenshein is confident in Congress's direction, he believes that the SEC should shift its focus around Bitcoin (BTC) exchange-traded funds (ETFs).
He explained that the SEC is assessing the wrong criteria when determining which Bitcoin ETF should be introduced to the market.
On Aug. 11, the SEC delayed its decision on the outcome of the spot Bitcoin ETF proposed by ARK Investment Management.
After its publication in the Federal Register, the SEC initiated a public comment period for the ARK 21Shares Bitcoin ETF.
This marks the most recent postponement in the regulatory decision-making process regarding the approval of a spot crypto ETF in the United States.