Cancer therapy value assessments need renewal to keep pace with rapid scientific innovation – EURACTIV.com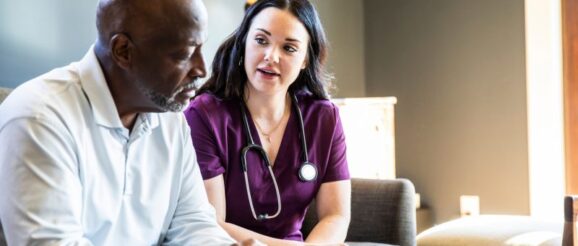 Scientific advancements have enabled the development of new oncology medicines that have the potential to improve outcomes for people living with cancer. Updated value assessments for oncology medicines can support timely access to innovative medicines which would maximize the value of investment in early diagnosis (1, 2, 3), deliver economic benefits to healthcare systems, and provide incentives for further innovation.
This article is organised and funded by AstraZeneca.
The Evolving Value Assessment of Cancer Therapies: Seven Principles from the Cancer Community was developed by a group of 33 global experts in collaboration with Boston Consulting Group, and was funded and reviewed by AstraZeneca. The report includes seven principles which policymakers, payors, healthcare providers and patient advocates can use when advocating for change that supports the value of cancer medicines to healthcare systems. The seven principles are:
The report includes three recommendations based on these principles: 
1:  Increase awareness and further empower patients to participate in value assessments 
It is vital for value assessments to place the perspectives of people living with cancer and their caregivers front and center. It is also important to make sure that all information is written clearly and translated where necessary to reach audiences effectively. In return we can increase awareness around how cancer treatments are valued to patients.
"With increasing diagnostic capabilities, we see cancer treatments move into earlier stages of disease, with the potential for truly curative approaches giving hope to patients. At the same time, it becomes clear that the assessment methodologies developed for the metastatic setting are inappropriate for the early setting as they fail to account for the interdependencies between diagnostics and treatments, nor for the critical importance of toxicity, in particular long-term and the compounding effect of even low-grade toxicity and are over-dependent on overall survival as endpoint." (4)
Dr. Bettina Ryll, Founder of the Melanoma Patient Network Europe.
2:  Add to the science of oncology-relevant endpoints and leverage patient reported outcomes
Continue to use oncology-relevant measures in clinical trials to further validate their relevance as endpoints either as predictors of clinical outcomes or endpoints with intrinsic value. Patient-centered reporting, including patient reported outcomes and quality of life, needs to be prioritized across cancer trials and value assessments.
"OS data can take a long time to mature in early-stage disease or long-term disease states (5). We should continue to build evidence for tests, like pathological complete response (pCR) which can provide early indications on whether a treatment has been effective (6), and circulating tumor DNA (ctDNA) which is being investigated as a tool for early cancer detection and then as a therapeutic predictor during treatment". (7)
Dr. Giuseppe Curigliano, Head of the Division of Early Drug Development, European Institute of Oncology, and Professor of Medical Oncology, University of Milano.
3:  Evolve value assessments, manage uncertainties, and assess overall impact 
The assessment of cancer treatments needs to consider a wide range of patient-perceived values including whether they have access to the latest medical advances, and how the medicine might impact their long-term wellbeing. The economic value of a cancer treatment should be viewed in the context of its potential long-term benefits to the wider society, including socio-economic factors.
Payors should consider the socio-economic impact of living with cancer including ongoing healthcare expenses' providing real option value, choice, and equity of access for people receiving cancer treatments (8,9). The economic impact of medicines is an essential component of value assessment and should consider the downstream effect on healthcare resources in totality.
Cancer prevention and treatment poses an economic challenge to healthcare systems. Globally an estimated 30.2 million new cancer cases are projected to occur in 2040, a 56 percent increase over 20 years (10). 
Policymakers must incentivize and prioritize access to cancer medicines and reduce the burden on healthcare systems as early as possible. They must also consider the value of innovative treatments in terms of investment in health and outcomes rather than just annual cost containment.
Veeva number: Z4-59037
Date of preparation: October 2023
Footnotes below.