Capito proposal aims to spur U.S. nuclear power innovation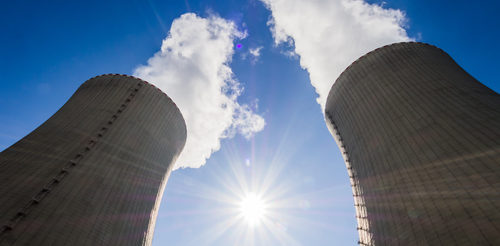 U.S. Sen. Shelley Moore Capito (R-WV) on Sept. 6 introduced the bipartisan Nuclear Energy Leadership Act to establish advanced nuclear goals for the United States.
"This bipartisan legislation will help drive innovation, efficiency and development when it comes to nuclear power and technology," Sen. Capito said.
3422, lead sponsored by U.S. Sen. Lisa Murkowski (R-AK), calls for robust public-private partnerships among the federal government, leading research institutions and industry innovators, according to a summary released by Sen. Capito's office. S. 3422 also would promote related education initiatives, workforce development and training in nuclear science.
"In order to take full advantage of our country's energy potential and position ourselves as a global energy leader, we need to pursue a true all-of-the-above energy strategy," said Sen. Capito, who was joined by seven other colleagues as original cosponsors of S. 3422, including U.S. Sen. Cory Booker (D-NJ).
Along with the nation's coal resources, Sen. Capito said "nuclear power must continue to provide invaluable baseload electricity as part of" an all-inclusive energy strategy.
Additionally, S. 3422 would provide for a versatile, reactor-based fast neutron source, and make available high-assay, low-enriched uranium for research, development and demonstration of advanced nuclear reactor concepts, among other purposes, according to the text of the bill.
Advanced reactors are the next generation of nuclear technologies for power generation, according to the statement from Capito's office, which noted that some may provide improved reliability and resilience to the grid, while others utilize alternative fuels to reduce power delivery costs, for example.
Sen. Capito pointed out that the United States invented and commercialized nuclear power, however the nation's industry leadership has waned, in turn requiring new policies to ramp up both the design and deployment of advanced reactor concepts.
3422 has been referred for consideration to the U.S. Senate Energy and Natural Resources Committee.