CES Unveiled Paris Shines a Spotlight on Tech Innovation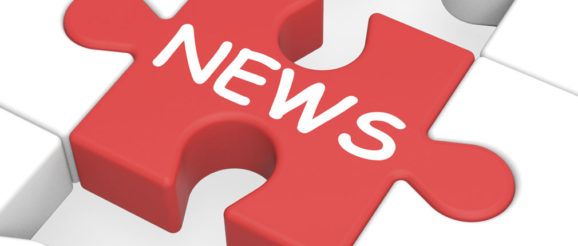 The Consumer Technology Association (CTA)TM hosted the sixth annual CES Unveiled Paris today, making several announcements and shining a spotlight on the latest tech innovation. Co-located for the first time with the Mondial Paris Motor Show, CES Unveiled Paris gathered innovative exhibitors, media and industry professionals to experience the latest tech trends and products expected at CES 2019 that will change our world for the better. Owned and produced by CTA, CES 2019 will run January 8-11, 2019 in Las Vegas, Nevada.
During the event, CTA Executive Vice President of CES Karen Chupka announced 55 French companies selected as CES 2019 Innovation Honorees. Selected Honorees included GEOFLEX in the vehicle intelligence and self-driving category and Pixminds honored in the gaming category.
CES Unveiled Paris highlights the innovative spirit fueling Europes dynamic tech market, and the French companies recognized as this years CES Innovation Award honorees represent the future of technology, said Chupka. The products and services honored today reflect the ingenuity driving our industry forward and improving the way we live, work and play.
Save Money & Time. Join Our Newsletter For Free.
. Event Invites          . News .Videos              . eMagazines 
. Analysis & Opinion     . Exclusive Reports. Interviews
All emails include an unsubscribe link. You may opt-out at any time. See our privacy policy.
 
The remaining Innovation honorees will be announced at CES Unveiled New York on November 8, 2018. The full list of Honorees will be posted online at CES.tech and showcased at CES 2019, January 8-11.
CTA President and CEO Gary Shapiro also announced today that Dr. Lisa Su, president and CEO of AMD, will deliver a keynote at CES 2019. Dr. Su joins IBM CEO Ginni Rometty as confirmed CES 2019 keynote speakers, with additional speakers to be announced in the coming weeks.
Showcasing the latest technology products and celebrating European innovation, CES Unveiled Paris was the largest event since its inaugural debut in 2013. The event hosted 1,051 attendees from 44 countries and regions, and featured more than 76 exhibitors.
Now a full-day event, and in collaboration with the Connecting Leaders Club, CES Unveiled Paris debuted the Executive Forum on Innovation, with programming focused on emerging trends including mobility, energy and environment and artificial intelligence. More than 20 speakers were featured, including executives from Axa, Accenture, Google, Salesforce and Valeo, as they discussed the future of innovation, including trends expected at CES this January.
CES 2019 is the worlds most important and influential event. The 2019 event will showcase life-changing technology across every major industry, featuring 4,500 exhibitors across 2.75M net square feet (260K net square meters) of exhibit space. CES provides access to the very latest transformative tech such as 5G connectivity, artificial intelligence, augmented and virtual reality, smart home, smart cities, sports, machine intelligence and more.
CES is also one of the largest displays of vehicle technology in the world and was recently named as USA Todays 10 Best Auto Shows. The 2019 show will feature more than 150 vehicle tech companies, including eight automakers, featuring the latest concept cars and connected vehicles.
Areas new to CES 2019 include the Tourism Marketplace, as well as the recently announced Resilience area, focused on technologies that keep the world healthy, safe, warm, fed and secure in the face of adversity.
Registration for CES 2019 is now open. For the latest exhibitor news and show announcements, visit CES.tech.
High-definition video b-roll of CES is available for easy download on CESbroll.com. See exclusive photos from the CES show floor, keynotes, conference sessions, events and award ceremonies in the CES photo gallery.
About CES:
CES is the world's gathering place for all who thrive on the business of consumer technologies. It has served as the proving ground for innovators and breakthrough technologies for 50 years-the global stage where next-generation innovations are introduced to the marketplace. As the largest hands-on event of its kind, CES features all aspects of the industry. Owned and produced by the Consumer Technology Association (CTA)TM, it attracts the world's business leaders and pioneering thinkers. Check out CES video highlights. Follow CES online at CES.tech and on social.
About Consumer Technology Association:
Consumer Technology Association (CTA)"¢ is the trade association representing the $377 billion U.S. consumer technology industry, which supports more than 15 million U.S. jobs. More than 2,200 companies " 80 percent are small businesses and startups; others are among the worlds best-known brands " enjoy the benefits of CTA membership including policy advocacy, market research, technical education, industry promotion, standards development and the fostering of business and strategic relationships. CTA also owns and produces CES " the worlds gathering place for all who thrive on the business of consumer technologies. Profits from CES are reinvested into CTAs industry services.
UPCOMING EVENTS
Consumer Technology Association
Teresa Hsu, 703-907-5259
www.CES.tech
or
Justin
Siraj, 703-907-7415