China Tourism: Innovation and development at the birthplace of Confucius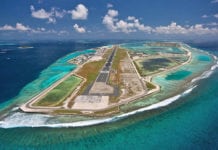 Confucius was a Chinese teacher, editor, politician, and philosopher of the Spring and Autumn period of Chinese history. The philosophy of Confucius, also known as Confucianism, emphasized personal and governmental morality, the correctness of social relationships, justice and sincerity.
International media columnists recently toured China's eastern coastal province of Shandong under the banner "Impression Shandong – Exploring Confucian Culture & Experiencing Modern Shandong," jointly organized by the Information Office of Shandong Provincial People's Government and China Report Press, from September 5 to 9.
During the five-day trip, 0 columnists from nine media organizations including European Pressphoto Agency, Lusa News Agency, The Diplomat, Oxford University Press and others visited CRRC Qingdao Sifang Co., Ltd., the Port of Qingdao, the Sino-German Ecopark, Shandong Guiyuan Advanced Ceramic Co., Ltd. (Sicer) and Shandong Lingshang Glass Culture Creative Co., Ltd. in Qingdao, Zibo and Jining. They also enjoyed a sightseeing tour of the Kong Family Mansion, the Temple of Confucius and the Cemetery of Confucius in Qufu, the birthplace of Confucius, as well as Zoucheng, the birthplace of Mencius, to further explore Confucianism and experience Confucian cultural etiquette.
Journalists were impressed by the speedy "Fuxing" bullet train and the efficient fully automated container terminal at the Port of Qingdao. They paid tribute to the sophisticated techniques of making ceramics and colored glaze as well as to the inclusive philosophies of Confucianism.
Impact from Confucianism
Shandong is an important cradle of Chinese civilization. There, the international columnists visited Confucius' hometown of Qufu and Mencius' hometown of Zoucheng, both under the jurisdiction of Jining in southern Shandong, to further explore the far-reaching impact of Confucianism on Chinese culture and society.
Journalists found themselves immersed in the cultural atmosphere permeating the Temple of Confucius, the Kong Family Mansion and the Cemetery of Confucius in Qufu. Greek Vasilis Trigkas, a contributor to The Diplomat, noted that although Confucius lived more than 2,000 years ago, to this day his thoughts and Confucian culture continue to influence China and the world at large. Confucius instructed his disciples to constantly think about human nature and society and to theorize about any doubts and thoughts. Analects of Confucius not only illustrates views and opinions on life but more importantly interprets how to balance individual interests and collective interests to realize harmony of society as a whole.
At Nishan Akademeia in Qufu, journalists tried on Hanfu, the traditional Chinese clothing of the Han people, and were guided by an instructor in transcribing some excerpts from Analects of Confucius in Chinese calligraphy.
At dinner time, they experienced food etiquette: dressed in Hanfu clothing, they straightened their collars, took their seats, made salutes, toasted with liquor and started to eat. After dinner, they took part in another ancient ritual by playing a game involving throwing arrows into a metal jar—an entertaining after-dinner game in ancient times. The event was a vivid imitation of the real scenes of official food rituals of the Han Dynasty (206 B.C.- 220 A.D.).
Buffet Julien, a French journalist from China Today, set off for the dinner banquet in a suit but changed into Hanfu clothing to follow the food rituals. He noted that in France, if a person attends a formal dinner banquet, he or she must follow similarly extensive etiquette, and that rules ranging from the setting of food utensils, eating sequence, cooking, background music and entertainment are clearly and strictly followed.
Vasilis Trigkas shared his deeper understanding of the food rituals. "In his teachings, Confucius emphasized the importance of rituals like eating," he said. "Although our set meal did not contain much food, from my perspective the quantity was just right—Confucius advocated frugality and opposed extravagance and waste. I was honored to dine there to experience Confucian etiquette and its cultural essence."
Splendid Culture
"Thousands of Green Mountains," a series of utensils made of Huaqing porcelain, a type of celadon, were used by heads of states during the 18th Shanghai Cooperation Organization (SCO) Summit in Qingdao this June. These china pieces aroused considerable interest among the journalists.
"The design inspiration of 'Thousands of Green Mountains' comes from Shandong culture," explained Lin Yufeng, chief designer of the chinaware series. "The philosophy of 'harmony in diversity' represented by Shandongculture integrates with the design elements." Huaqing porcelain has a glittering, crystal-clear appearance, just like a sea symbolizing China's broad mind. Design elements of the series include Mount Tai, clouds over the sea and mountains offsetting the sea, reflecting the inclusiveness, openness and humanism of Shandong culture.
British journalist Christopher Aleksi Georgiou, who works with china.org.cn, was curious about a variety of porcelain and carefully examined a blue porcelain vase. According to the guide, the blue porcelain vase was "caviar blue," a uniquely precious artistic porcelain. Because the porcelain is covered with small caviar-shaped particles that emerged evenly distributed during firing, it became known as "caviar blue."
In addition to the Huaqing porcelain, a Mount Tai-embossed vase and chime, both chicken oil yellow and from Zibo, composed another eye-catching exhibition at the SCO summit. "The name of 'chicken oil yellow' originated from the color of this glaze, which is similar to chicken oil yellow," revealed Sun Yunyi, an inheritor of the craft as an intangible cultural heritage. "In ancient times, this rare colored glaze only served the royal family and high-ranking officials. Authentic chicken oil yellow colored glaze is hard to make, demanding a precise and complicated process."
In Shandong, journalists also witnessed the entire work flow required to make a colored glaze product. Through blowing, pulling, rolling, smashing, cutting, wrapping, kneading and pressing, colored glaze liquid was processed into various shapes, and pieces of delicate colored glaze artwork were made. In front of the kiln, journalists used cameras to record the moments of firing, and they also tried painting inside a colored glaze bottle, another traditional craft and an intangible cultural heritage.
Innovation and Development of Modern Shandong
Journalists were impressed by not only the traditional techniques, but also the efficiency, innovation and development that China has fostered.
"In 2016, some 2.77 billion person-trips were made on railways in China, and 52 percent of the passengers traveled by high-speed trains," said Liang Jianying, deputy general manager and chief engineer of CRRC Qingdao Sifang Co., Ltd. "China has more than 2,600 high-speed Multiple Unit trains, of which 1,180 were made by CRRC Qingdao Sifang."
CRRC Qingdao Sifang, which is embraced by Jiaozhou Bay, is the main hub of China's rail transit equipment manufacturing industry. From China'sfirst high-speed Multiple Unit train with a speed of 300 to 350 kilometers per hour to the CRH380A "Fuxing" with the fastest speed of the world (railway operation test at 486.1 kilometers per hour), CRRC Qingdao Sifang has strengthened the foundation of independent innovation in China's high-speed rail industry.
Vasilis Trigkas said that the success of China's railway development proved the importance of good industrial policies and long-term strategic economic planning. When scale economy plays a role, a country supported by intelligent industries can provide better, more affordable goods to other markets in the long term. "The success of CRRC Qingdao Sifang supports this point of view," he added. "From a European perspective, the EU should improve its scale economy by planning its own industrial policies and increasing domestic productivity rather than shutting its door to international competition and rejecting market competition."
On , the subway trains made from carbon fibers and developed by CRRC Qingdao Sifang were loaded at the Port of Qingdao, bound for the International Trade Fair for Transport Technology in Berlin, Germany, the largest of its kind in the global rail transit field. The Port of Qingdao, responsible for transporting these subway trains, also demonstrated its efficiency to foreign journalists.
"Normally you see a lot of people work together in the same port at the same time, creating hustle and bustle. I have never seen such a large container terminal that is fully automated and so well-organized!" exclaimed Christopher Aleksi Georgiou at the automated terminal of the Port of Qingdao. The application of advanced technologies such as the Internet of Things, high intelligence, big data and cloud computing has enabled unmanned operations to be fully realized there. It only takes 15 days to transport goods from Amsterdam to Qingdao, a figure which stunned the tour group.
Julien compared the port to a smart port built in Le Havre in 2017. He believes that the fully automated container terminal at Qingdao is a very good example of building a Digital Silk Road. "Hopefully, it can establish a connection with the smart port in France to jointly contribute to global interconnection," he expressed.
Chinatour.com  has a tour program to Shandong Province including Qufu and Jinan, and Chinatour.com is a very strong partner with Shandong Province in the U.S. Last year, my office sent me to Shandong Province to lead a group of 32 travel agents to U.S, and we met local Shandong Province officials as well.
This is a program incl. Shandong region: 11 Days China Shandong Bullet Train Tour (GSD11) | China Tour