'Concerning': NAO questions oversight of £4.2bn net zero innovation spending | BusinessGreen News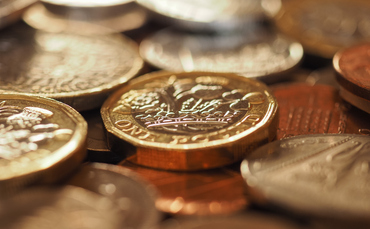 The UK's independent public spending watchdog has called on the Department for Energy Security and Net Zero (DESNZ) to clarify who is accountable for the delivery of £4.2bn of innovation spending earmarked to support the net zero transition.
In a report published today, the NAO suggested DESNZ should set out who is responsible for the stewardship of the overarching budget, so as to oversee cross-government delivery and encourage action if progress is not on track against intended outcomes.
Moreover, the report recommended that the government's Net Zero Innovation Board should specify desired outcomes across a number of key innovation areas and define what level of failure is tolerable.
While DESNZ published a net zero innovation Delivery Plan in March 2023 committing £4.5bn through to 2025, including £4.2bn from the latest Spending Review and £260m from Ofgem, the NAO argued stronger governance and delivery measures are required to maximise the impact of the promised funding.
The watchdog also claimed the complexity of public sector innovation funding initiatives will make it hard for DESNZ and the Innovation Delivery Board to track spending that is delivered through 115 programmes and across eight public bodies, with many programmes pre-dating the Delivery Plan and ranging in size from £350,000 to £685m.
Innovation funding is also split between 31 challenge areas across seven categories – ranging from decarbonising aviation to sustainable food and biomass production – as outlined by the then Department for Business, Energy and Industrial Strategy (BEIS) in its Net Zero Research and Innovation Framework from October 2021.
DESNZ has started monitoring progress against this Framework alongside other departments but is still to define what outcomes it is seeking to deliver and what level of risk it will tolerate, according to the spending watchdog.
Gareth Davies, head of the NAO, said while the government is beginning to ask the right questions on how best to support and enable the innovation needed to achieve net zero emissions, the lack of clarity regarding government responsibility for overseeing end-to-end progress is "concerning".
"The complexity of funding routes makes it tough to track spending and assess its efficacy," he added. "Moreover, the lack of clear definition of what success will look like and by when will make it difficult to assess whether the investment is on track.
"The government should build on the important progress made with the development of the net zero innovation Framework by rapidly strengthening its delivery plans, otherwise there is a risk of jeopardising its carbon and economic objectives, as well as value for money from its £4.2bn investment."
The report argued that while achieving net zero depends on innovations becoming commercially viable, the Delivery Plan from DESNZ only covers government support up to the end of commercial prototype stage, and not until it is market ready.
Moreover, while DESNZ estimates the UK invested £23bn in low carbon innovation last year, it expects this will need to increase two to three times over by the late 2020s and 2030s – with the public sector footing the majority of the bill.
A DESNZ spokesperson welcomed the NAO's findings, and the recognition of "considerable progress" on net zero research and innovation.
"We are leading the world in reaching net zero," they said. "We have cut our emissions by 48 per cent between 1990 and 2021 whilst growing the economy.
"Our plans to power up Britain include £4.2bn of investment into research and innovation to catalyse net zero technologies of the future, and the UK expects to generate up to £100 billion of private investment by 2030 as we grow the economy."
Keep up to date with all the latest green business news by signing up to the free Daily and Weekly BusinessGreen Newsletters.