Congratulations to all MRI Innovation Award winners!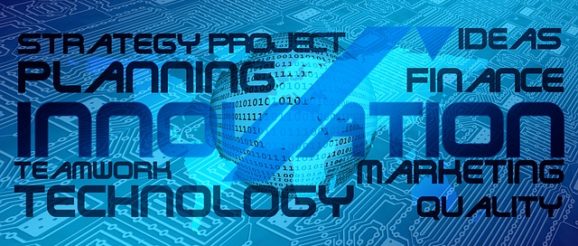 We'd like to applaud all who were honored at the inaugural MRI Innovation Awards! Presented at the 2018 International Users Conference in Atlanta, these awards were given to clients who have embraced the power of the open and connected ecosystem and pushed the limits of what's possibly for the industry. The winners of these awards embody innovation, change, and community, and we're proud to call them our clients.
And the award goes to…
Phillips Edison & Company (PECO) – Impact
Phillips Edison, a nationwide owner and manager of grocery-anchored shopping centers, received the Impact Award for its pioneering use of robotics and machine learning in concert with MRI solutions. The result has been increased business productivity through optimized decision making, enhanced cross-functional data sharing and heightened analytical precision.
CBRE Group – Flexibility
CBRE Group, the world's largest commercial real estate services and investment firm, was honored for its innovative use of the MRI Information Exchange (MIX) APIs to connect its own proprietary systems with MRI's financial and accounting platform. As a result, CBRE was able to streamline data audits, simplify reporting and reduce manual processes.
Mirriam Livingstone (Village Green) – Ambassador of the Year
Mirriam Livingstone, vice president of operations services at Village Green, one of the nation's largest apartment property management companies, has made exemplary contributions and displayed strong leadership in the real estate community. Mirriam and her team actively participate in MRI users groups, and they have provided instrumental input into MRI's residential management feature sets and partner integrations. As a genuine advocate for her organization, Mirriam's collaboration with MRI has truly helped shape the future of real estate software.
VTS – Partner of the Year
VTS, the commercial real estate industry's leading leasing and asset management platform, was selected as an outstanding member of MRI's Partner Connect program. VTS ranks among MRI's highest rated partners in client satisfaction, offers the capability to integrate with MRI's solutions across the world to serve clients globally, and has one of the highest adoption rates of any partner among MRI clients. The commercial success of this partnership is possible through the strength of the VTS solution and the active, close collaboration between the MRI Partner Connect and VTS teams.
To learn more about these incredible clients and all the work they've done, check out the full press release regarding the MRI Innovation Awards.
The post Congratulations to all MRI Innovation Award winners! appeared first on MRI Software.