Connecting capabilities for digital innovation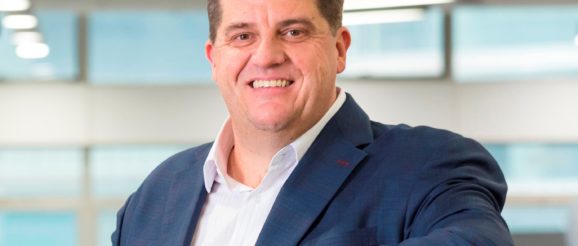 A connected market, increasingly digital-savvy consumers and new digital innovations are lowering the barriers of entry into traditional industries. Industry disruptors such as Alibaba, Baidu and Flipkart have chipped away at the market shares of incumbent firms by offering customer value propositions that maximize convenience, increase transparency and improve savings.
This has made digital transformation a pressing issue for senior leaders in Asia. In addition to enabling cost savings, expanding market reach and improving productivity, digital transformation offers organizations the means to compete more effectively and tap new revenue opportunities.
To achieve this, organizations need access to the right digital infrastructure, human capital and industry connectedness, as identified in Connecting Capabilities: The Asian Digital Transformation Index, a report from The Economist Intelligence Unit commissioned by Telstra.
The report uses 20 quantitative indicators and a survey of 870 executives to rank 11 markets in the region – China, Hong Kong, India, Indonesia, Japan, Malaysia, Philippines, Singapore, South Korea, Taiwan and Thailand. These markets were also compared with Australia, the UK and US. The indicators fall under three broad categories: digital infrastructure, human capital and industry connectedness.
"Essentially, the report underscored the importance of high-quality digital infrastructure, an educated and technically literate workforce, and a well-functioning technology ecosystem to thrive," said Darrin Webb, COO for Telstra Enterprise.
Dialing in the new economy
Ninety-three percent of respondents acknowledged that a country's infrastructure is important for their organization's digital transformation efforts.
Singapore, South Korea and Japan were the top Index performers in this category, with Hong Kong and Taiwan coming fourth and fifth respectively. In fact, the country performance in the digital infrastructure category mirrored the overall ranking, highlighting its importance.
"A country's investment in telecommunications and ICT expenditure can be leveraged by companies to their advantage. The survey clearly showed that there cannot be advanced digital transformation without strong digital infrastructure," said Mr. Webb.
Crossing the digital divide
Access to talent can impact your digital success. Only 16% of firms surveyed noted that it is "very easy" to find employees with the right digital skills. South Korea, Japan and Hong Kong scored well in this category, followed by Singapore and Taiwan.
The report noted that attracting the right digital talent will continue to be a global challenge. This is because many firms do not know what digital skills to look for, and the current global education system is also ill-equipped to prepare students for the changing digital landscape.
Compounding the human capital problem further is the growing digital divide when it comes to internet usage, which may be attributed to a lack of skill, affordability or interest. This is making it difficult for Asian countries to get their entire population online and enjoy the economic benefits.
Organizations can benefit greatly from closing these digital divides. "Bridging the digital divide not only brings in more customers, it also allows them to be actively involved in corporate digital transformation efforts like involving customers in a design process rather working on assumptions," said Mr. Webb.
Building connectedness
Industry connectedness plays a vital role in digital success and competitiveness. According to the Connecting Capabilities report, strong digital partnerships, the size of the e-commerce market and open data availability allow firms to gain new insights and access important resources, such as expertise and tools.
The report named Japan, Singapore and Taiwan as leaders in this category, with South Korea and Hong Kong close behind. Japan leads based on its strength in digital partnerships.
"This is an area where companies like Telstra can play a huge role. We offer a strong eco-system for firms to build the right digital partnerships, allowing them to realize the benefits of digital transformation by developing more innovative ideas through collaboration and co-creation with other firms," said Mr. Webb.
Meanwhile, the report also observed a major shift in focus for digital transformation. In the past, social media and mobile infrastructure were key drivers. Today, many senior executives (33%) believe new technology innovations such as data analytics and smart embedded devices are important, with the report citing data analytics as offering advantages in an increasingly competitive market.
"Overall, the report reinforced the importance of digital transformation for the next three years. Without the right infrastructure, skills and eco-systems, it will be difficult for firms to take full advantage of the opportunities created by digital transformation," said Mr. Webb.
Want to know more? Follow the various insights, discussions and conclusions at the Telstra Asia Perspective Series by downloading the full report here.