Dairy Business Innovation Supported Through $23 Million in Grant Awards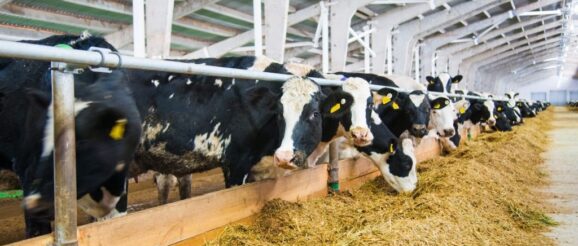 The U.S. Department of Agriculture (USDA) has just unveiled a $23 million boost for dairy businesses and producers through the Dairy Business Innovation Initiatives (DBI) grant program. This initiative, in action since 2019, has made a considerable impact on the dairy industry and the overall agricultural economy by funding 441 projects. Jenny Lester Moffitt, USDA Under Secretary for Marketing and Regulatory Programs, emphasized the positive effects and highlighted that the fresh funding will enable the initiatives to continue aiding the dairy industry. The aim is to equip small and mid-sized dairy businesses with the necessary resources for the development, production, marketing, and distribution of dairy products.
This year's funds, totaling $23 million, are being awarded to the four existing DBI Initiatives at California State University Fresno, the University of Tennessee, Vermont Agency of Agriculture, Food & Markets, and the University of Wisconsin. These initiatives will utilize the funding to offer crucial technical assistance and subaward funds to dairy farmers and businesses in their respective regions. The support will encompass essential aspects such as business plan development, marketing, branding, and facilitating access to innovative production and processing techniques. The ultimate goal is to provide assistance in the development of value-added dairy products.
The process for interested dairy farmers and businesses involves reaching out to the appropriate initiative for direct technical assistance or a subaward. This noncompetitive funding approach ensures that the support reaches those who need it most. The focus is on enhancing the resilience of dairy businesses and ensuring a consistent supply of dairy products for consumers nationwide.
For additional details, those interested can visit the AMS Dairy Business Innovation Initiatives webpage. USDA's Agricultural Marketing Service stands committed to supporting U.S. food and agricultural markets through applied research, technical services, and congressionally funded grants. This strategic investment aligns with broader efforts to fortify the agricultural sector and meet the evolving needs of both producers and consumers.
Brian German
Ag News Director / AgNet West