Dakota and Truckfile named as Finalists in the 'Fleet Innovation of the Year' category at the Supply Chain Excellence Awards 2023 | Manufacturing & Logistics IT Magazine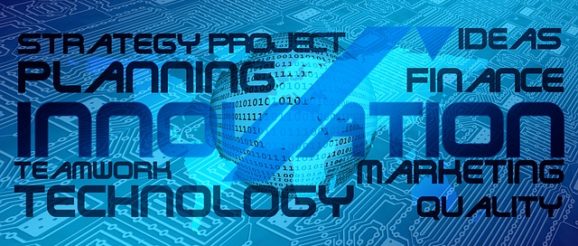 Real-time data capture, printing, mobility and voice-directed solutions specialist Dakota, alongside partners Truckfile, the UK provider of web-based fleet and workshop management, drivers check and compliance systems, have been selected as finalists in the 'Fleet Innovation of the Year' Category at the Supply Chain Excellence Awards 2023.
Now in its 27th year, the Supply Chain Excellence Awards were launched as an initiative to recognise and reward organisations around the world that demonstrate excellence in their supply chain operations.
The Awards recognise outstanding achievement in supply chain management and celebrate the industry successes of the past year.
This recognition for both Dakota and Truckfile comes as a result of the successful implementation of a voice-directed maintenance and inspection solution at Boston-based Mercedes-Benz franchise Intercounty Truck and Van. 
The new voice-enabled solution was implemented due to a desire to improve upon the productivity and efficiency of vehicle inspection processes on the fifty trucks and vans that pass through Intercounty's Boston depot on a daily basis, whilst ensuring compliance with stringent industry standards.
The new solution has completely revolutionised the depot's operations, with Intercounty recording a staggering forty percent increase in productivity, due in part to vehicle inspections now taking ninety minutes instead of two hours. In addition, every vehicle leaving the depot is equipped with a fully compliant inspection sheet. 
The voice solution also allows for 'hands and eyes free' operability, allowing users to have both hands free to work on the vehicles, vastly improving safety.
Philip Jarrett, Commercial Director at Dakota, comments: "We are delighted to have been recognised at this year's Supply Chain Excellence Awards and are thrilled to be named as finalists in the 'Fleet Innovation of the Year' Category alongside our esteemed partners Truckfile. This nomination has come just as we are celebrating record growth for the business, so we are feeling extremely positive and excited about the direction in which Dakota is currently heading. We would like to pass on our congratulations to the other finalists and are very much looking forward to attending the Awards Ceremony in London later this year."
Paul Whittingham, Managing Director at Truckfile, concludes: "This nomination is testament to our longevity and already established success within the haulage and transport sector. Our partnership with Dakota has enabled us to voice-enable our DVSA-accredited workshop management system, allowing us to offer a voice-directed platform to our wide-ranging customer base, the benefits of which have been fully realised at Intercounty Truck and Van in Boston. We are really looking forward to the Awards Ceremony and would like to wish the very best of luck to all of our fellow nominees."
The Awards Ceremony will take place at the London Hilton on Park Lane on November 9th.