DIAT Pune Spearheads Innovation: Six Thousand Year Battery, Cryptography Centre, and More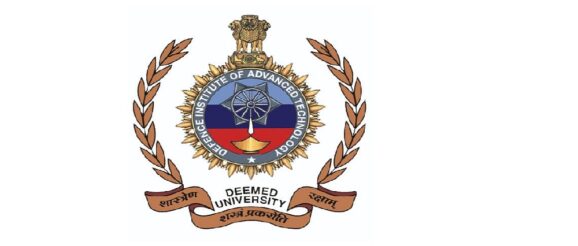 Mubarak Ansari
Khadakwasla, 12th May 2023: The Defense Institute of Advanced Technology (DIAT) is revolutionizing the battery industry with its groundbreaking research.
A state of the centre for cryptography is also being set up to decipher information obtained by intelligence agencies.
According to Dr CP Ramnarayanan, Vice-Chancellor of DIAT, the institute is developing a battery that can last for an astonishing six thousand years. This remarkable achievement is expected to have a profound impact on the world's economy.
During a press conference, Dr Ramnarayanan unveiled DIAT's ongoing research projects in various fields, including batteries, communication systems, radar, quantum technology, and energy. These cutting-edge advancements will be showcased to Defence Minister Rajnath Singh during the upcoming 12th convocation ceremony on Monday, May 15.
"The focus of the battery research is to extend the lifespan of batteries used in electric devices and vehicles, which currently have limited longevity. DIAT has collaborated with the Bhabha Atomic Research Center (BARC) to develop a technology that utilizes nanodiamonds. These synthetic nanodiamonds, created in the laboratory, have the potential to significantly prolong battery life indefinitely. With this breakthrough, a single battery could last for up to six thousand years, making it a sustainable and clean energy solution that can be recycled, thereby transforming the country's economy", he added.
The institute has also made remarkable strides in defence technology. To counter the increasing use of drones, DIAT has developed soft kill technology, an electronic means of neutralizing drones. Using an electronic gun, the drones can be effectively shot down. DIAT has also created radar capable of detecting all airborne objects, including helicopters. The institute is also working on plasma radar, which will vanish once deactivated, providing advanced stealth capabilities.
In the field of navigation, DIAT has made significant progress with the development of a GPS Denied Navigation System. This system enables accurate location determination even when the GPS is disabled, making India the second country to possess such advanced technology, Dr Ramnarayanan informed.
Another groundbreaking achievement is the establishment of a communication system that enables communication with submarines at sea from space. Although currently in the laboratory stage with limited capacity, there is immense potential to expand this system as needed. This development is particularly significant as no existing system allows direct communication between submarines and space. Dr Ramnarayanan highlighted that countries like the United States and China are also actively researching similar capabilities.
A state of the centre for cryptography is also being set up to decipher information obtained by intelligence agencies.
Join Punekar News Whatsapp Group, Telegram, Instagram And Twitter  For Regular Update about Pune City And Pimpri-Chinchwad