Techstripped Africa Launches Inaugural Innovation Challenge To Empower Tech Students In Ghana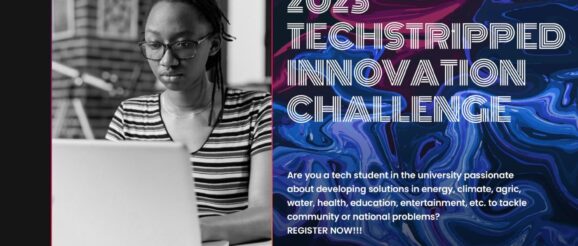 Techstripped Africa has announced the launch of its first-ever Innovation Challenge, aimed at inspiring and empowering technology students across universities in Ghana. The Techstripped Innovation Challenge invites aspiring innovators to develop cutting-edge solutions to address pressing community, national, and global issues. Techstripped Africa aims to provide a platform for tech students to showcase their skills, creativity, and problem-solving abilities. The challenge seeks to ignite innovation and foster a culture of entrepreneurship among the future leaders of Ghana's tech ecosystem.
The Techstripped Innovation Challenge will be conducted in two phases:
Phase 1 – Idea Pitch: Participating teams are required to submit a pitch deck outlining their innovative solution. The pitch decks will be evaluated by a panel of esteemed judges comprising industry experts, entrepreneurs, and thought leaders. Ten exceptional teams will advance to the next phase based on the creativity, feasibility, and potential impact of their ideas. Phase 2 – Demo Day: The ten selected teams will showcase their solutions at the highly anticipated Demo Day. They will present their prototypes, explain their technical implementations, and demonstrate the market potential of their solutions. The teams will be evaluated based on their presentation skills, technical expertise, and the scalability of their projects. A distinguished panel of judges will select the winning team, which will receive GHC 10000, certificate of recognition, mentorship, and valuable resources to further develop their project.
Techstripped Africa encourages all technology students in Ghana to participate in this groundbreaking challenge. By taking part, students will have the opportunity to gain valuable experience, showcase their talent, and connect with industry professionals who can provide guidance and mentorship. To register and learn more about the Techstripped Innovation Challenge, you can visit https://techstripped.com/innovation-challenge/. The registration deadline is 10th June 2023.
The post Techstripped Africa Launches Inaugural Innovation Challenge To Empower Tech Students In Ghana appeared first on WeeTracker.