Distraction or innovation? This is how ACT schools use smartphones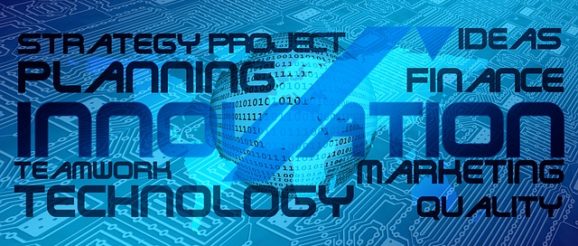 At Alfred Deakin, students download the latest chapter analysis of The Great Gatsy on to their phone before English class. Teacher Rechelle Turner has already taken the roll on her phone.
"It's limitless, it's the world of the future," she says. "Students are always coming to us with a new app or a new way we would do [a project]. They're really engaged."
In dance class, the mirror is now rivalled by the iPhone as students video rehearsals for feedback. Year 10 student Dana Stebbing is harnessing social media to build her own customised clothing line for a class project.
"I can set up the entire store from my phone," she says. "It makes things faster, if you need a link to something in class, you can just text it."
In PE, those hitting the track record their progress on fitness apps, VR headsets are plugged into phone jacks for science and student woodworking designs shared around Instagram by proud teachers.
Student Lakshitha Katale-Gedara says students mostly use the chapter analysis app to go deeper into class discussions.
"Our teacher told us not to use it to cheat," he says. "But at least people who haven't read the chapter can still follow along. I still read the book."
Ms Turner says managing distraction comes down to each teacher setting rules in their classroom – and modelling good device use themselves.
"We've got our phones on silent too. Kids are going out into the real work force. You wouldn't have your notifications on in a meeting, it's the same here."
Dr Sahlberg, now at the University of New South Wales, has called for a ban on phones at primary level and greater management in high school, where he concedes any blanket restriction would be difficult.
Schools across Australia, both public and private, currently set their own guidelines on phones. Both the ACT Catholic Education Office and the Association of Independent Schools ACT said it was down to each school to strike the balance between innovation and distraction.
A spokeswoman for the ACT government's education directorate said it did not keep information on individual school policies but it was aware of "many ACT primary schools" which ordered phones to be left in bags or checked in at the front office.
Teachers supervised students and set guidelines for device use within class time at the beginning of term, she said.
"We need to build an understanding with our young people about appropriate use in different contexts rather than simply a blanket ban."
Experts at the University of Canberra and the Australian National University also question the value of an outright ban, calling first for deeper research into how students are using their phones.
Gavin Smith, deputy head at the Australian National University's School of Sociology, says concerns about cyber-bullying and image-based abuse are valid but the extent of the problem is still unclear.
"In a case where people are spending excessive amounts of time on their phones in class, while lessons are being delivered, there's certainly concerns around how much you can multi-task and take things in…but [this debate] tends to attract assumption that all kids use their phones the same way…and plenty of moralising too."
The advent of another piece of hand-held technology – the novel – also sparked a moral panic when it was first introduced, Dr Smith said,.
"These kids have only known a life with technology, it's a big deal to hand that in. And kids will find ways around [a ban]."
At the University of Canberra, researcher Michael Walsh says school is a perfect setting to teach appropriate smartphone use.
"We keep saying kids need to be equipped for a digital age…we have students coming through uni still distracted by their phones."
But both professors also stress it can be easy to fall under the spell of the smartphone.
"Phones can be seductive right?'" Dr Walsh says. "A more structured way of using them might be a good thing.
"I would encourage digital-free spaces to allow for reflection and interaction face-to-face…[my research] has shown that can be disrupted by phones."
Given the complexity of the issue, Dr Smith does not envy the work of policymakers.
"There shouldn't just be a ban or continuing piecemeal as we're going," he says.
"Everyone in the community has a stake in working out how to use these things."
Another device that's fast become a stable of ACT public classrooms (but attracted less controversy) is the Chromebook.
This year, the ACT government began rolling out the computers for every student in years 7 to 11, as part of its recent push to lift students onto an equitable footing. Chromebooks have since found their way into the hands of about 12,500 students and the directorate has gone back out to market to buy another 9500 Chromebooks for the second and third years of the roll-out.
Alfred Deakin principal Belinda Bartlett says both Chromebooks and phones allow students to work at their own pace. Often she'll find them helping each other.
"The most daunting thing was for staff thinking 'am I across this?' but the kids have filled in any gaps in our knowledge," she says.
"It's changed how we do things. They've taken them and they're flying."