Emory Partners With NeuroFlow to Increase Access to Behavioral Healthcare | Healthcare Innovation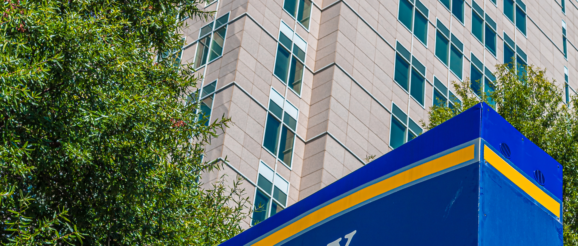 Atlanta-based Emory Healthcare (EHC) is joining forces with NeuroFlow, a behavioral health infrastructure company, to improve the delivery of psychiatric services for both patients and providers. The collaboration will also pilot a primary care suicide prevention program.
The entities will seek to complement and scale Emory's new collaborative care model (CoCM) within its primary care clinics. The CoCM is part of Emory's Integrated Behavioral Health (IBH) Program, which was formed by the Department of Psychiatry and Behavioral Sciences to help meet significant access demands for behavioral health services in the EHC network.
Emory Healthcare, part of Emory University, is an academic health system made up of 11 hospitals, the Emory Clinic, and more than 250 provider locations. The Emory Healthcare Network, established in 2011, is the largest clinically integrated network in Georgia, with more than 2,800 physicians concentrating in 70 different subspecialties.
"We want to be able to reach patients in a timely manner and bring treatment to where they are most likely to be identified as having a psychiatric problem, which is the primary care setting," said Brandon Kitay, M.D., Ph.D., assistant professor of psychiatry and behavioral sciences and director of behavioral health integration for EHC, in a statement.
As part of its mission, the CoCM is embedding licensed specialists called behavioral healthcare managers (BHCMs) in primary care clinics alongside primary care clinicians to provide onsite psychotherapy and serve as liaisons with psychiatric consultants.
"NeuroFlow will expand clinical resources to patients in-between appointments that can help them explore and utilize healthy coping skills. With the support of behavioral healthcare managers, we will be able to track progress and create an optimal treatment plan to improve outcomes," said Bosco Lorio, Psy.D., L.P.C., behavioral healthcare manager, primary care, Emory University Hospital Midtown, in a statement.
NeuroFlow, which offers a cloud-based registry and enterprise platform to help facilitate collaborative care, will support EHC clinical services' data-driven approach to patient care, with a focus on improving communication between care teams, including primary care providers, behavioral health specialists and care coordinators.
"While CoCM is a robust, evidence-based practice model with clear benefits for patients, it has a lot of moving parts that make it difficult to sustain and scale. We hope that leveraging innovative technologies that integrate patient data directly into our medical record system will extend our reach, afford new opportunities to interact with patients between scheduled visits and scale our clinical volume by relieving some of the administrative burdens through more efficient infrastructure," added Kitay.
Through NeuroFlow, Emory patients are given 24/7 access to self-directed content that reinforces psychotherapy guided by the program's BHCMs and provides care teams with frequent measures of patient progress. This engagement between office or telehealth visits supports traditional care and can lead to faster recovery, better overall outcomes and fewer readmissions.
"This collaboration introduces the type of technology needed to assist our healthcare providers and patients in bridging the gap between mental and physical health," said William McDonald, M.D., chair of the Department of Psychiatry and Behavioral Sciences, Emory University School of Medicine, in a statement. "While our teams already practice collaborative, integrated care, this partnership serves as a driving force to expand and enhance these endeavors throughout the Emory ecosystem, ultimately resulting in improved outcomes and reduced costs." 
NeuroFlow was selected as a collaborator for its focus on solutions supporting the CoCM, as well as its clinically effective approach to suicide prevention. By using their technology to quickly identify people who might be at risk in real time and generate alerts about high- and rising-risk patients, Emory's care teams are better equipped to intervene, especially in between visits and through care transitions.
"Suicide is the 11th-leading cause of death in the United States and the current approaches of identifying and responding to patients at risk of self-harm are not sufficient to address this crisis," added Kitay. "This collaboration gives our clinicians more data points and key insights they need to better identify warning signs and help save lives."
"We are excited to see a leader like Emory Healthcare embrace new technologies for delivering better, more efficient care," said NeuroFlow chief medical officer Tom Zaubler, M.D, in a statement. "They have set an example of what's possible when you practice what you preach and empower clinical teams with the technology to support decision-making and remote care. At the end of the day, it's all about improving patient outcomes together." 
The implementation of NeuroFlow in Emory Healthcare's primary care clinics will begin in May 2023, with plans to expand to additional clinics throughout the year.