Envestnet's Next-Gen Updates Unify Advisors and Enterprises, Elevating User Experience and Insightful Innovation – MyChesCo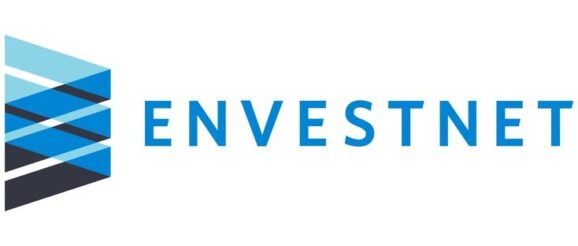 BERWYN, PA — Envestnet has rolled out another series of enhancements to bring more of the ecosystem together for advisors. Enhancements to the Envestnet platform were introduced as part of Envestnet's ongoing effort to drive growth and greater productivity for its nearly 3,000 RIA firm clients and 47 of the largest 50 wealth management and brokerage firm clients through a consistent and unified digital experience.
"Through the continual enhancements to our integrated Envestnet ecosystem, advisors can improve their productivity, unlock new revenue streams, and be able to deliver more personalized investment solutions at scale, all while elevating the client experience for better outcomes," said Tom Sipp, Executive Vice President, Business Lines at Envestnet. "Smart advice and smart technology are a powerful combination—and based on advisor feedback, we have further tailored our platform to enable advisors to maximize the value they can add to every client's life."
Enhancements throughout the Envestnet ecosystem include:
Proposal
Trading
Client Portal
Industry recognized, Insights Engine was named "Best AI-based solution for Financial Services" by the AI Breakthrough Awards in 2023.
"We've seen advisors harness Insights Engine to achieve significant year-over-year growth in brokerage-to-managed account conversions, and it provides advisors with an unmatched opportunity for growth and increased productivity," added Sipp.
RIAs can now directly access Envestnet's Insights Engine from the Tamarac CRM portal. To learn more, please visit https://www.envestnet.com/data-intelligence.
User Experience
"The goal of our end-to-end ecosystem is to bring advisors and their clients closer together at every point in their journey," said Molly Weiss, Chief Product Officer, WealthTech and Solutions at Envestnet. "A third of all RIAs who manage more than $1B in AUM use Envestnet for a reason – our platform creates an optimized and seamless digital experience that helps them make sense of their clients' short- and long-term finances—and become indispensable navigators for every client's financial life."
Advisors attending Future Proof in Huntington Beach, CA can learn more about Envestnet and its ecosystem by attending the keynote session A Battle for the Ages: Unpacking Generational Perspectives in Financial Uncertainty featuring Rich Aneser, Chief Strategy Officer of Envestnet on Wednesday, September 13 from 9:50 a.m. to 10:40 a.m. PT, Ocean Stage.
For the latest news on everything happening in Chester County and the surrounding area, be sure to follow MyChesCo on Google News.