Focus on innovation: 3 charts explain where healthcare is headed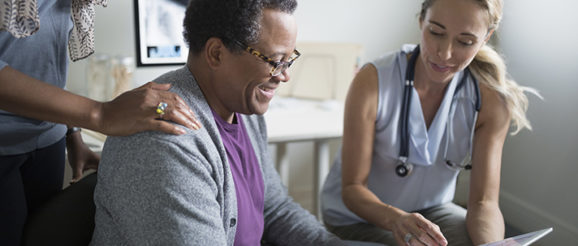 Healthcare is at an exciting juncture right now. With analytics, cloud, mobile tools, open APIs, apps, and so much patient data being generated and opened to developers, there are plenty of reasons to be optimistic about how hospitals can use technology to fix our broken system.
 
That's exactly why we are focusing on innovation throughout September. We will be posting analysis, advice and insights about innovators, transformation, modernization, forward looking strategies and reality checks every day this month. You can read all our coverage about innovation here.
HIMSS Media conducted fresh research about innovation in health IT, in fact, that uncovered where innovation is most needed and hospitals' top priorities as well as the main factors holding progress back — which just might surprise many health IT pros.
Let's start with the tech areas where innovation is most needed in healthcare.
Where is technology innovation most needed in healthcare?
Source: Technology Innovation in Healthcare Survey, HIMSS Media, August 2018
No surprise that interoperability reigns among the most needed realms for innovation. Or that patient experience and electronic health records are in there, too. Despite the hurdles, interoperability hit milestones this summer as Carequality and CommonWell went live with the joint initiative to enable hospital members to share Continuity of Care Documents with any other member, regardless of which EHR they are running.  Patient safety and pop health are also on the list, of course.
We know the priorities. But what are the reasons hospital IT shops are looking to innovate in the first place?
What are the top innovation priorities in healthcare?
Source: Technology Innovation in Healthcare Survey, HIMSS Media, August 2018
That's a misalignment right there. Hospitals recognize the need to improve operations and, as usually follows, revenue cycle management and the bottom line, but only about a third are presently doing so with existing technologies today.
That sparks another question: What are the factors holding innovation back?
What is getting in the way of technology innovation?
Source: Technology Innovation in Healthcare Survey, HIMSS Media, August 2018
Strategy, not security. That's the top takeaway. Only one-third of our survey participants said they are crafting strategic plans that nail down how emerging technologies will foster a digital health ecosystem, though it's worth pointing out that size matters and that statistic ticks upward to just under 50 percent among larger, tech-savvy health systems.
What to expect from our Focus on Innovation
Every day we will be publishing a mix of articles and video advancing the conversation around innovation, addressing a range of topics. These include a look at evaluating your strategy to determine if it should be more like Apple or Android, advice about keeping the early excitement alive as well as a checklist for moving from pilot to production, innovative payment models, a patient's view, keeping pace with FDA regulations, innovative payment models at the Centers for Medicare and Medicaid Services, the requisite role of security and taboos in digital health innovation.
We also have an editorial webinar slated for 2 p.m. Sept. 28 wherein HIMSS subject matter experts will share insights and layout a framework for digital health. Register here.
Then we'll wrap up our Focus on Innovation with a look at what was learned and a path forward for hospitals of all sizes looking to innovate even more than they did before.
That is just a taste of what's in store. Next up: In October we will Focus on Cybersecurity, in November we'll dive deep into artificial intelligence and machine learning, followed by Blockchain to round out 2018.
Focus on Innovation
In September, we take a deep dive into the cutting-edge development and disruption of healthcare innovation.