New Coast technology hub to create jobs, drive innovation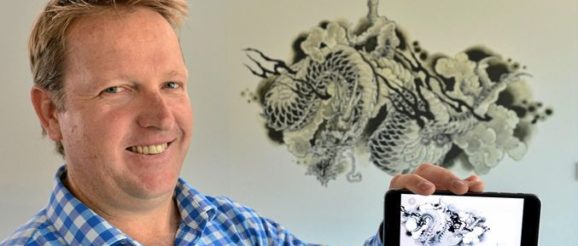 New Coast technology hub to create jobs, drive innovation
13th Sep 2018 9:29 AM
Subscriber only
THE newest business space to open on the Coast will employ 40 people, provide a space for innovative start-ups and help the region spread its "technological wings".
Peregian Springs Digital Hub has officially launched and for people like entrepreneur Sean Pinwill, it was a proving a real game changer for his business.
Mr Pinwell is the owner of Augmented Forensics, a business that provides 3D modelling, augmented reality simulations and crime scene captured forensic photogrammetry.
"Before this I was working at cafes or from home and so to be able to move in to the hub it has been fantastic in terms of collaboration," he said.
"We are working in the art of capturing different scenes using photography and then taking that in to augmented reality. So we can recreate that whole scene and then walk through it as a virtual environment."
Mr Pinwill said access to fast internet at the digital hub drew the biggest benefit for his business.
Minister for Local Government Stirling Hinchliffe said the $3 million facility would drive growth in the region.
"The digital hub will house more than 20 technology businesses as well as providing co-working space for individuals and start-ups," he said.
"So, the benefits of the facility won't be limited to just this beautiful part of the world, the ideas to come from here may have the potential to impact the rest of Queensland, Australia and beyond."
Noosa Shire Mayor Tony Wellington acknowledged the Queensland Government's support.
"The State Government's contribution was critical to the delivery of this facility," Mayor Wellington said.
"It goes to show what incredible things can be done when our two levels of Government collaborate for the benefit of the community.
"From today, around 40 people will be employed at the Peregian Beach Digital Hub and that is a terrific outcome for the local economy and for local families."