Foresight's QuadSight™ Vision System Wins Prestigious 2019 CES Innovation Award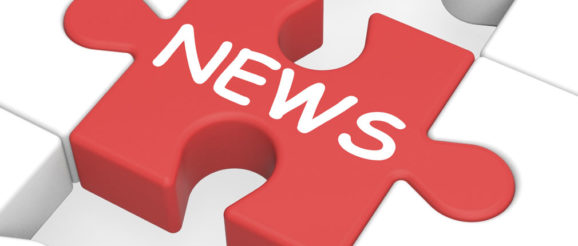 Foresight Autonomous Holdings Ltd. (NASDAQ and TASE: FRSX), an innovator in automotive vision systems,today announced that its QuadSight"¢ vision system has been named a 2019 CES Innovation Award honoree in the Vehicle Intelligence and Self-Driving Technology category. Foresights quad-camera vision system was selected from a highly competitive pool of participating innovative CES products. Foresight will offer a live demonstration of the QuadSight"¢ vision system at CES 2019, held from January 8"11 at the Westgate Las Vegas, booth #2206.
Focused on the stringent demands of autonomous vehicle vision needs, QuadSight"¢ is designed to achieve near-100% obstacle detection with near-zero false alerts under all weather and lighting conditions, including complete darkness, snow, rain, fog, sandstorms and blinding glare. Leveraging decades of field-proven security technology and highly advanced image-processing algorithms, Foresights quad-camera technology combines two pairs of long-wave infrared (LWIR) and visible-light stereoscopic cameras to achieve an unprecedented performance standard for autonomous vehicle vision.
Developing safe autonomous vehicles is one of the great technical challenges of our time, and it demands innovation in all aspects of design and implementation, said Haim Siboni, CEO of Foresight. We are honored that the CES Innovation Award judges have recognized the far-reaching innovation required for the QuadSight"¢ system to achieve vision perfection under all weather and lighting conditions.
Essential for safety and reliability, stereoscopic vision technology brings exceptional three-dimensional (3D) images for outstanding detection and accuracy to semi-autonomous and autonomous vehicle vision systems. While visible-light camera systems utilize the same or sometimes less information compared to the human eye, LWIR imaging adds another layer of information based on emitted waves. By combining visible-light stereoscopic and thermal stereoscopic vision, QuadSight"¢ enables exceptional visual precision with 3D objects in real time, whether the objects are large or small, in motion or static, or detected from short or long distances.
. Indepth Analysis & Opinion       . Interviews      . Exclusive Reports  
. FreeDigital Magazines      . News & updates. Event Invitations 
                     
We Will Not Spam, Rent, or Sell Your Information.
All emails include an unsubscribe link. You may opt-out at any time. See our privacy policy.
 
At CES 2019, QuadSight"¢ will be demonstrated at Foresights booth #2206 at Westgate Las Vegas. Contact Foresight to schedule a demo. For a brief video of the QuadSight"¢ vision technology, click here. As a winner of the Innovation Award, QuadSight"¢ will also be on display at the CES Innovation Award Showcase in Tech West, The Venetian, Venetian Ballroom E/F.
The CES Innovation Awards is an annual competition that recognizes two levels of honorees across 28 product categories. A panel of judges, including designers, engineers and members of the tech media, reviews submissions based on design, functionality, consumer appeal, engineering and how the products compare with competition. CES 2019 will showcase more than 4,500 exhibiting companies, including manufacturers, developers and suppliers of consumer technology hardware, content, technology delivery systems and more.
For more information about Foresight and its wholly owned subsidiary, Foresight Automotive, please visit www.foresightauto.com, follow @ForesightAuto on Twitter, or join Foresight Automotive on LinkedIn.
About Foresight
Foresight Autonomous Holdings Ltd. (NASDAQ and TASE: FRSX), founded in 2015, is a technology company engaged in the design, development and commercialization of stereo/quad-camera vision systems for the automotive industry based on 3D video analysis, advanced algorithms for image processing and sensor fusion. The company, through its wholly owned subsidiary Foresight Automotive Ltd., develops advanced systems for accident prevention, which are designed to provide real-time information about the vehicle's surroundings while in motion. The systems are designed to improve driving safety by enabling highly accurate and reliable threat detection while ensuring the lowest rates of false alerts. The companys systems are targeting the Advanced Driver Assistance Systems (ADAS), semi-autonomous and autonomous vehicle markets. The company estimates that its systems will revolutionize automotive safety by providing an automotive grade, cost-effective platform, and advanced technology.
Forward-Looking Statements
This press release contains forward-looking statements within the meaning of the "safe harbor" provisions of the Private Securities Litigation Reform Act of 1995 and other Federal securities laws. Words such as "expects," "anticipates," "intends," "plans," "believes," "seeks," "estimates" and similar expressions or variations of such words are intended to identify forward-looking statements. For example, Foresight is using forward-looking statements in this press release when it discusses the benefits of the QuadSight vision system. Because such statements deal with future events and are based on Foresights current expectations, they are subject to various risks and uncertainties and actual results, performance or achievements of Foresight could differ materially from those described in or implied by the statements in this press release.
The forward-looking statements contained or implied in this press release are subject to other risks and uncertainties, including those discussed under the heading "Risk Factors" in Foresight's registration statement on Form 20-F filed with the Securities and Exchange Commission ("SEC") on March 27, 2018, and in any subsequent filings with the SEC. Except as otherwise required by law, Foresight undertakes no obligation to publicly release any revisions to these forward-looking statements to reflect events or circumstances after the date hereof or to reflect the occurrence of unanticipated events. References and links to websites have been provided as a convenience, and the information contained on such websites is not incorporated by reference into this press release. Foresight is not responsible for the contents of third-party websites.
Investor Relations Contact:
MS-IR LLC
Miri Segal-Scharia
CEO
917-607-8654
Media
Contacts:
Rainier Communications
Mary Lynch
Cadwallader/Michelle Allard McMahon
508-450-2733