Former VA chief to serve as Sanford's chief innovation officer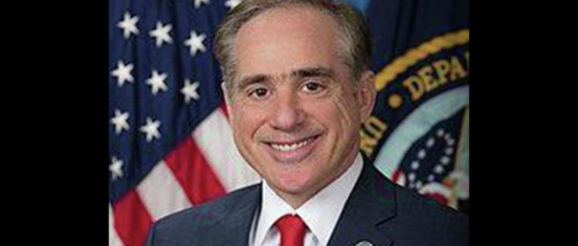 Former VA chief to serve as Sanford's chief innovation officer
David Shulkin, former secretary of the U.S. Department of Veterans Affairs, has been named chief innovation officer at Sanford Health. Special to The Forum
SIOUX FALLS, S.D. — David Shulkin, a physician who President Donald Trump tapped to head health care for veterans and later fired, will serve as Sanford Health's chief innovation officer.
Shulkin's portfolio will put him in charge of Sanford's research, clinical genetic medicine, Profile weight loss and world clinic programs, according to an announcement made Tuesday, Sept. 11.
Shulkin's role also will involve serving as liaison with academic health care, the health care industry and to provide "strategic direction and advice on national healthcare issues," according to Sanford.
"Secretary Shulkin is one of the most talented health care leaders in the country, and he brings a wealth of knowledge and experience to Sanford Health," Kelby Krabbenhoft, Sanford's president and CEO, said in a statement. "His unique perspective, clinical expertise and powerful voice will further Sanford Health's continued development and diversification, which is so critical to our ability to bring new treatments and cures to the patients we serve."
Beginning in 2015, Shulkin served as an undersecretary of veterans affairs in the Barack Obama administration before Trump named him in 2017 to head the Department of Veterans Affairs. Trump fired him in March, following a controversy over expenses of a trip Shulkin took to Europe.
After his dismissal, Shulkin said he clashed with Trump administration officials who sought to privatize health care for veterans.
Before joining the government, Shulkin served in chief executive roles for Beth Israel Medical Center and Morristown Medical Center as well as chief medical officer for the University of Pennsylvania Health System, Temple University Hospital and the Medical College of Pennsylvania Hospital.
"After completing my work in the public sector, Sanford Health was an obvious choice to continue my health care career," Shulkin said in a statement. "Sanford's unique brand of innovation and clinical integration is bringing precision medicine to the bedside, which is rapidly improving patient care in unprecedented ways. I look forward to joining the Sanford team and bringing my background and skills to help drive these advancements in medical practice."
A board-certified internal medicine doctor, Shulkin graduated from the Medical College of Pennsylvania and completed an internship at Yale University School of Medicine as well as a residency and fellowship at the University of Pittsburgh Presbyterian Medical Center.
Additional Articles Recommended by INFORUM
Additional Articles Recommended by INFORUM