From Innovation And Nutrition To NATO And Inflation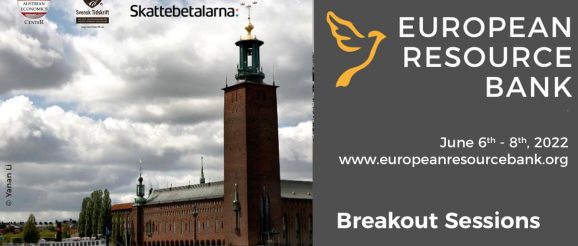 The first breakout session was hosted by the Prometeus Foundation. Angelica and Thomas Walker-Werth recorded an episode of their podcast "Innovation Celebration" live in front of the audience. In this episode, they interviewed the Swedish libertarian author and political commentator Mattias Svensson.
Svensson first explained how Sweden became a successful nation. At the end of the 19th century, Sweden was corrupt and poor. During the later part of the 19th century, Swedes were granted the freedom to start companies. People were initially fearful of liberalization in Sweden, but it has paid dividends to the nation's growth. Swedish companies started to "cater to the plenty", meaning that goods started to be mass produced rather than crafted specifically for the individual customer. Swedish companies H&M and IKEA demonstrate this principle and are successful to this day.
Svensson also discussed drugs and the potential of cannabis, when he joked: "I believe in the separation of drugs and state. The state can't handle it." Despite research indicating the benefits of medical cannabis, Sweden created a system of patents which made it expensive to develop new products.
The breakout session "Security in Europe" was hosted by SME Connect and SME Europe. Amanda Wollstad from ERB co-organizer Svensk Tidskrift moderated the panel.
HSH Price Michael of Liechtenstein stated that Europe has maneuvered itself into dependencies on Russia when it comes to oil and gas. And Europe's security lies with NATO. Finland and Sweden want to join NATO. In addition to that good relationships with Non-EU member Turkey are essential to protect the south-eastern shores. Europe's defense architecture does not work without non-EU members like Turkey or the UK. It might be pessimistic, but maybe the Ukraine war is a wake up call. Europe cannot give all the necessary support for Ukraine, because it has no retaliation capacity. Europe needs to understand that it needs to be able to fight for freedom. Freedom is not granted.
When asked about the relation between Sweden and the NATO, MP Pål Jonson emphasized that Europe needs to build a much better resilience against cyber attacks, disinformation, and espionage. Sweden's policy of neutrality has been historical. Sweden obtained security by isolating itself from Europe, until 1995 when it joined the EU. But with Russia requesting countries like Sweden and Finland to cease military operations and refuse to join NATO, it threatens sovereignty. Close collaboration with NATO is not enough when it comes to war. NATO supports partners, but defends allies. And when Finland decided to join NATO, they decided for Sweden too.
Meelis Kitsing explained the Estonian perspective. The Estonian Primeminister, Kaja Kallas once said that people have a naive attitude towards Russia. Kitsing has been involved in scenario planing by the Estonian Parliament. They came to the conclusion that European cooperation is the key driver. Estonia has made a strong commitment to support Ukraine. Support is not just about weapons, but also about western collaboration and economic sanctions, finding a new energy source and diversifying energy suppliers.
The moderator asked Horst Heitz how these issues have affected business in Europe. It is essential to realize the importance of free markets and how to protect them. European SMEs forgot that risks are part of the game: despite earlier warnings, they invested in Ukraine and Russia, investments which are now lost. Western Europe didn't believe that Russia would attack. And now it is not prepared to deal with the situation. Europe depends on Russia and China and has no strategy for the future.
Paganini closed the session by once more stressing the importance of the nutritional debate, as obesity and associated diseases need to be addressed. However, Paganini was against taxing unhealthy ingrediences.
Philip Thompson analyzed the situation in the US. Everything is blamed on the supply chain instead on inflation. There is talk about a shortage on a variety of goods, like solar panels, cars, houses or more regular purchased goods. But there are more than enough of say microchips for cars than needed. The extra money people received as government support caused increasing demand. Half of these people received more money from the state than from their employer.