Get Ready for SIGGRAPH Asia 2023: Where Innovation and Creativity Collide!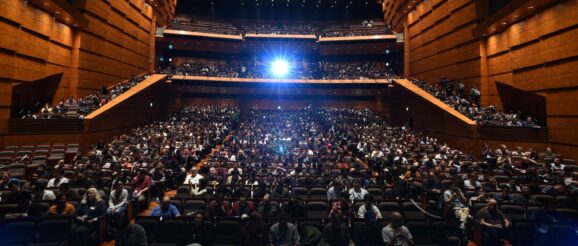 It's time to get your calendars out because something big is coming to Sydney, Australia, and it's an event you won't want to miss. We're thrilled to announce that The Rookies is joining the buzz as an official media partner for SIGGRAPH Asia 2023.
From December 12 to 15, 2023, SIGGRAPH Asia, the ultimate gathering of tech and creative minds, will be taking over the International Convention Centre Sydney (ICC Sydney). This year's theme is "Connecting Stories," shining a spotlight on the power of storytelling and communication across diverse fields like computer graphics, art, animation, gaming, education, and emerging technologies.
Who's Taking the Stage?
This year's lineup is nothing short of amazing! With heavyweight speakers like Professor Jun Murai, known as 'The Father of the Internet in Japan,' and the legendary Joe Letteri, the wizard behind Academy Award-winning visual effects in epic movies like "Avatar," "The Lord of the Rings," and "King Kong."
Exciting Sessions and Programs
But hold on, there's more! The event promises not just talks, but a boatload of cool stuff to see and do. Featured sessions with big shots from NVIDIA, Industrial Light & Magic, Netflix, and the brilliant minds at Wētā FX are on the cards.
Adding Spark to the Event
What's new this year? Brace yourselves for the Junior Computer Animation Festival! It's open for both the young guns (ages 8 – 13) and the slightly older ones (14 – 18) who want to dip their toes into the world of animation technology. It's a chance to learn, network, and maybe even kickstart a future career in this fascinating field.
Super Speed Connectivity for Digital Twins
But wait, there's something even bigger – the Super Speed Connectivity for Digital Twins program. This groundbreaking collab is all about connecting the online and physical realms using extended reality and Digital Twins. Think high-fidelity streaming across continents and mind-blowing AR/VR-enabled digital twins for remote water treatment!
Returning Programs with a Twist
The staple programs are returning with even more fire! The Computer Animation Festival, Emerging Technologies program, and the XR Theater offering immersive cinematic storytelling in a VR theater-style environment.
For all the tech buffs out there, the exhibition is a goldmine! From December 13 to 15, you'll have the chance to check out the latest advancements in computer graphics, special effects, and animation.
Get Ready to Immerse Yourself!
To dig deeper into what SIGGRAPH Asia 2023 has in store, head over to their website as registration is now open for both trade visitors and the general public. Stay tuned for more updates, teasers, and sneak peeks as we gear up for this spectacular event.