Global Financial Innovation Network (GFIN) – ClearIAS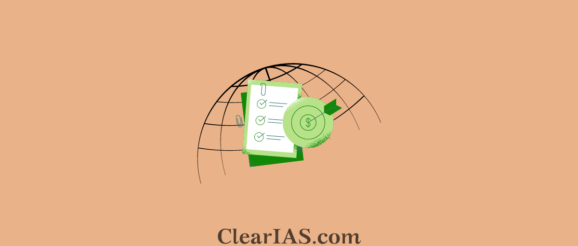 Reserve Bank of India (RBI) has joined forces with the Global Financial Innovation Network (GFIN) to participate in the Greenwashing TechSprint. The platform is open for all firms and innovators to participate in the first-ever such TechSprint. Read here to learn more.
To take part in the Greenwashing TechSprint, the Reserve Bank of India (RBI) has teamed up with the Global Financial Innovation Network (GFIN).
Concerns about overstated, false, or unsupported claims for environmental, social, and governance (ESG) credentials will be addressed during the event.
13 international regulators, businesses, and innovators will collaborate during the TechSprint to create a tool that might aid in the more effective management of the risks associated with greenwashing in the financial services industry by regulators and the market.
Table of Contents
Global Financial Innovation Network (GFIN)
The Global Financial Innovation Network (GFIN) was formally launched in January 2019 by an international group of financial regulators and related organizations.
The GFIN also aims to create a new framework for cooperation between financial services regulators on innovation-related topics, sharing different experiences and approaches.
The primary functions of the Global Financial Innovation Network are:
The GFIN was created to provide a more efficient way for innovative firms to interact with regulators, helping them navigate between countries as they look to scale and test new ideas.
Another area of focus for the GFIN has been to explore the concept of cross-border testing (CBT), also known as the 'global sandbox'.
The RBI will be one of the 13 foreign regulators participating in the Greenwashing TechSprint hosted by GFIN.
GFIN Greenwashing techsprint
The aim is to address a GFIN priority on Environmental, Social, and Governance (ESG) by developing a tool or solution that could help regulators or the market more effectively tackle or mitigate the risks of greenwashing in financial services.
To create the tool, businesses will have the chance to collaborate with regulatory experts, a wide range of stakeholders, and specialists worldwide.
The potential risks in the ESG space have been around the issue of greenwashing.
The objective here is to protect consumers and promote a fair and reliable portfolio of sustainable financial services.
The GFIN has an agreed definition of greenwashing: 'greenwashing is 'marketing that portrays an organization's products, activities or policies as producing positive environmental or social outcomes, or avoiding environmental or social harm when this is not the case.'
With the adoption of the Business Responsibility and Sustainability Reporting (BRSR) framework by SEBI, India is steadily moving towards ESG requirements.
The goal of BRSR is to connect a company's financial success to its ESG performance. From 2022 to 2023, BRSR became necessary for the top 1,000 listed businesses (ranked by market capitalization).
The participation of RBI in the Global Financial Innovation Network Greenwashing Techsprint will help more firms and organizations connect with regulators across the globe and establish a genuine network of ESG-compliant platforms.