Why constant innovation is key to Pizza Hut's | Marketing-Interactive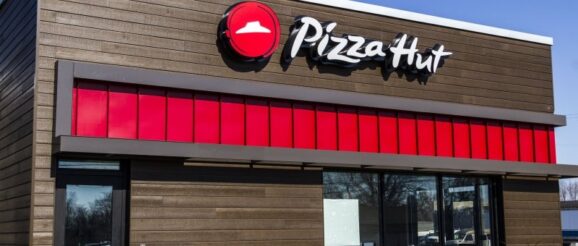 After nearly 45 years in business, one would think remaining relevant and at the front of consumers' minds would be a challenge, more so than with ever with ever-evolving trends that require brands to consistently revamp their identities.
However, simply say the name Pizza Hut and everyone immediately not only recognises the nostalgic fast-food brand that has been around since 1958 but also continues to think positively of it. 
With the influx of new and more modern pizza joints in Malysia and globally, the fact that Pizza Hut continues to remain at the top of people's mind is certainly a noteworthy feat. But how exactly did it manage to consistently stay relevant? The answer it would seem lies in the preservation of its branding while continuing to stay up to date with trends, according to Pizza Hut's chief marketing officer, Emily Chong Wai Yee in a conversation with A+M. 
"Since it was launched, this brand has been continually innovating and evolving. The only thing which remains unchanged is [our] goal to offer customers quality pizzas with impeccable taste," Chong said.
Don't miss: Pizza Hut wants to find the 'longest family' in Malaysia
In order to do that, Cheong noted that a laser focus on the opinion of consumers was key. 
A notable shift in consumer demand happened when the pandemic hit. After the crisis, Chong noted that more consumers wanted a greater diversity of options when it came to ordering food.
Based on quantitative customer research and brand assessment, it found that Pizza Hut needed to move beyond just serving pizzas and needed to become more accessible to its customers.
To do that, Pizza Hut made the executive decision to expand its menu and introduce more items so that the brand would move from being one that was only thought of during special occasions to an everyday brand that consumers would reach for more regularly.
This led to the creation of WingStreetTM, which specialised in chicken wings through the launch of new virtual store setup in food aggregators, said Chong.
"This increased the everyday throughput of our store while allowing us to tap into this chicken-loving nation. Soon after, we launched the new and refreshed Pasta Hut for the pasta lovers," she said. 
This eventually helped to build a stronger brand affinity with Malaysians who began to turn to Pizza Hut for more than just pizza cravings. 
"From the marketing front, we are a brand that is synonymous with not just delivering pizzas of best quality and taste but also delivering shareable experiences that bring people together. This is where we set ourselves apart with delightful innovations that make our pizzas more than just another meal," added Chong who noted that in its menu revamp, it also wanted to create more options for shared meals. 
"One of the things we came up with is the1-Metre Loooooooooong Party Box that brings shareable moments from our restaurants to, the comfort of one's home," she said. The party box, which is exactly a meter long, features sharable snacks such as garlic bread, wings, pizza and pasta and was a popular menu item for the brand. 
However, it did not stop at menu innovation. Chong noted that to successfully become an accessible brand, menu innovation would not suffice. Rather, it needed to provide a seamless omnichannel experience for its consumers.
"Putting customer convenience at the forefront, we introduced online ordering via the Pizza Hut Application, WhatsApp ordering and food aggregator platforms in addition to walk-in and call centre options," she said.
Undoubtedly, Chong did caveat this by saying that no matter the extent of innovation, it is important for a brand to maintain its quality which is at the forefront of Pizza Hut's operations, something that has guaranteed the brand customer loyalty over the years.
Revamping its marketing strategies
However, keeping up with consumer demands was not the only thing that Pizza Hut had to do in order to remain relevant. Rather, its marketing strategies also needed a boost. 
"20 years ago, television and newspaper ads paired with billboards in prime locations did the job. While we still use some of these strategies to date, we have had to alter our marketing strategies to match shifting consumer habits," Chong said.
To do this, Pizza Hut adopted the use of influencer marketing in addition to frequently blasting out promotional materials on their social media to continue galvanising support from consumers.
"It is undeniable that in the next few years, these strategies would need to change again, which is why we constantly work with our creative partners to enhance and alter our marketing strategies as we move forward," Chong said.
When asked if the constant change and the need to stay on the ball can get exhausting though, Chong agreed saying that it can be indeed taxing particularly as one juggles the duties of rebuilding brand equity and making overnight purchases, all while centering in on the heart of the business.
"Sometimes [it] can be overwhelming. For me however, it has been an incredibly rewarding process," she said in conclusion. 
Related articles:
Pizza Hut MY swaps iconic red logo for green to promote new WhatsApp service
Pizza Hut MY fires social media agency over accidental tweet on transgender women
Pizza Hut MY spoofs inflight safety video with influencer Jenn Chia for new pizza