Google Cloud Partner Cloudsufi On 'Exciting' Generative AI Innovation Lab | CRN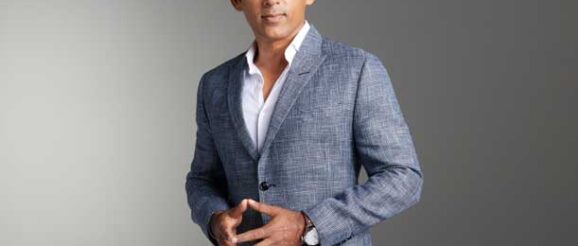 Google Cloud Partner Cloudsufi On 'Exciting' Generative AI Innovation Lab
'Generative AI is not just a tool, it's a thought process. It's a mindset. And with that mindset, people will start changing,' says Cloudsufi CEO Irfan Khan.
Fast-growing Google Cloud partner Cloudsufi is surging to be at the forefront of generative AI with unique solutions and use cases as the company establishes a new Generative AI Innovation Lab powered by Google Cloud.
"Generative AI is not so exciting when you say, 'Just tell me a topic and I'll give you a whole page of information,'" said Irfan Khan, president and CEO of San Jose, Calif.-based Cloudsufi. "That's OK. It's good people are getting used to it."
"But when we use it, for example, for autonomous supply chain around how do we make the company more powerful by making [autonomous] decisions based on structured and unstructured data, based on trends which we humans would have taken years to do it—that's powerful," Khan said.
New Generative AI Innovation Lab
Cloudsufi recently partnered with Google to launch a new Generative AI Innovation Lab with a capacity of over 500 qualified AI professionals focused on empowering enterprises to build and leverage generative AI solutions.
The combination combines Google Cloud's generative AI, data analytics and machine learning with Cloudsufi's data-driven solutions aimed at empowering autonomous enterprises.
"Generative AI is not just a tool, it's a thought process. It's a mindset," said Khan. "And with that mindset, people will start changing."
The CEO said the goal is to close the gap between human intuition and data-driven decisions. The lab is focused on building solutions around supply chain modernization for specific industries to improve top- and bottom-line financials as well as mitigate risk for enterprises. Customers will leverage AI models that analyze data from various sources including sensors and social media to identify patterns, optimize inventory and deliver sustainability.
The AI models are based on technologies such as Generative Adversarial Networks (GANs), Variational Autoencoders (VAEs), Google PaLM, LaMDa and Transformer, capable of generating realistic data and app-building by simulating complex scenarios, including structured and unstructured data like code, text, image, dialog, audio and video.
Khan has decades of executive IT experience. He was previously CEO of AI application services company Bristlecone before taking over the reins at Cloudsufi in 2019. In an interview with CRN, Khan explains his company's generative AI strategy and Google Cloud's partner vision for AI.