'Safety and innovation': Amazon's Fishersville facility is hiring – Augusta Free Press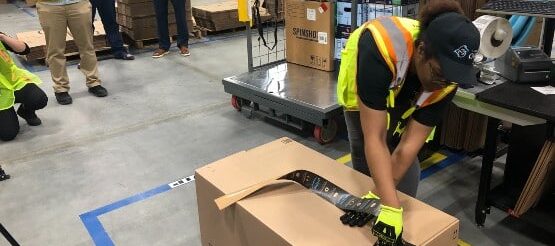 CHO1 is open for business.
Amazon's fulfillment center in Fishersville opened April 30, 2023.
"We're just part of the first mile," said General Manager Irfaan Hafeez of the facility's ability to receive, store, pick and ship items to customers in Virginia.
From the moment a customer clicks to purchase an item online, if the customer is nearby and the item is at the Fishersville facility, employees get to work fulfilling the order.
The first step of the process is an employee goes to find the item.
One area of the facility is dedicated to packing and shipping products to customers. Boxes of various sizes are available because not every item has the same dimensions and the goal is to limit excess air in the shipped box. Items that weigh up to 49 pounds can be packed and shipped from the Fishersville facility.
Products come from small and medium-sized businesses in Virginia.
"Hopefully, some of their inventory is going to end up on our shelves," Hafeez said.
Several rooms at the facility are dedicated to training new employees. A lactation room is provided for nursing mothers also.
"We invest a lot in our training," Hafeez said.
The facility has 200 employees and recently shifted to being open 24/7. Hiring is still open so that staff will total 500.
"And we're going to grow," Hafeez said.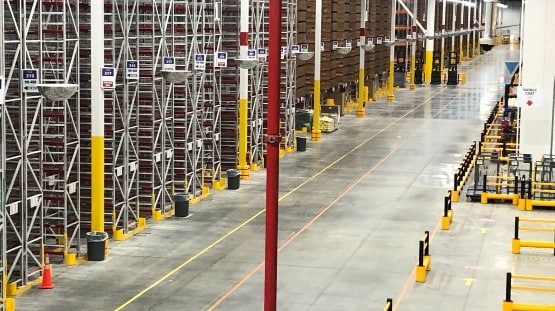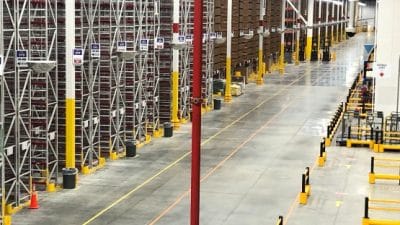 Employees are needed to receive, stow, pick, pack and ship products to customers. Experience is not necessary. Amazon will provide training.
In the area of the facility where equipment is stored, Hafeez said that the color gray signifies items to go to cart for customers and yellow is for items to go to storage.
"A lot of safety and innovation we do here at Amazon," Hafeez said.
Half of the process is inbound processing items and picking them from palettes to ship to customers.