Google's latest hardware innovation: Price – TechCrunch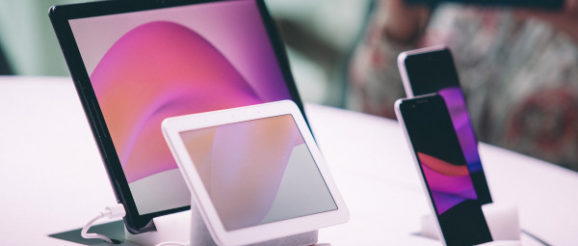 With its latest consumer hardware products, Google's prices are undercutting Apple, Samsung and Amazon. The search giant just unveiled its latest flagship smartphone, tablet and smart home device, all available at prices well below their direct competitors. Where Apple and Samsung are pushing prices of its latest products even higher, Google is seemingly happy to keep prices low, and this is creating a distinct advantage for the company's products.
Google, like Amazon and nearly Apple, is a services company that happens to sell hardware. It needs to acquire users through multiple verticals, including hardware. Somewhere, deep in the Googleplex, a team of number-crunchers decided it made more sense to make its hardware prices dramatically lower than competitors. If Google is taking a loss on the hardware, it is likely making it back through services.
Amazon does this with Kindle devices. Microsoft and Sony do it with game consoles. This is a proven strategy to increase market share where the revenue generated on the back end recovers the revenue lost on selling hardware with slim or negative margins.
Look at the Pixel 3. The base 64GB model is available for $799, while the base 64GB iPhone XS is $999. Want a bigger screen? The 64GB Pixel 3 XL is $899, and the 64GB iPhone XS Max is $1,099. Regarding the specs, both phones offer OLED displays and amazing cameras. There are likely pros and cons regarding the speed of the SoC, amount of RAM and wireless capabilities. Will consumers care that the screen and camera are so similar? Probably not.
Google also announced the Home Hub today. Like the Echo Show, it's designed to be the central part of a smart home. It puts Google Assistant on a fixed screen where users can ask it questions and control a smart home. It's $149. That's $80 less than the Echo Show, though the Google version lacks video conferencing and a dedicated smart home hub — the Google Home Hub requires extra hardware for some smart home objects. Still, even with fewer features, the Home Hub is compelling because of its drastically lower price. For just a few dollars more than an Echo Show, a buyer could get a Home Hub and two Home Minis.
The Google Pixel Slate is Google's answer to the iPad Pro. From everything we've seen, it appears to lack a lot of the processing power found in Apple's top tablet. It doesn't seem as refined or capable of specific tasks. But for view media, creating content and playing games, it feels just fine. It even has a Pixelbook Pen and a great keyboard that shows Google is positioning this against the iPad Pro. And the 12.3-inch Pixel Slate is available for $599, where the 12.9-inch iPad Pro is $799.
The upfront price is just part of the equation. When considering the resale value of these devices, a different conclusion can be reached. Apple products consistently resale for more money than Google products. On Gazelle.com, a company that buys used smartphones, a used iPhone X is worth $425, whereas a used Pixel 2 is $195. A used iPhone 8, a phone that sold for a price closer to the Pixel 2, is worth $240.
In the end, Google likely doesn't expect to make money off the hardware it sells. It needs users to buy into its services. The best way to do that is to make the ecosystem competitive though perhaps not investing the capital to make it the best. It needs to be just good enough, and that's how I would describe these devices. Good enough to be competitive on a spec-to-spec basis while available for much less.