HD Hyundai Wins CES 2024 Innovation Award – Equipment Journal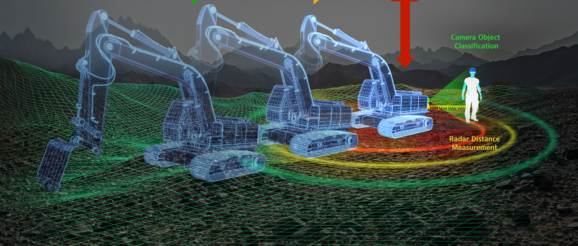 HD Hyundai has won CES Innovation Awards for the second consecutive year, earning three recognitions during the 2024 competition.
The back-to-back awards underscore the company's potential and competence in producing next-generation technologies to serve future humanity.
"It is an honour to be recognized in the CES Innovation Awards with other world-class technology companies as we work to prove our commitment to developing future solutions for land and sea," HD Hyundai said in a news release. "We will continue to do our best to develop unrivaled technologies that secure our position as a changemaker in the industry."
HD Hyundai's three award-winning products and solutions for the CES 2024 Innovation Awards are:
The CES Innovation Awards is an annual competition held by the Consumer Technology Association (CTA), which honours products with outstanding technologies and innovation. The awards are announced each year ahead of CES, the world's largest IT and consumer electronics trade show held in Las Vegas, Nevada.
HD Hyundai XiteSolution
HD Hyundai XiteSolution features Smart Collision Mitigation with Sensor Fusion, which is a system that prevents the risk of job site accidents by automatically stopping the machine when detecting people or objects within a certain range of the excavator.
HD Hyundai XiteSolution is the first construction equipment manufacturer in the world to use fusion technology to supplement a machine's cameras and radars. Adding fusion technology greatly elevates accuracy in detecting obstacles and distance from equipment compared to machines with a single sensor.
XiteSolution also features X-Agent, an AI-based machine-assistance solution for excavators, wheel loaders, articulated dump trucks and other construction equipment.
X-Agent helps advance machine operation and productivity and is created with HD Hyundai's world-class unmanned automation technology.
This technology self-recognizes and judges equipment information, site environment, and work plan using AI and provides optimized machine operation guidance to the operator. Remote control is also an option with X-Agent for tasks at job sites that are restricted for limited time and space constraints.
Avikus NeuBoat Navi
Avikus, an HD Hyundai company that specializes in autonomous ship navigation, won a second consecutive Innovation Award for an updated version of the product known as "NeuBoat Navi," which includes enhanced AI cognition and control features as well as a more user-friendly display.
HD Hyundai Vice Chairman and CEO Kisun Chung is a keynote speaker on Jan. 10, at CES. Chung will showcase how comprehensive innovation in building smart infrastructure will shape a more sustainable future.
HD Hyundai XiteSolution markets construction equipment in North America under the Develon and Hyundai Construction Equipment brands.