Henderson, Nevada: Where Innovation Meets Logistics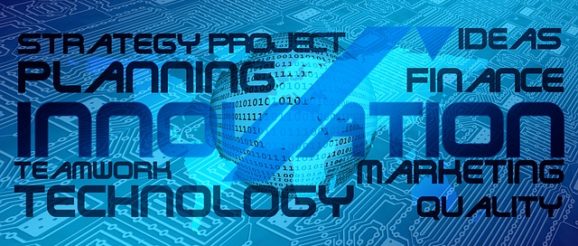 Henderson, Nevada: Where Innovation Meets Logistics
By the BF Staff
From the July/August 2018 Issue
A short drive from the Las Vegas strip, Henderson, NV has been turning heads in the business world as of late. The NFL's Raiders franchise is expected to put the finishing touches on a 55-acre headquarters and practice facility there in 2020, but it's the innovation and logistics forged in the heart of the Las Vegas Valley that's really causing excitement.
Take Levi & Strauss Co., for instance. The king of denim has been operating in Henderson for four decades—a testament to how the city's location allows companies to serve all major western U.S. markets. Their 600,000-square-foot Sky Harbor Distribution Center is the largest such facility to achieve a LEED Platinum rating. Levi's dedication to sustainability and efficiency has resonated throughout Henderson's booming business community, serving as a model for how to manage resources and limit environmental impact.
A shining example of innovation in Las Vegas Valley can be found at the Henderson Unmanned Vehicle Range (HUVR). which offers commercial Unmanned Aerial System (UAS) designers and operators a designated urban location where they can safely and accurately test their drones. The City of Henderson, Nevada State College, the Nevada Institute for Autonomous Systems and the Governor's Office of Economic Development all worked together to make this premier drone test site a reality.
No conversation about innovation and logistics is complete without mentioning Rakuten Super Logistics. Known for delivering e-commerce order fulfillment through a cloud-based management system, RSL boasts partnerships with corporate giants such as Walmart, Amazon and Ebay. They also offer comprehensive domestic and international freight service along with a shipping tool that calculates the lowest cost shipping method available.
Shipping, manufacturing and logistics companies have many reasons to set up shop in Henderson. By leveraging its status as a net-importer, businesses can enjoy low cost shipping opportunities that they wouldn't be able to find elsewhere; companies that import foreign goods or raw materials in the region can easily take advantage of Foreign Trade Zone #89. More than 25 million people live within a 250-mile radius.
A BEVY OF INCENTIVES ARE AVAILABLE
Henderson offers numerous financial incentives: businesses are exempt from state income, franchise, special intangible, bank share, chain store, or inheritance taxes. Nevada's lean approach toward taxes has garnered Henderson national attention as well, earning the city and state recognition from both the 2016-17 Kosmont-Rose Cost of Doing Business Survey as well as the State Business Tax Climate Index. Further bolstering its low-cost-of business reputation, Henderson also has the lowest property tax rates among major incorporated cities in Nevada.
Henderson's available properties cover more than five million total square feet with a weighted average asking rental rate of $2.04. From Union Village to Water Street District and Green Valley Ranch, the area is packed with available Class A office and Class B multi-flex space.
Henderson also has more than 15 million total square feet of available industrial space. At a weighted average asking rental rate of $0.51 per square foot (PSF) for warehouse/distribution space and a total sub-market average of $0.57 PSF, areas such as West Henderson, Black Mountain Industrial Park, and South 15 Airport Center are prime manufacturing locations.
"A lot of hard work has gone into cultivating Henderson's robust business and lifestyle offerings," said Barbra Coffee, Director of Economic Development and Tourism. "What's even more critical to who we are and what we want to become is our unique culture of opportunity, which is embodied by the business owners, entrepreneurs, employees and families that call Henderson home. That is what attracts more and more businesses to Henderson."