Here's how Penn Medicine is addressing innovation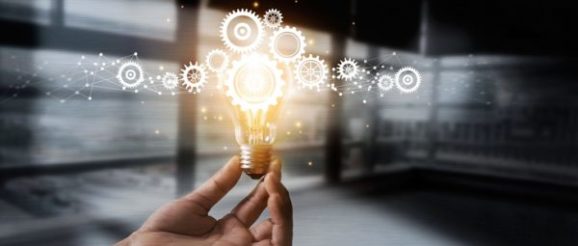 As healthcare organizations strive to keep up with changes in the medical world, one health system in Philadelphia is taking its own approach to innovation.
In a phone interview, Penn Medicine chief innovation officer Roy Rosin explained that "there's such a broad range of innovation going on" at the system, particularly when it comes to care delivery. The majority of this work comes out of Penn's Center for Health Care Innovation.
For instance, the system has a few homegrown that seek to help improve patient care.
One such solution is designed to help clinicians keep track of patients' health outside the four walls of the hospital. The platform, Way to Health, can collect data from various sources, including scales, Fitbits, connected pill bottles and patient texting. Through it, Penn Medicine can stay connected to patients after they leave the premises. The name of the tool — Way to Health — is actually a nod to the history of Philadelphia, as Benjamin Franklin wrote an essay called "The Way to Wealth."
Another internal platform called Agent delivers real-time clinical data to providers. Rather than requiring providers to regularly check EHRs during shifts to get new information, the platform streams data from the EHR and other sources to give clinicians access to actionable information. Another facet of the tool is its ability to let the care team collaborate around a patient's care and track interventions.
Aside from these platforms, Penn Medicine is also looking at innovation through the lens of behavior change. That's where its Nudge Unit comes in.
The unit, which leverages behavioral economics and test approaches to shift medical decision-making toward better outcomes, has explored weight loss, diabetes, hospital readmissions and more.
Rosin highlighted its work in cardiac rehabilitation. The Philadelphia system saw it had a low rate of patients using its cardiac rehab program. "There were a number of reasons for that," Rosin said. "Outdated information was one of them."
Instead of making cardiologists manually pinpoint eligible patients, the organization changed the default preference from opt-in to opt-out. In that way, eligible patients are referred to the program by default unless their clinician opts out. Rosin said this change has increased the percentage of patients who end up in the cardiac rehab program.
Shifting gears, Rosin also commented on some patterns he's seeing, one of which is changing the site of care.
One project in this realm involves pregnancy. Penn found that a majority of women who experienced bleeding in early pregnancy went to the emergency room. However, only a small portion of these patients actually needed to be in the ER.
Together with a team led by Dr. Courtney Schreiber, Penn created the Pregnancy Early Access Center (or PEACE for short). After running pilots, the health system created a triage tool that can be used in-person, online or via phone to figure out which women should come to the ER and which could safely go to an outpatient setting. Penn said that in early pilots, it identified more than 50 percent of patients who were appropriate for PEACE while keeping 100 percent of patients who needed the ER in place.
Photo: ipopba, Getty Images