HHS Announces Availability of $25 Million to Grow Primary Care in Schools | Healthcare Innovation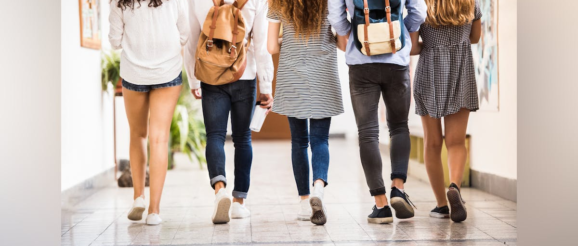 According to a March 10 press release, the U.S. Department of Health and Human Services (HHS), through the Health Resources and Services Administration (HRSA), announced the availability of approximately $25 million to expand primary health are, including mental health services, in schools. This is the first time that applicants will be required to add or expand mental health services to get school-based funding—HRSA-funded health centers are currently operating more than 3,400 school-based service sites in the U.S.
The press release states that "The Biden-Harris Administration is committed to improving and expanding behavioral health services. President Biden named mental health a key pillar of his Unity Agenda and released a comprehensive strategy to address the nation's mental health crisis, prioritizing mental health in the President's budget, making major investments in the nation's mental health workforce, and proposing reforms to health coverage to include mental healthcare."
HRSA-funded health centers will use the $25 million in funding to expand access to general primary medical and mental healthcare at new school-based sites and existing sites. HRSA expects funding 70 awards.
"The $25 million funding opportunity for health centers announced today builds on the $30 million HRSA has awarded since September 2021 to increase access to health center services in schools," the release adds. "Further, it advances Secretary Becerra and Secretary of Education Miguel Cardona's shared commitment to expand school-based health services, as outlined in their joint letter to Governors. In addition, this funding is part of the ongoing Administration-wide effort to strengthen our nation's mental health."
HHS Secretary Xavier Becerra was quoted in the release saying that "President Biden recognizes that mental health is fundamental to the overall health and well-being of our country's children and young adults, and he has been supportive of HHS programs and policies to expand youth mental health services. Ensuring that children can access the care they need in schools, including mental health services, is a critical way we can support their healthy growth and development."
The deadline for health centers to submit applications on Grants.gov is March 31, 2023, by 11:59 p.m. ET and the deadline for HRSA Electronic Handbooks is May 1, 2023, by 5:00 p.m. ET. The notice of funding opportunity, eligibility requirements, technical assistance information, and other resources can be accessed here.
HRSA is currently funding almost 1,400 health centers, together operating more than 15,000 service delivery sites in communities across the country.